Posted by Max Bottomtime on July 13, 2013 at 18:10:28:

After using up a lot of precious fuel last week to go to Catalina in search of Giant Sea Bass I wanted to stay close to Redondo Beach today. I motored to the stern of the Avalon wreck to work on Rubberlip seaperch photos. As I was looking around, a three and one half foot GSB casually swam toward me, then into a hideout under the wreck. I got off a few shots before it slowly made its way to a better hidey hole.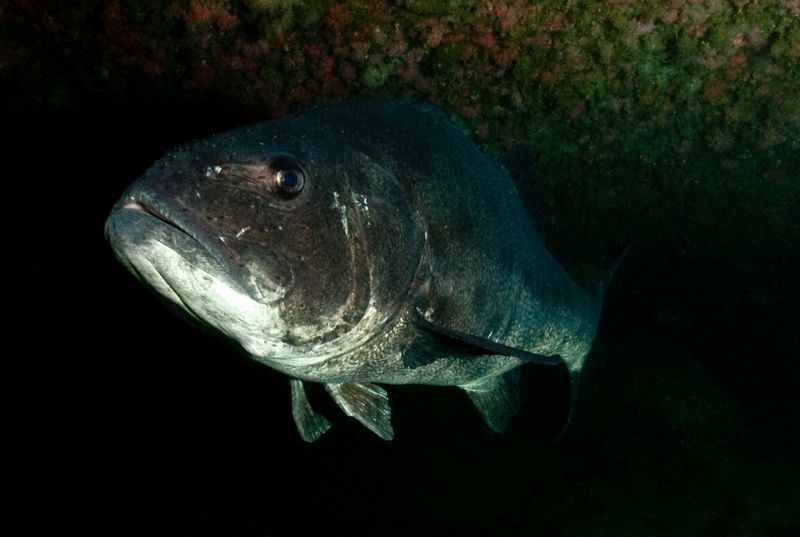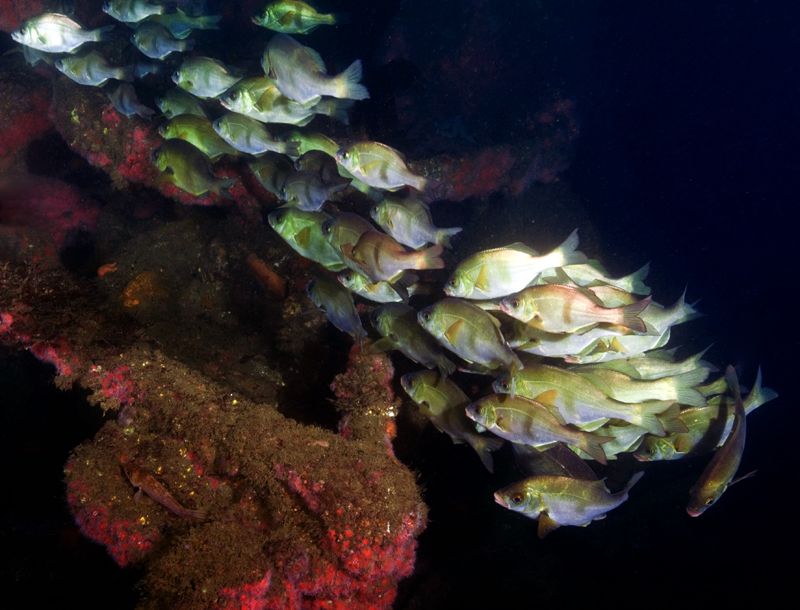 Keeping with the Crane Theme, we moved over to Haggerty's and anchored. Soon afterward Scott Webb called to tell us that there were jellies over the barge. Merry's face lit up, so we pulled anchor and made our way back to Redondo Beach.
The usual critters were found, as well as several dozen pyrosomes, some of which had become meals on the wreck. Near the end of the dive I came upon a new addition to the artificial wreck. I was shooting macro, so I'll have to go back tomorrow with a wide angle lens to truly capture the magnificence of the little concrete boat.