Posted by Max Bottomtime on August 03, 2013 at 18:55:53:

My large dome port is in the shop, so I've been shooting macro lately. We were going to the African Queen today thanks to Walter Marti's recent video. I knew if I was going to get a decent shot of the wolf eels I would need to borrow Merry's mid-range zoom lens. She took my +10 diopter and had a lot of luck with it. It will be difficult to get it back.

We only found two wolf eels in the hazy 15-18 feet visibility, but they didn't seem to mind the intruder with the bright lights. Some of the squid eggs are close to hatching. In one of Merry's shots you can see their bodies and both eyes in their egg sacs.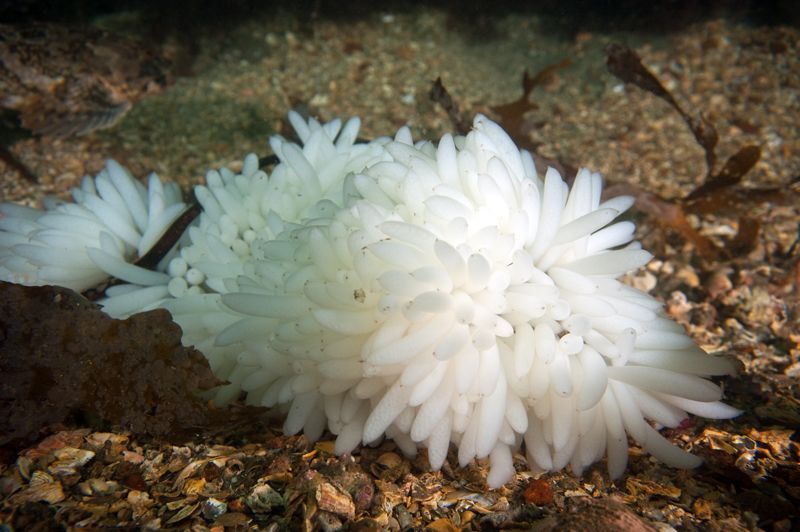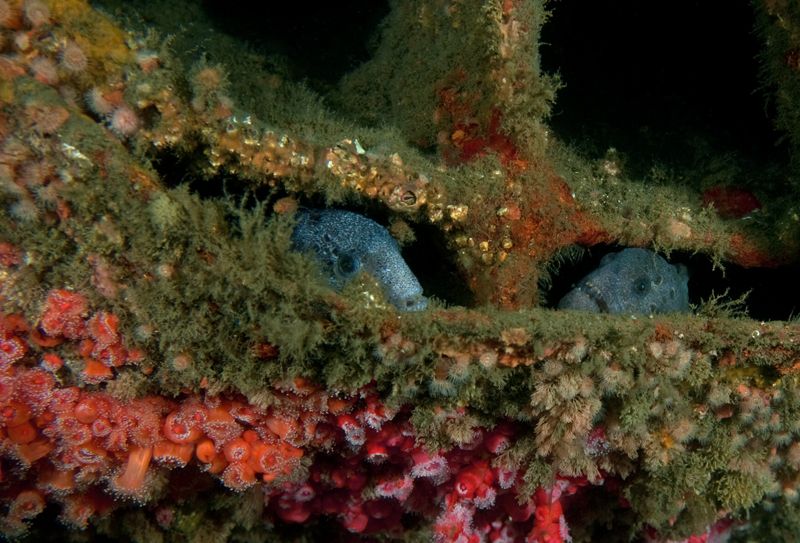 You kiss your Mother with that mouth?!!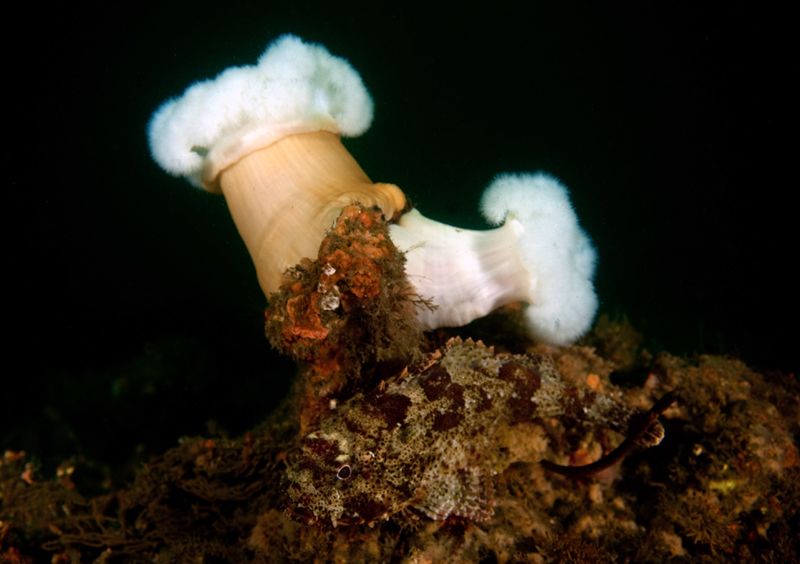 After pouring a week's pay into our gas tank at the fuel dock we made our way to White Point Rock. I saw something here for the first time today. Blue water! The top ten feet was a tropical blue, but below that we found the typical White Point conditions with a strong current thrown in for fun. I left the mid-range lens on, hoping for some rockfish shots. They were scarce today. Merry told me she spotted them hiding from the current under the reef. I took several nudibranch photos, missing my diopter the entire dive.
We had ten feet of visibility at White Point Rock, with 52° at both sites.