Posted by Max Bottomtime on August 20, 2013 at 17:37:00:

Margaret Webb joined us for another day of diving Honeymoon Cove. After the spectacular conditions we enjoyed yesterday I was excited to share it with others. So much for plans. The surface had wind chop and visibility on the reef went from Catalina-like to typical Palos Verdes summer conditions.

We made the best of it and explored the walls and cracks of the reef. We found six additional species of nudibranchs today, making a two day total of sixteen. There are still several nudis common to the area that we missed, so our next dive here should bump up the total. This area may rival Hawthorne Reef for the nudibranch title.

Among the surprises today were a school of Rainbow sea perch, a large bat ray and an area containing the same white filament found at White Point.

Visibility dropped more than twenty-five feet overnight and the water temperature dropped from 59° to 52°.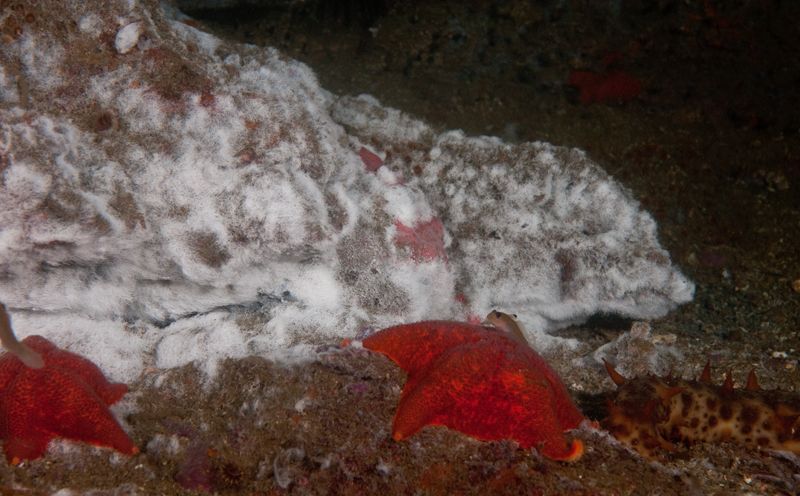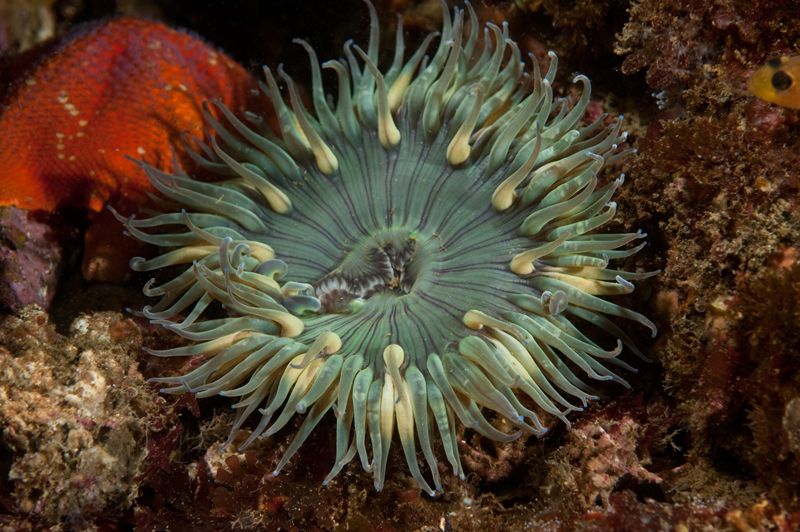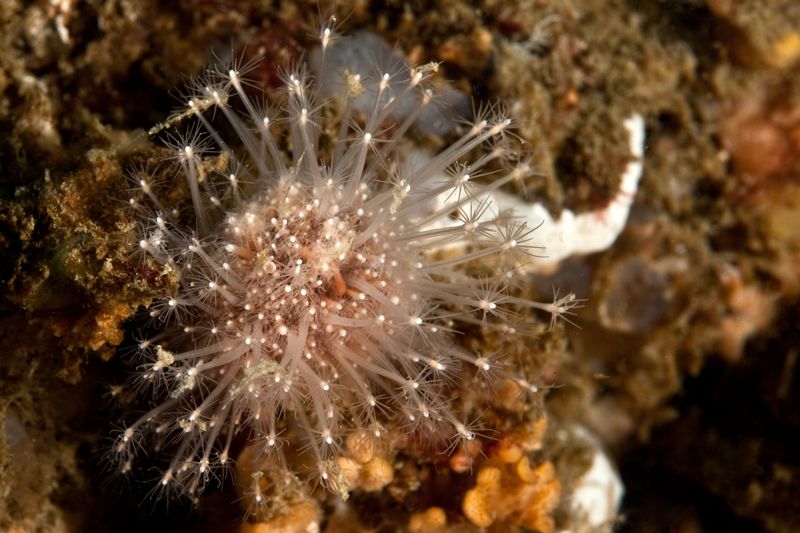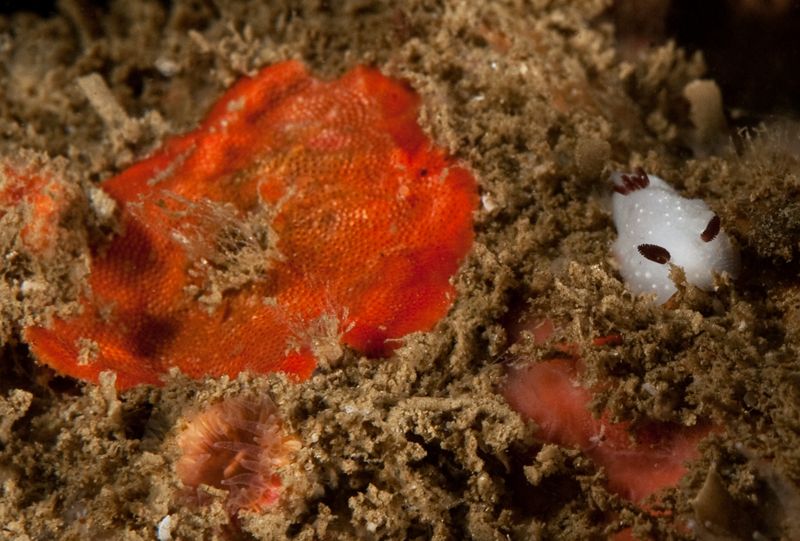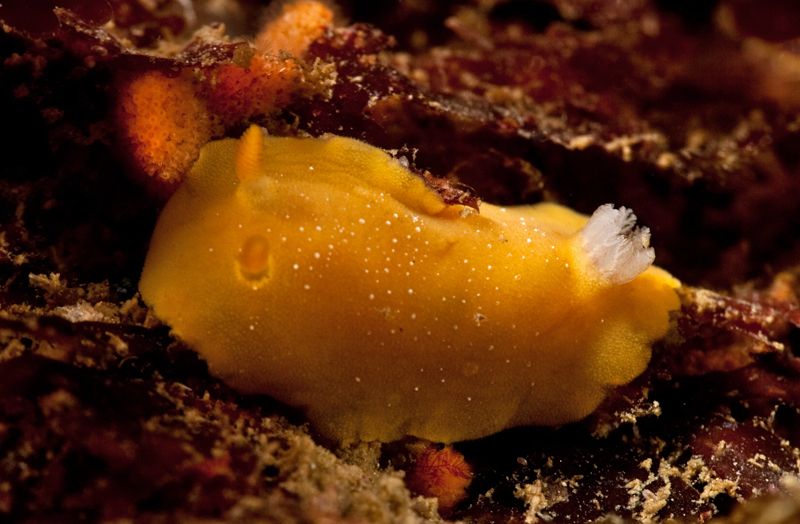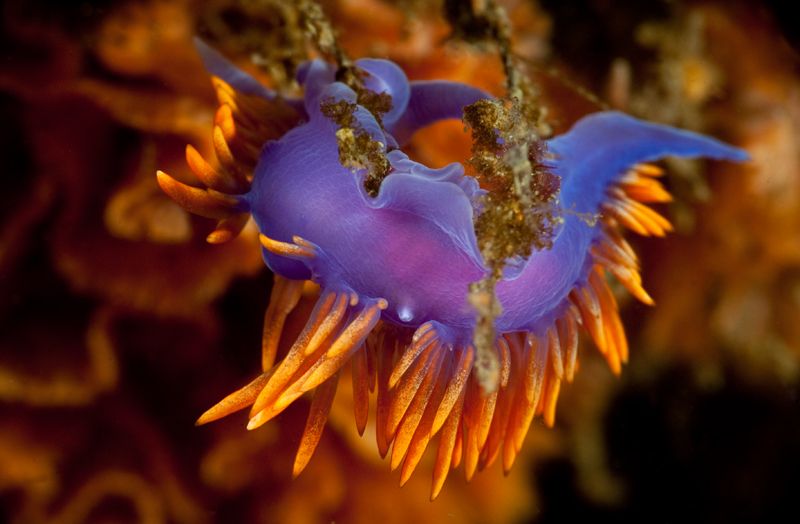 The two Hopkin's Rose nudibranchs were on the same rock as yesterday, but they were doing nasty things today.