Posted by Ken Kollwitz on August 22, 2013 at 03:39:37: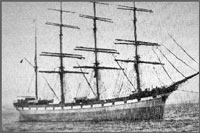 If your looking for something different CIDA still has room on our Sept 7th wreck trip up north along the coast past Santa Barbara to dive the SM1 & the Gosford. This will be the 2nd time the Peace will make a run up to these 2 wrecks especially for CIDA.
Cost for this trip is $165.00 and includes 3 very cool dives, food & air and that excellent Peace service you have come to expect. Each are perfect wreck dives, for photographers, sightseers and even responsible hunters.
CIDA is always "Striving for Different Diving" so if it is something different you are looking for and a GREAT group of people to spend it with come join us-if not than this probably isn't the trip for you!
Any questions, call Ken at 805 469-7288 or email ken@channelislandsdiveadventures.com