Posted by Max Bottomtime on December 14, 2013 at 18:49:26:

We scouted locations yesterday afternoon for diving today. The sea was flat and looked promising everywhere we looked. I should have called in sick yesterday. After stopping to say hello to Jim Simmerman on the Giant Stride we made our way to Merry's Reef. The water looked pretty green but we could see down the lobster trap lines about ten feet. On the reef it was even greener, and darker, and surgier. Most of the fish and nudibranchs had gone into hiding. The ones that remained in the open were difficult to photograph in the bad conditions.

Giant kelpfish "with child".
I'd had enough fun for the weekend and washed my gear after the dive. Merry agreed and we headed for home. On the way home we saw salps just below the surface. It has been a long time since we've seen this many so we dropped on the Redondo Barge for a second dive. Similar conditions awaited us below. All of the salps were in the top five feet. I made a go of it, but was thinking I was just wasting a tank.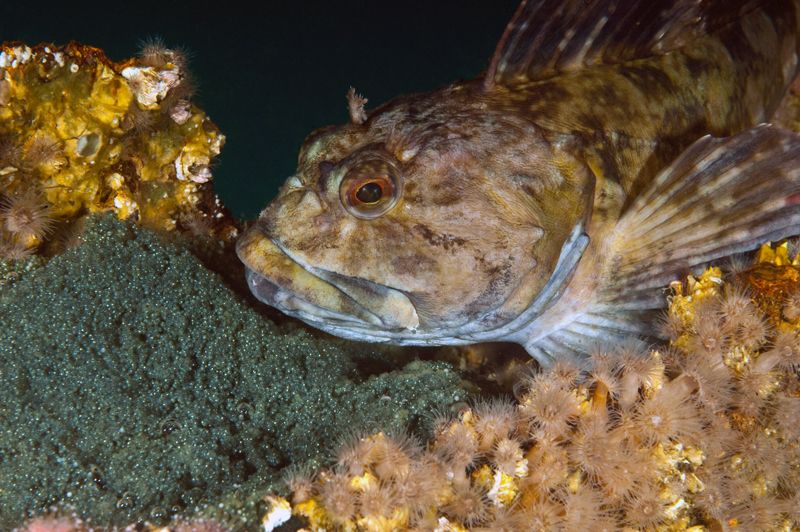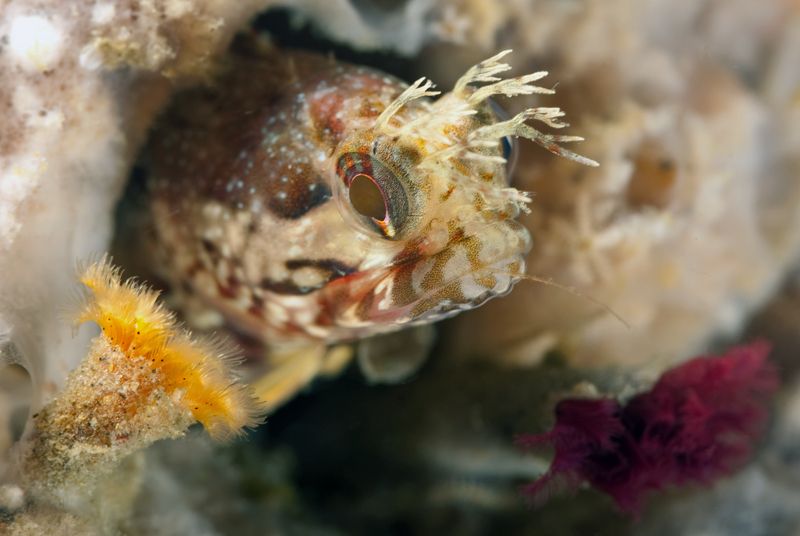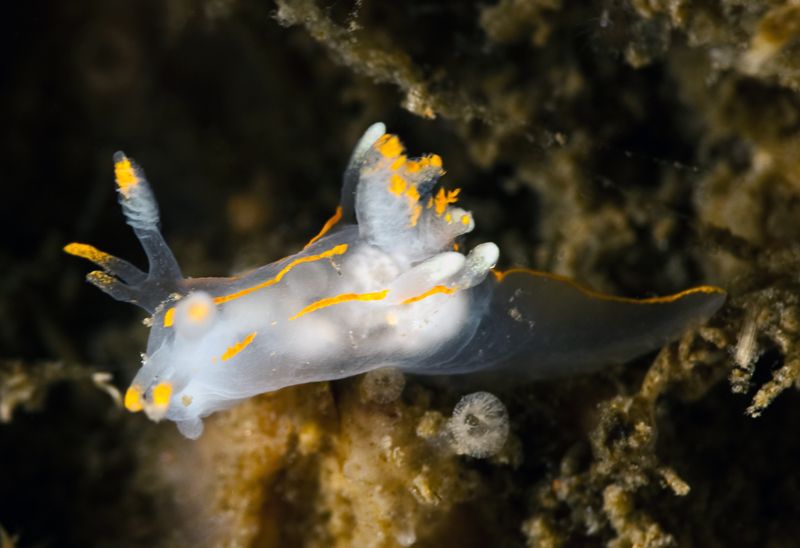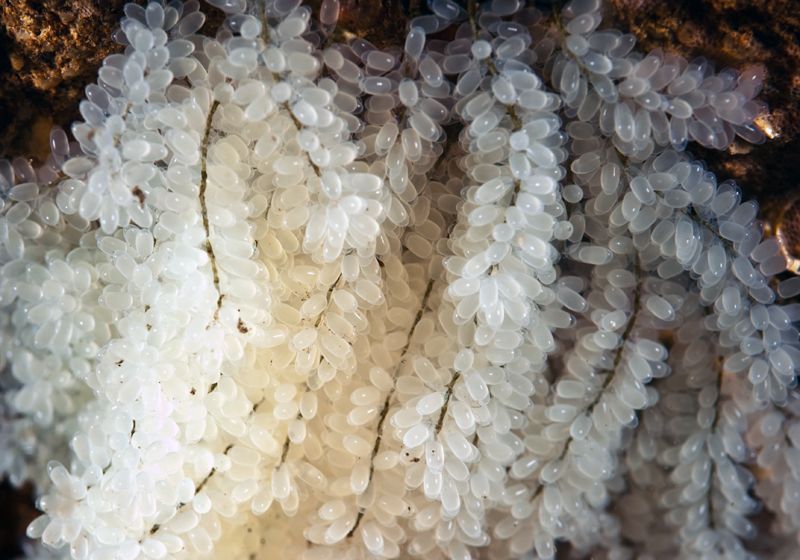 After washing gear for a second time we pulled anchor and made for home, or at least we would have if my port throttle hadn't broken. We limped in on one motor and worked on the boat until I couldn't stand any more fun for the day. I know what I'll be doing tomorrow, and it won't involve scuba gear.