Posted by Max Bottomtime on January 01, 2014 at 17:50:29:

Nannette Van Antwerp sent me a picture of a nudibranch from the Redondo Barge yesterday that even Kevin Lee has never seen. We rushed out this morning after waiting four hours for the fog to lift to find the elusive Trinchesia abronia. We had decent conditions on the barge, but came up empty.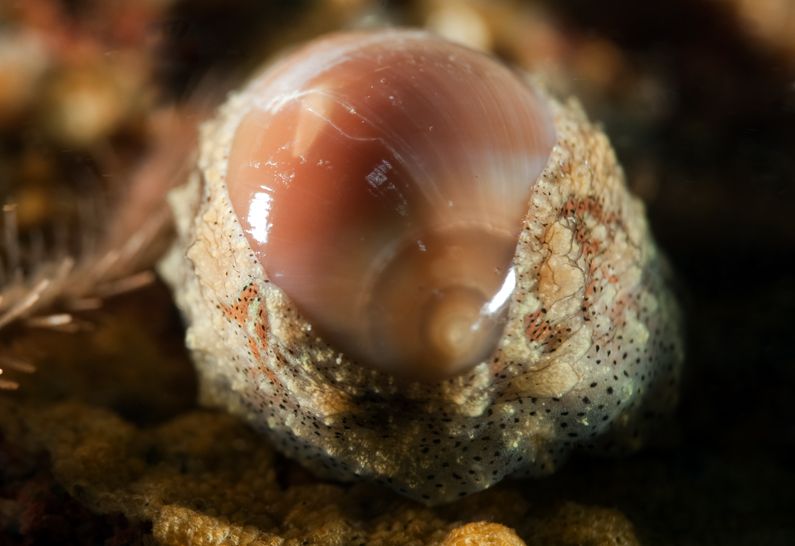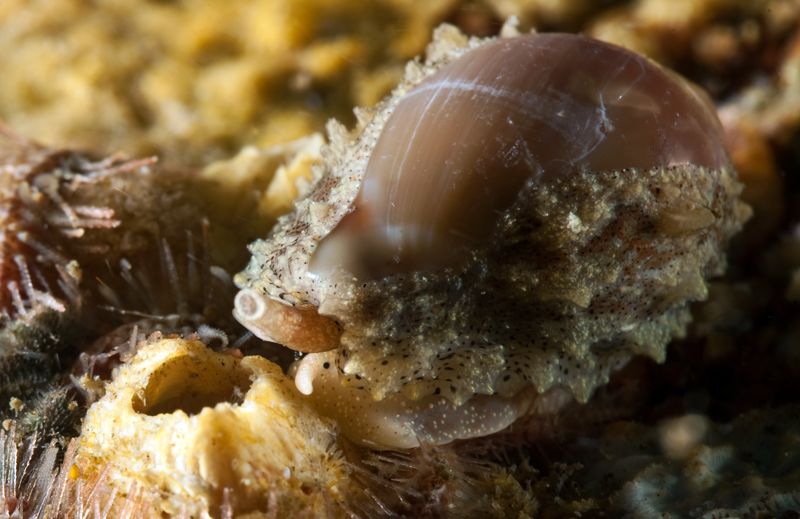 We motored through a bank of fog toward the south side of Palos Verdes. The water was flat but dirty. We decided to dive Merry's Reef, but found surge and low visibility. I was hoping to shoot wide angle today, but was happy that I left my macro setup on.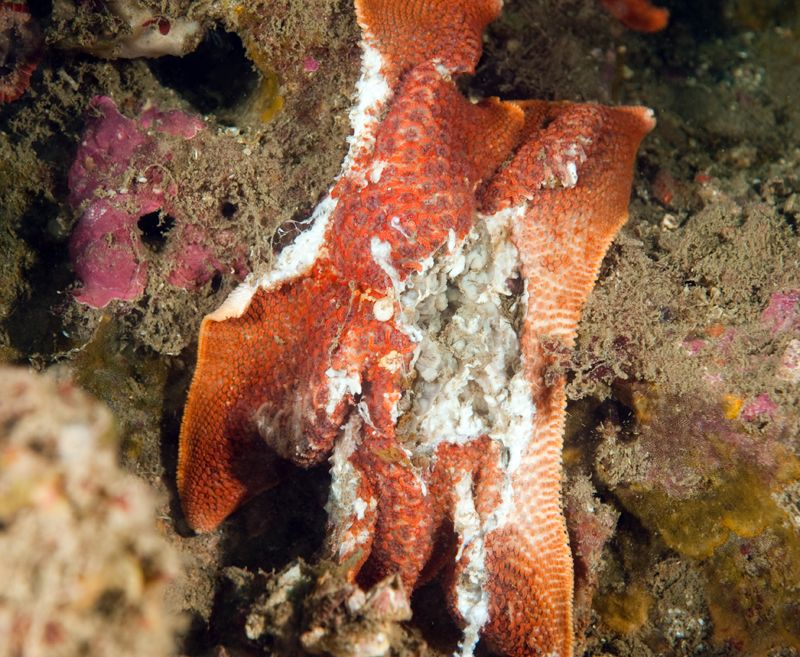 Wasting bat star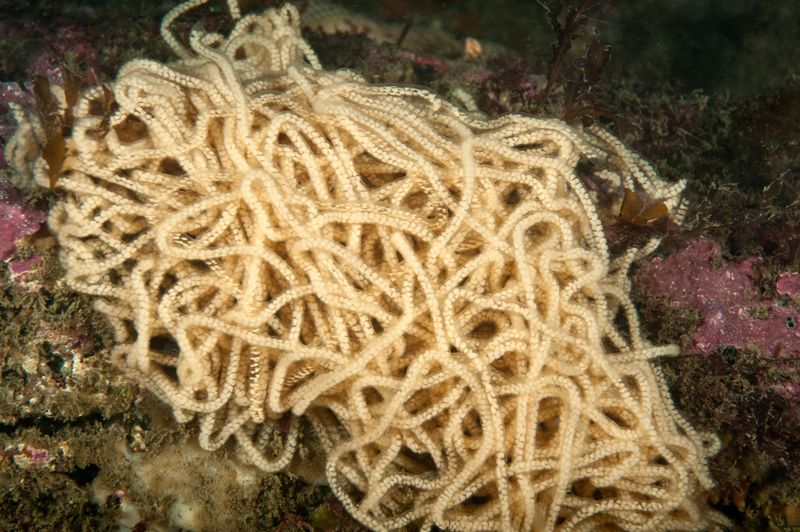 Sea hare eggs