Posted by Max Bottomtime on June 08, 2014 at 16:11:40:

Merry and I returned to Golf Ball Reef to get better photos of a nudibranch she found yesterday. We never found it. Conditions had deteriorated overnight, leaving us with brown, sand-filled moving water. Most of the animals were in hiding. I was ready to abort the dive after twenty minutes of searching unsuccessfully for interesting subjects, but finally found a small abalone flopping around on a piece of red algae. I took a few shots, handed it off to Merry and continued searching.

I saw an octopus fleeing one of the rare fish on this reef larger than three inches. I motioned to Merry between shots. I finally got her attention and we switched places. She got what may turn out to be the best photo either of us has ever shot. She will post it soon.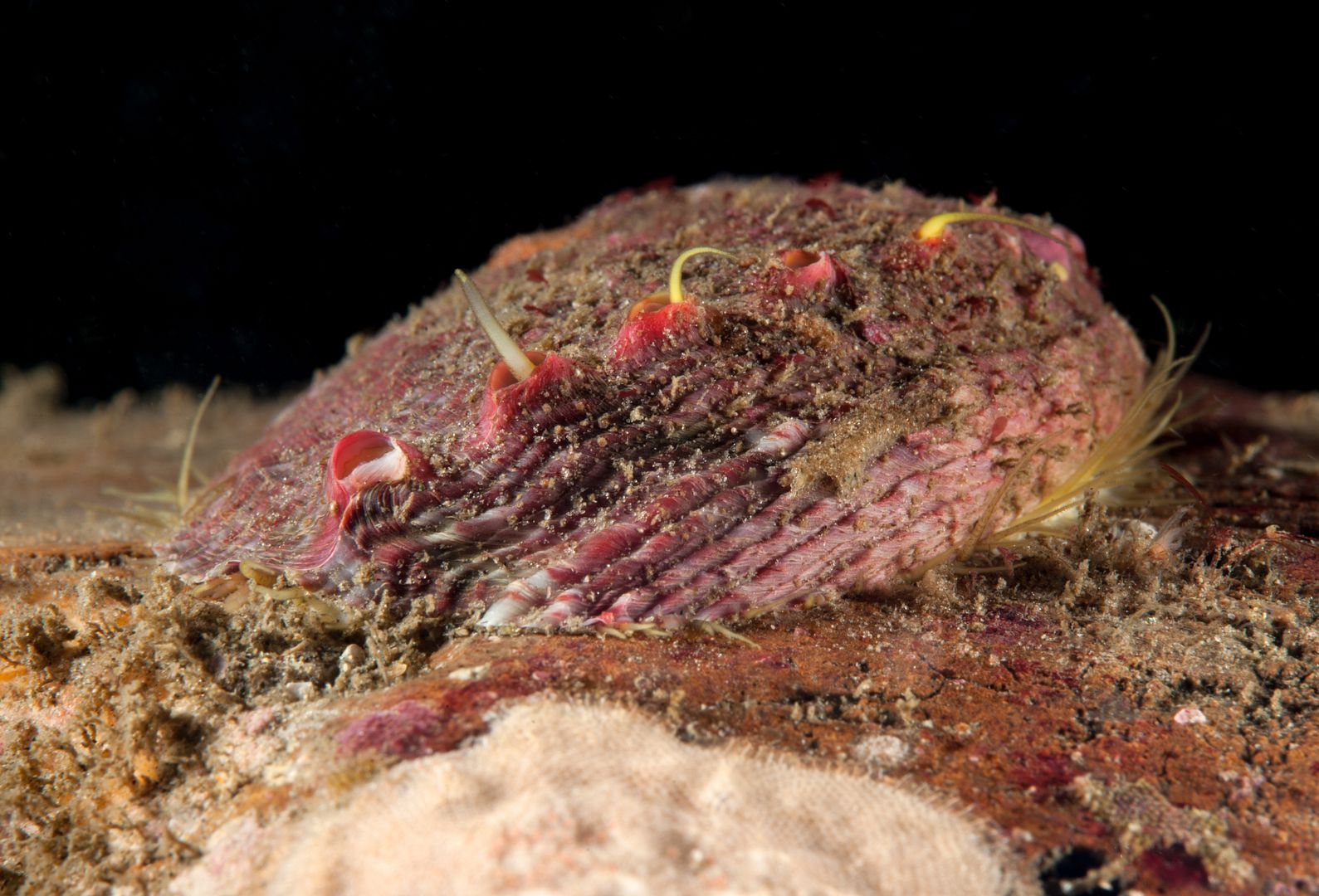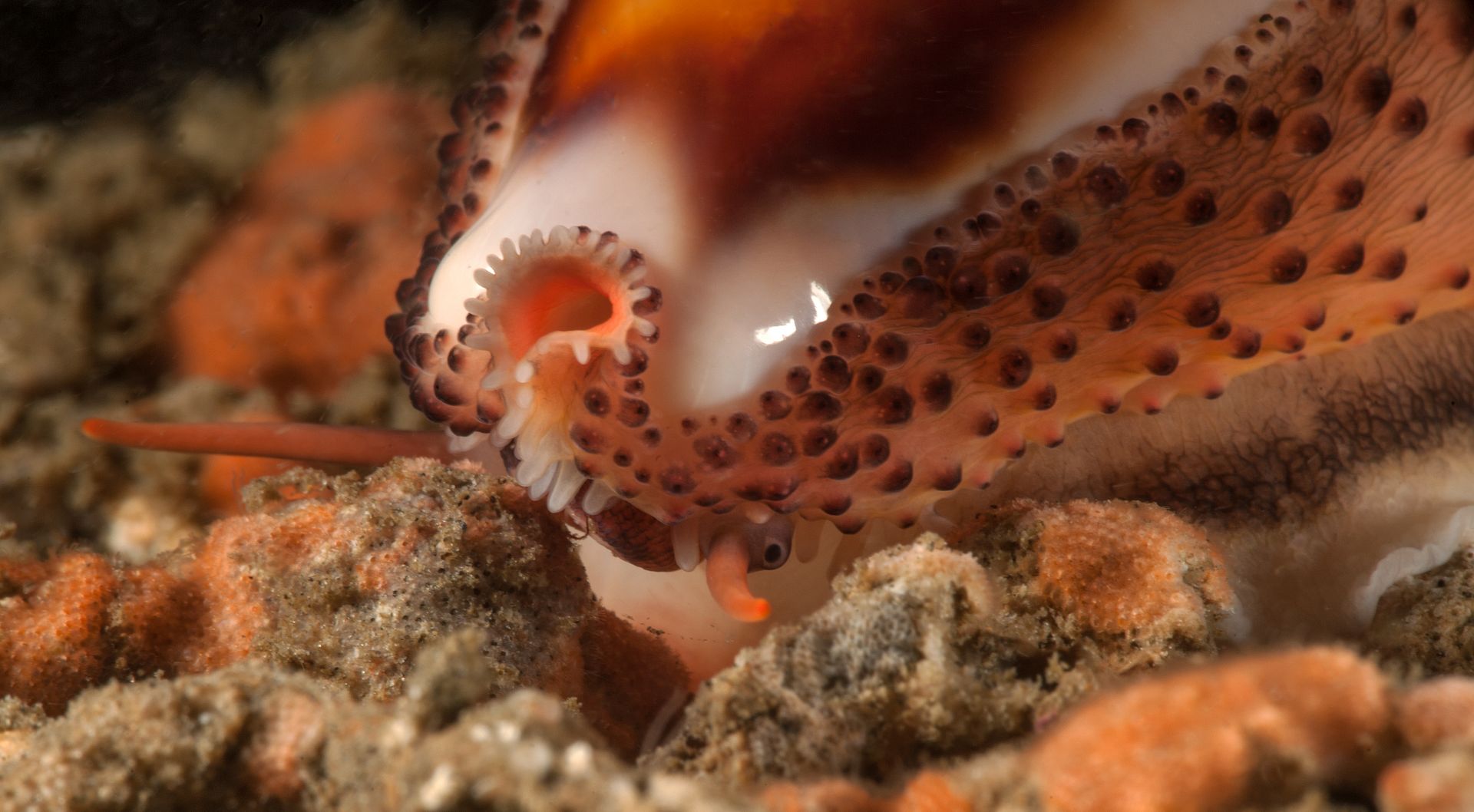 Naked golf ball