Posted by Max Bottomtime on July 04, 2014 at 19:43:56:

We expected the same poor visibility we've had for more than a month, but were greeted by twenty-five feet vis at Golf Ball Reef today. It's amazing how much more enjoyable diving can be when you can see.

I found a second barrel last week and wanted to move it closer to the other one. When I tried to lift it I learned that it is metal and has sharp edges. I sliced my dry glove, leaving me with a cold hand for the remainder of the first dive.

After changing gloves, Kevin swam to the barrel with me at the beginning of the second dive. Working together we still couldn't budge it more than a few inches. I decided it looks fine just where it is.

There were a lot of octopus, sheepcrabs and nudibranchs out today. Merry found some kelp that was loaded with juvenile navanaxes while I checked out nudi eggs everywhere.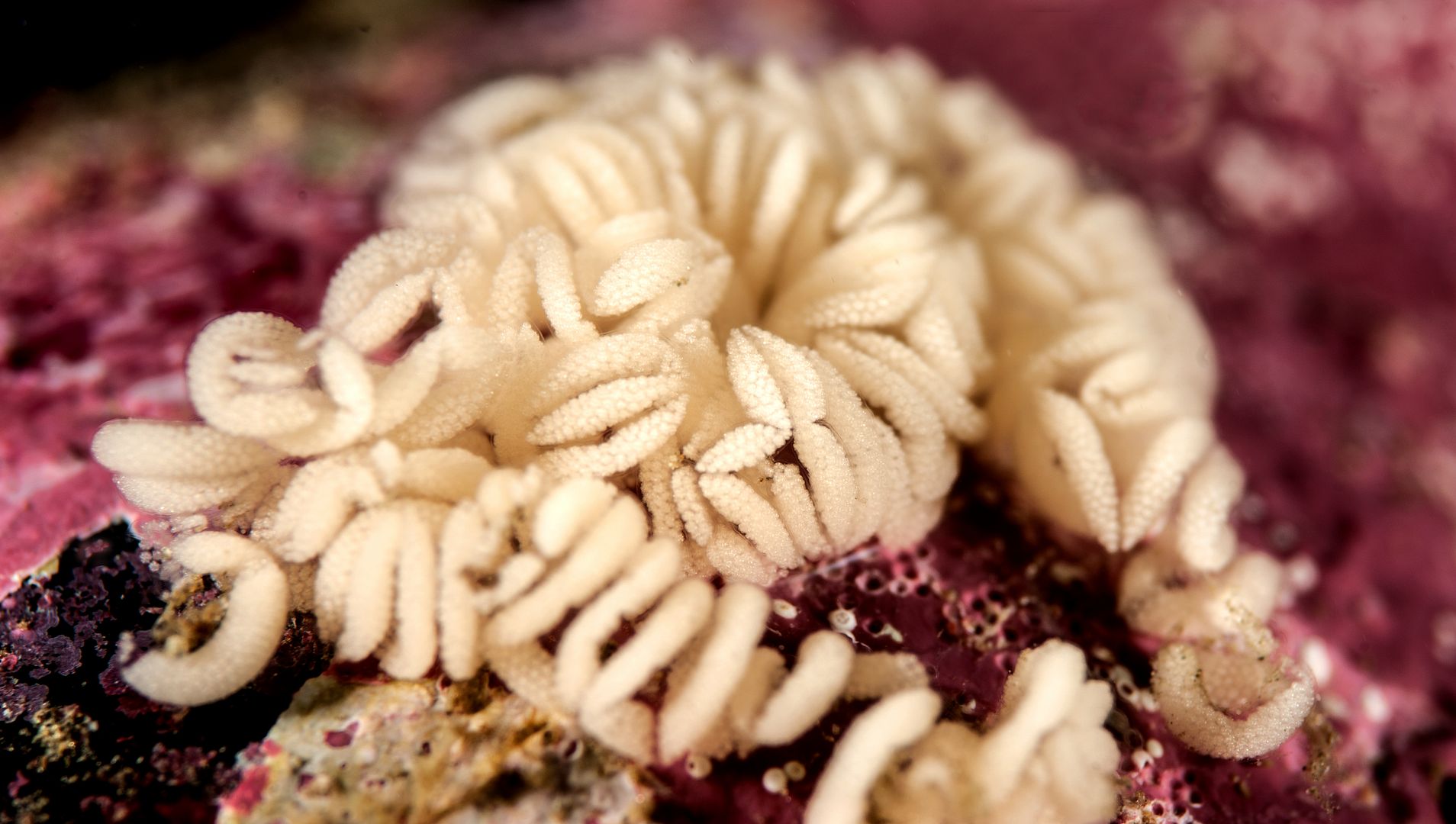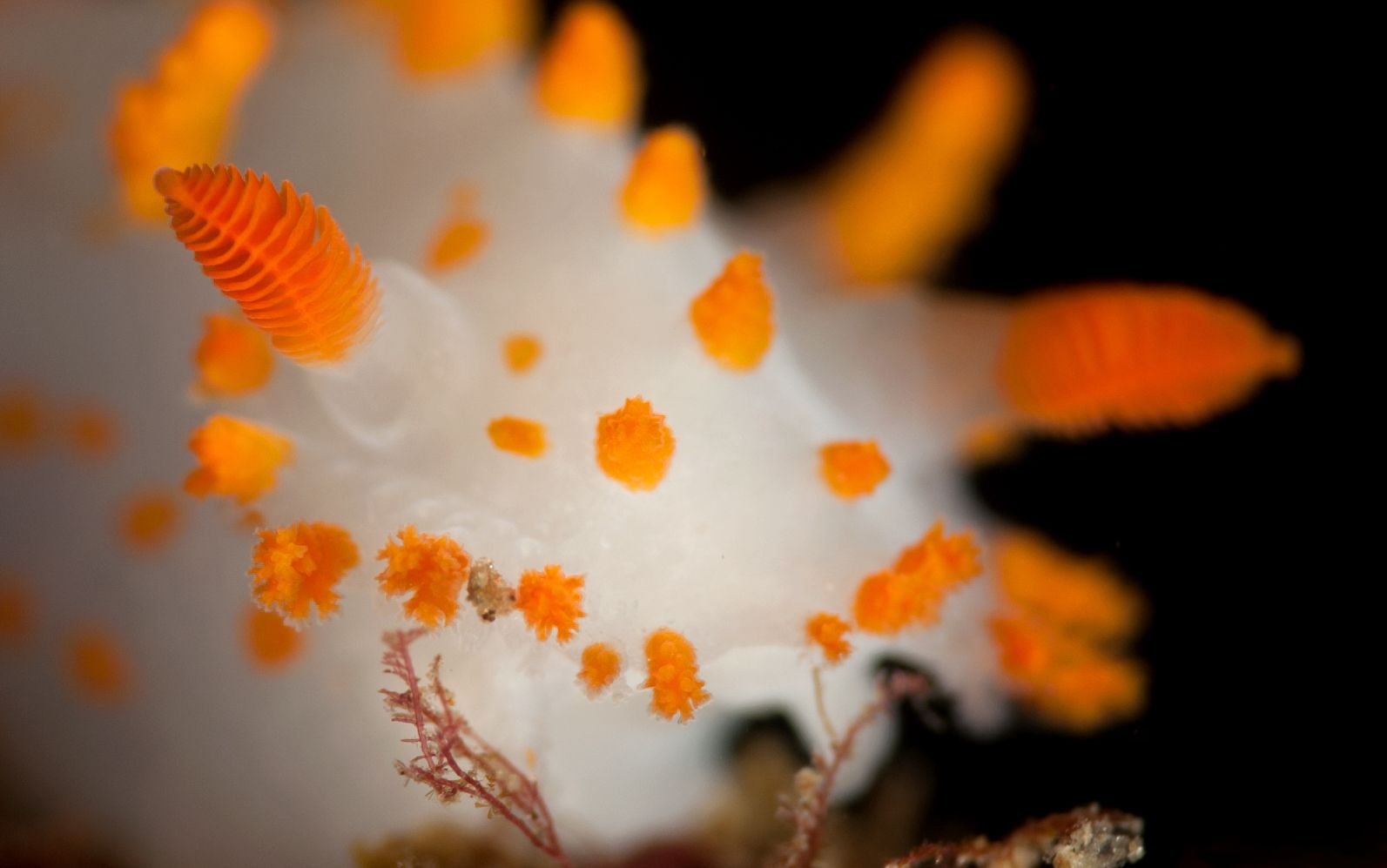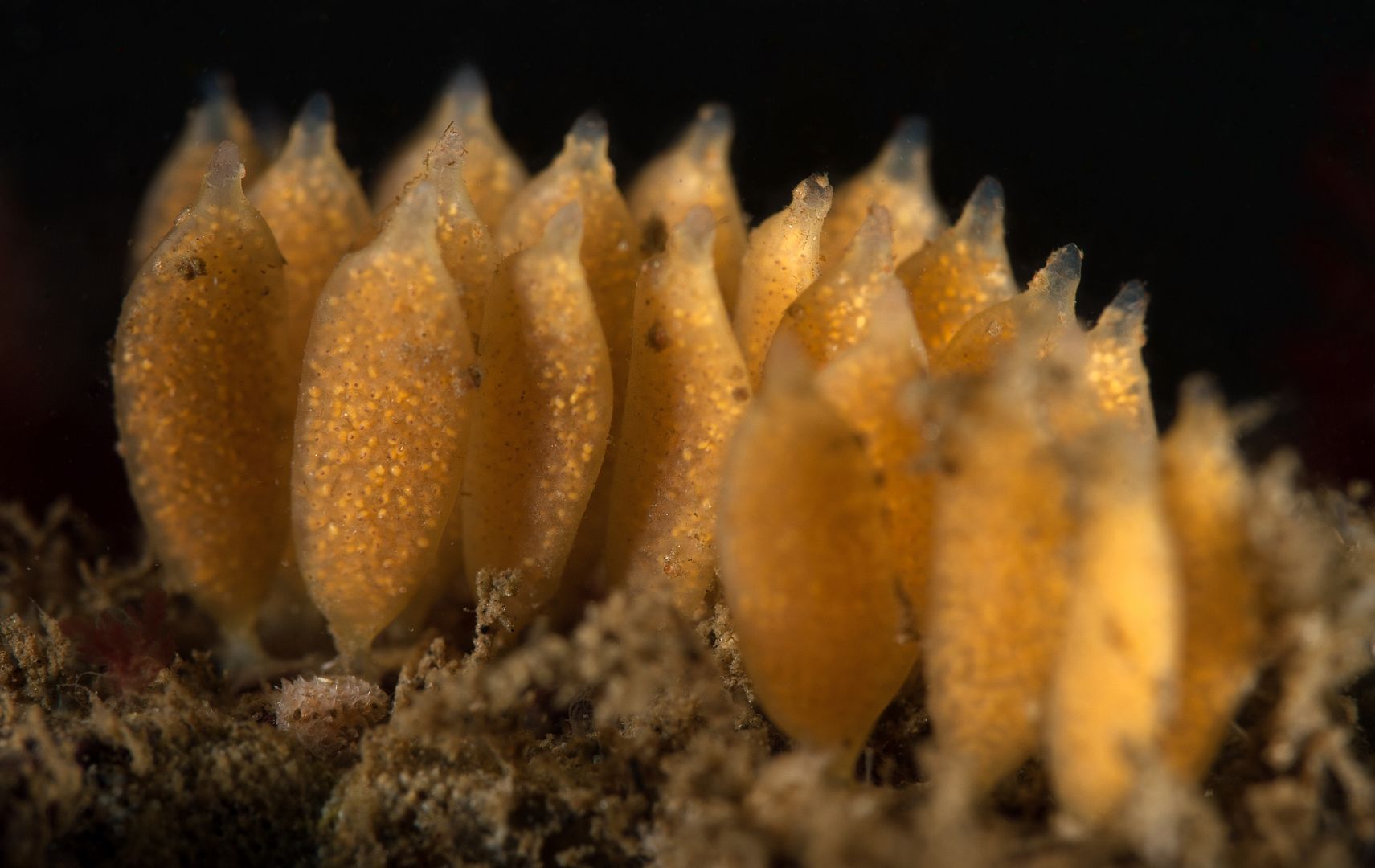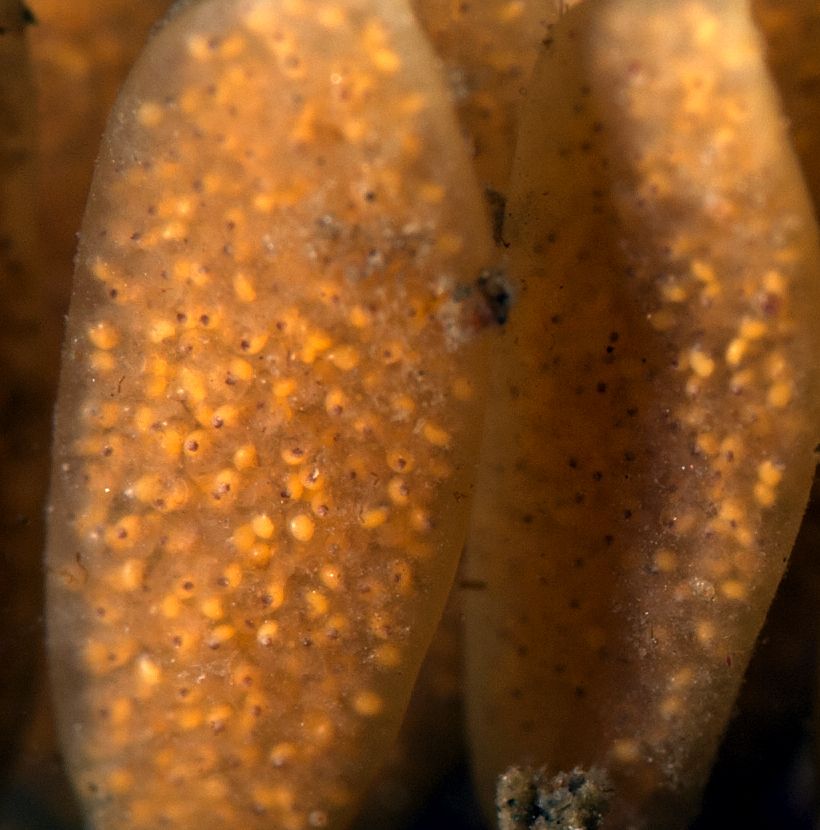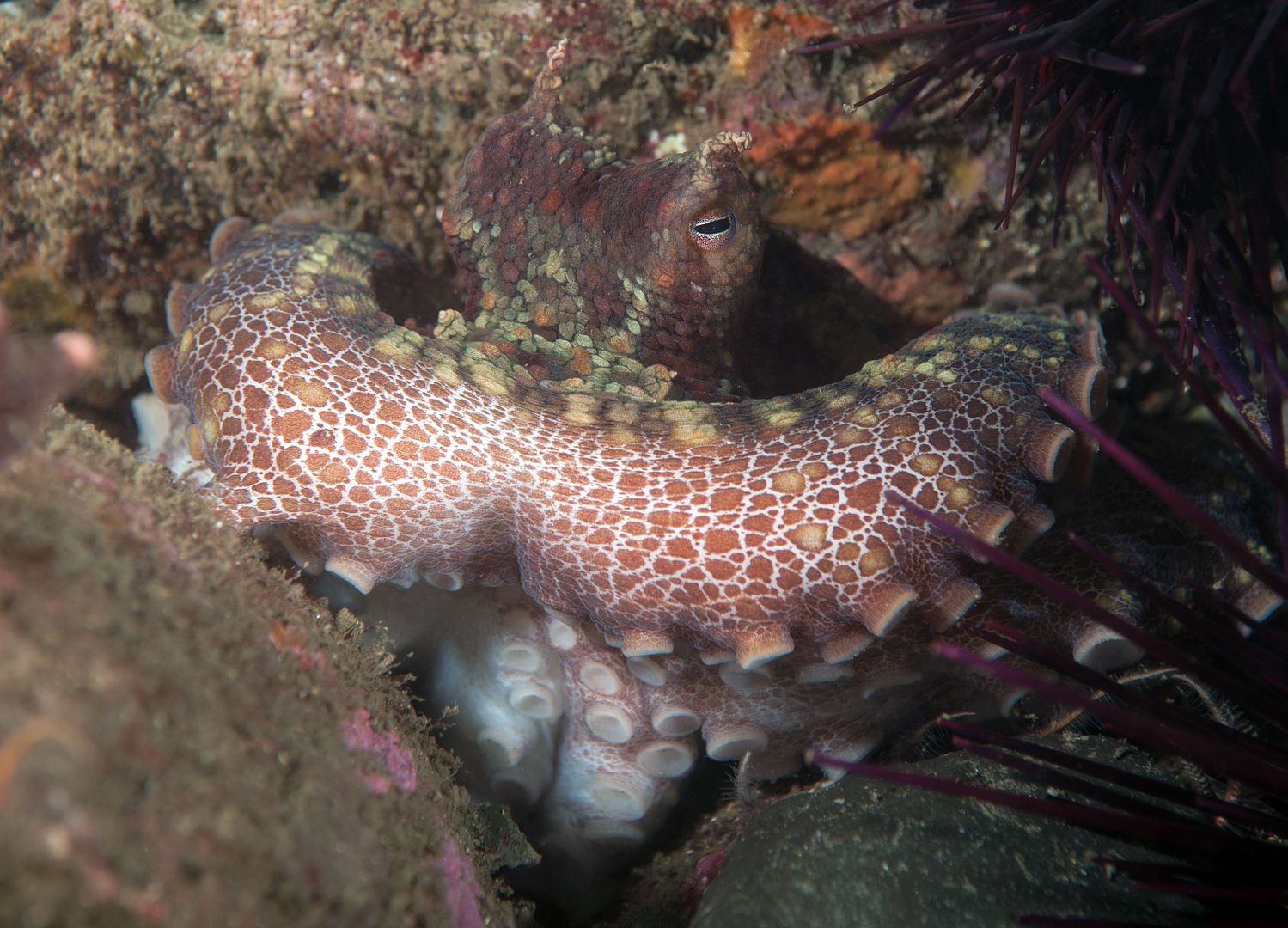 "What do you mean I'm not invited?"