Posted by Max Bottomtime on August 03, 2014 at 17:38:57:

Kevin, Merry and I trekked out in search of Giant Sea Bass for Dr. Milton's first annual GSB count. Merry saw the only one, a large adult. I dragged my wide angle setup around all day, wishing I had my macro lens.

We began the day on the Hermosa Beach Artificial Reef. GSBs and groupers have been spotted there recently, but not today. Even a huge baitball of mackerel didn't bring them in. At least the visibility was decent for a change. We had easily twenty-five feet.

We motored over to the edge of the kelp off Haggerty's for our next dive. I found a small polyclad worm, Eurylepta californica but couldn't get it with my large setup. Merry and Kevin handled the macro today. Visibility here was a cloudy fifteen feet. The only thing we saw of interest was a large diameter hose. I've seen them at the Olympic II wreck and the Redondo Artificial Reef.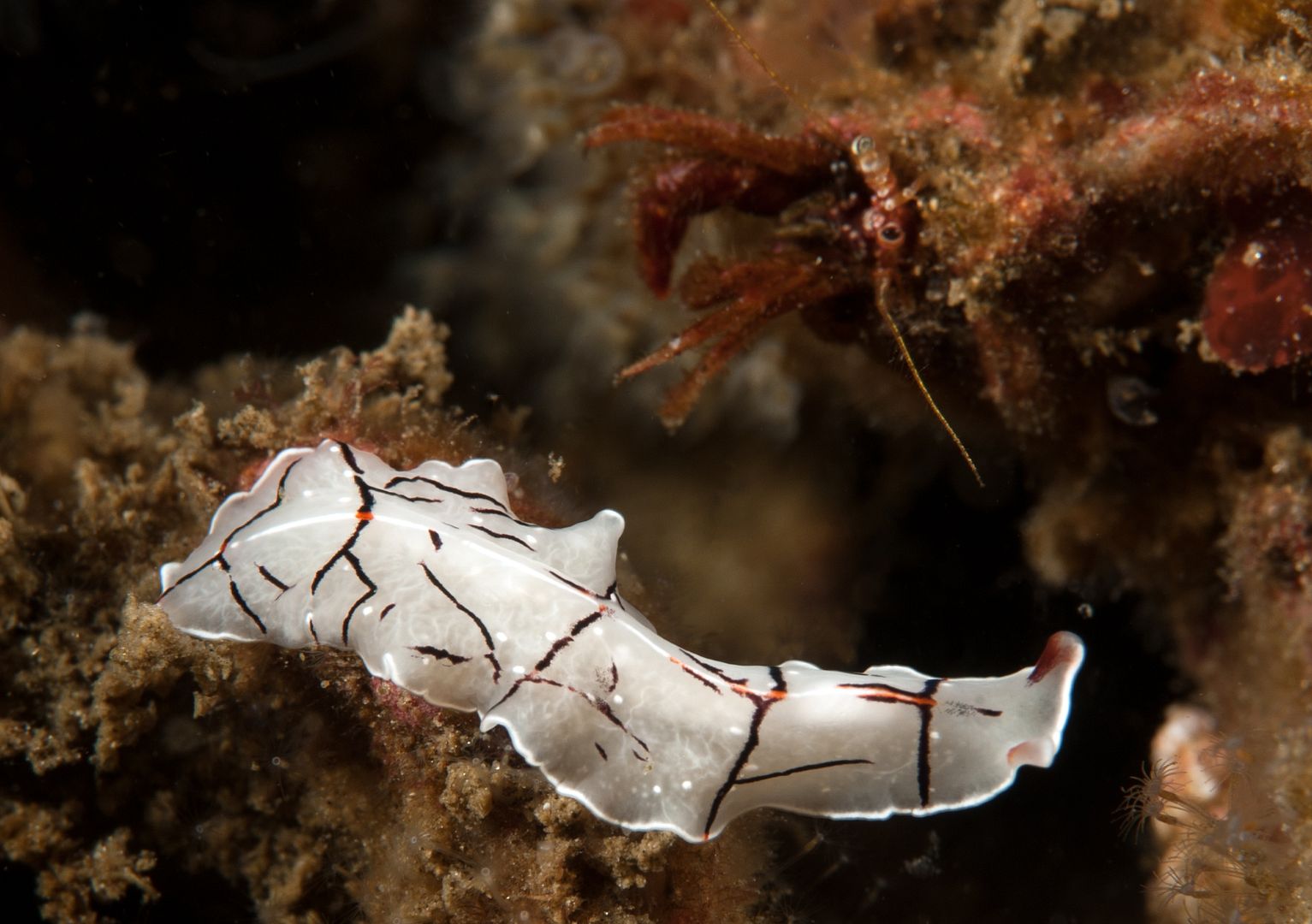 Merry's shot of the Eurylepta californica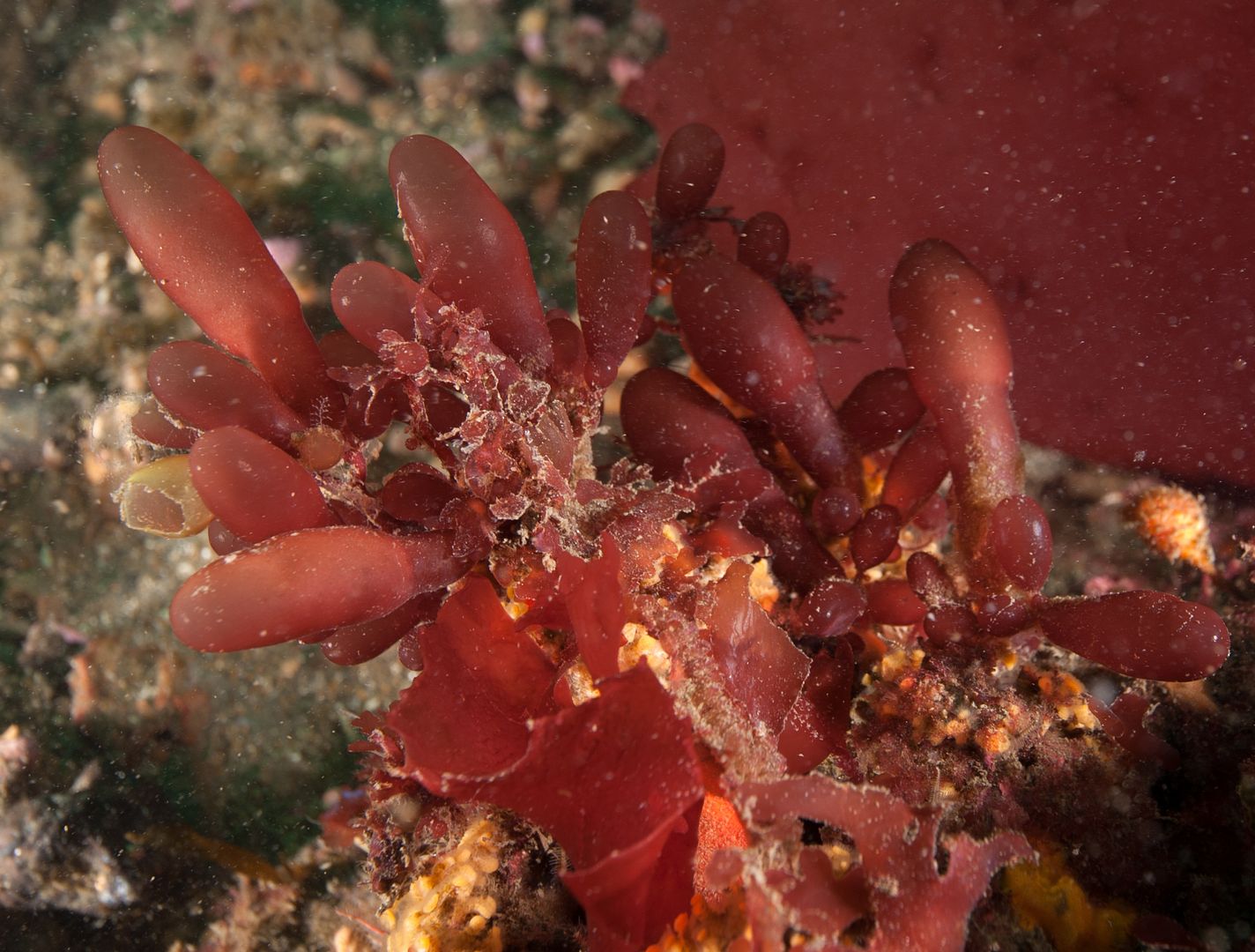 Red algae resembling Dead Man's Fingers. I'm not sure what this is.

Lobster condo in a kelp holdfast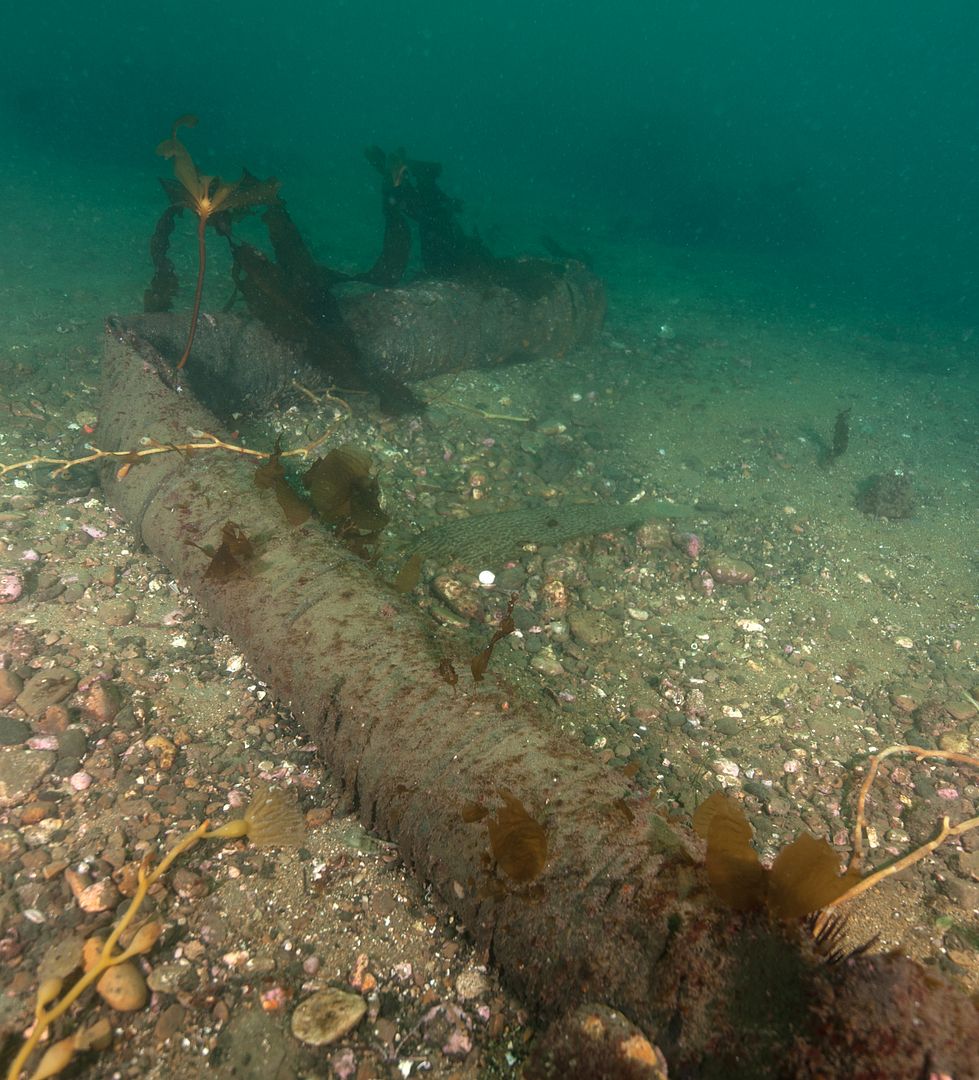 The hose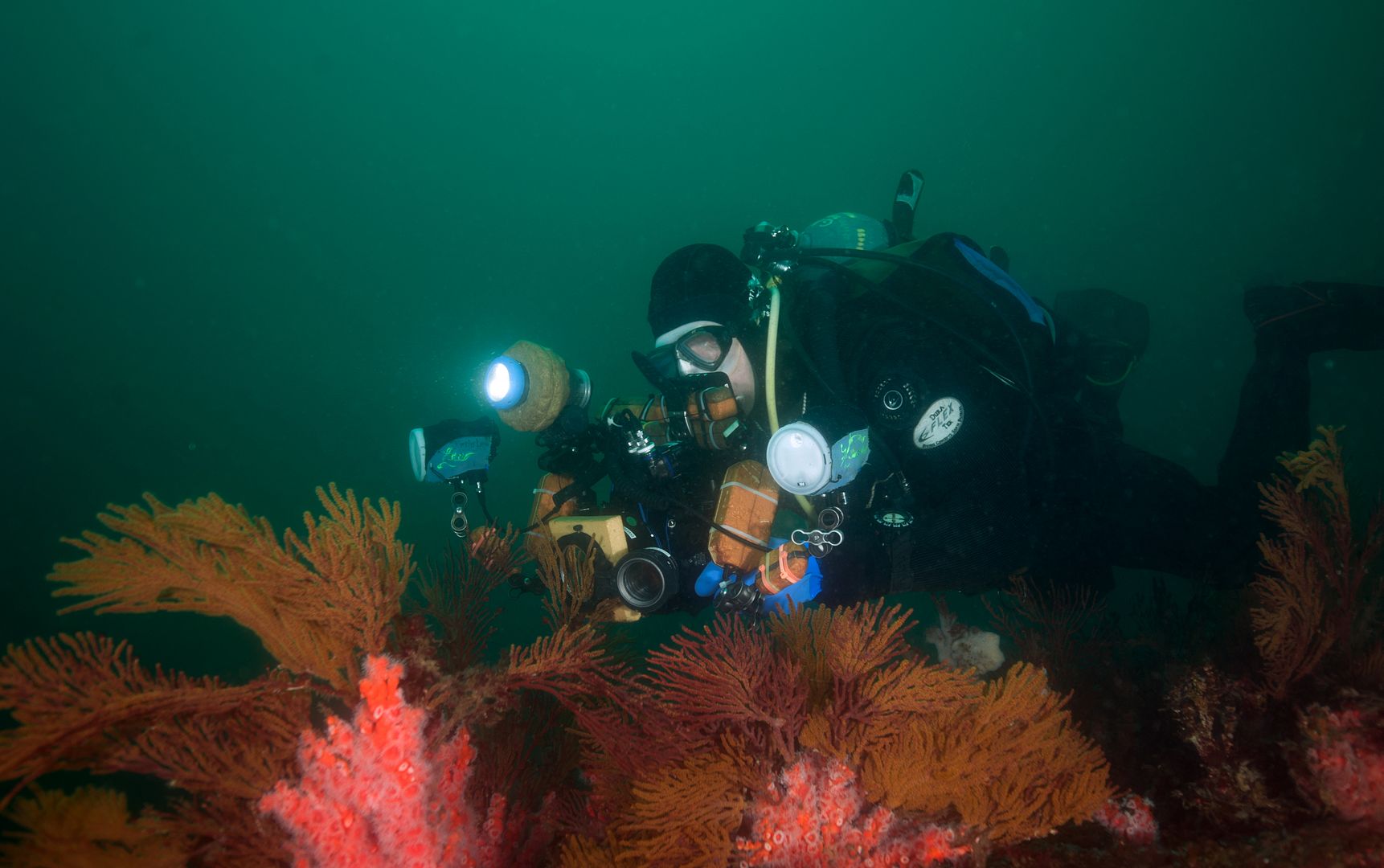 Kevin confiscated my camera so I could model for him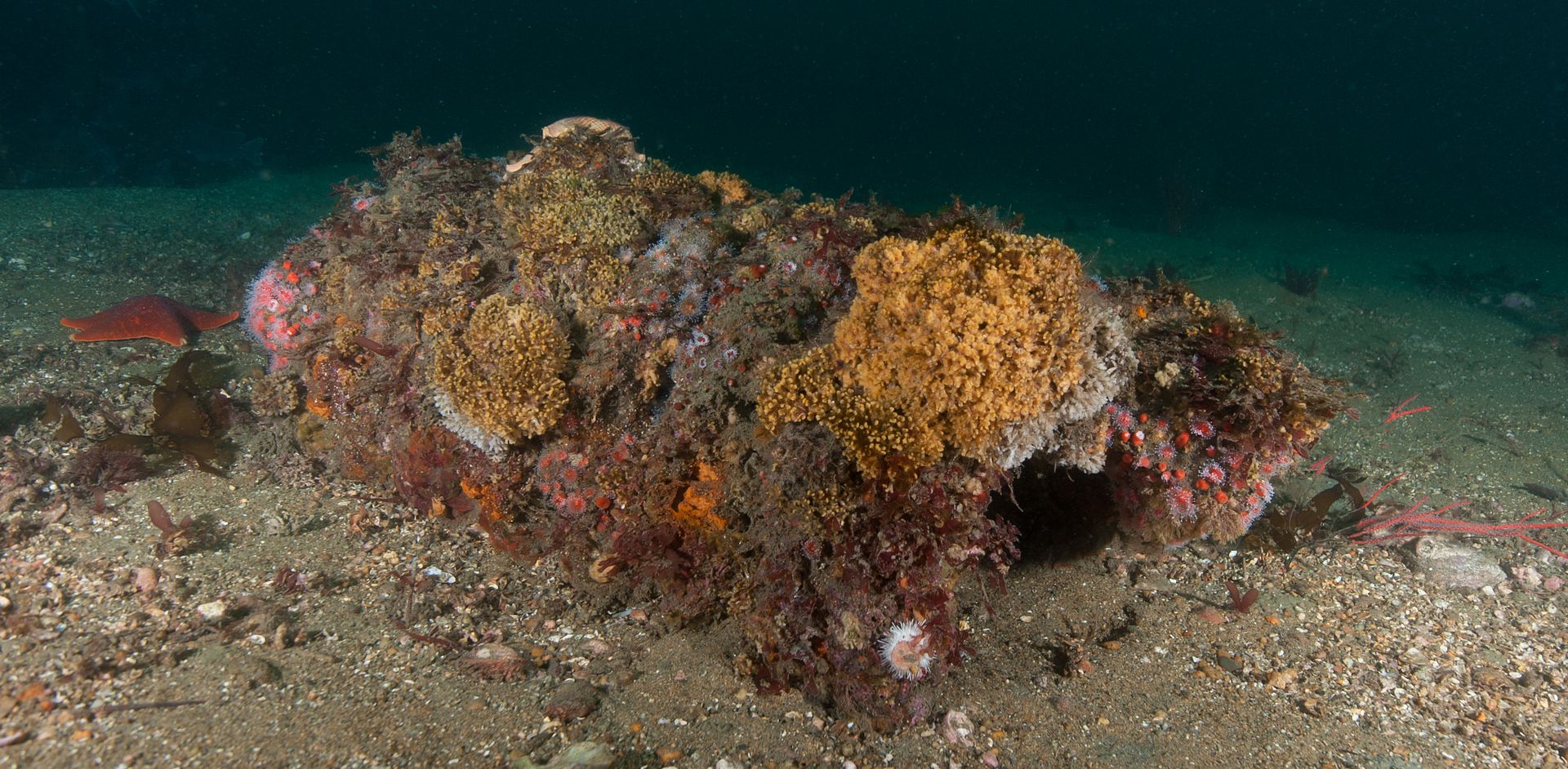 Concrete and springs make up the Hermosa reef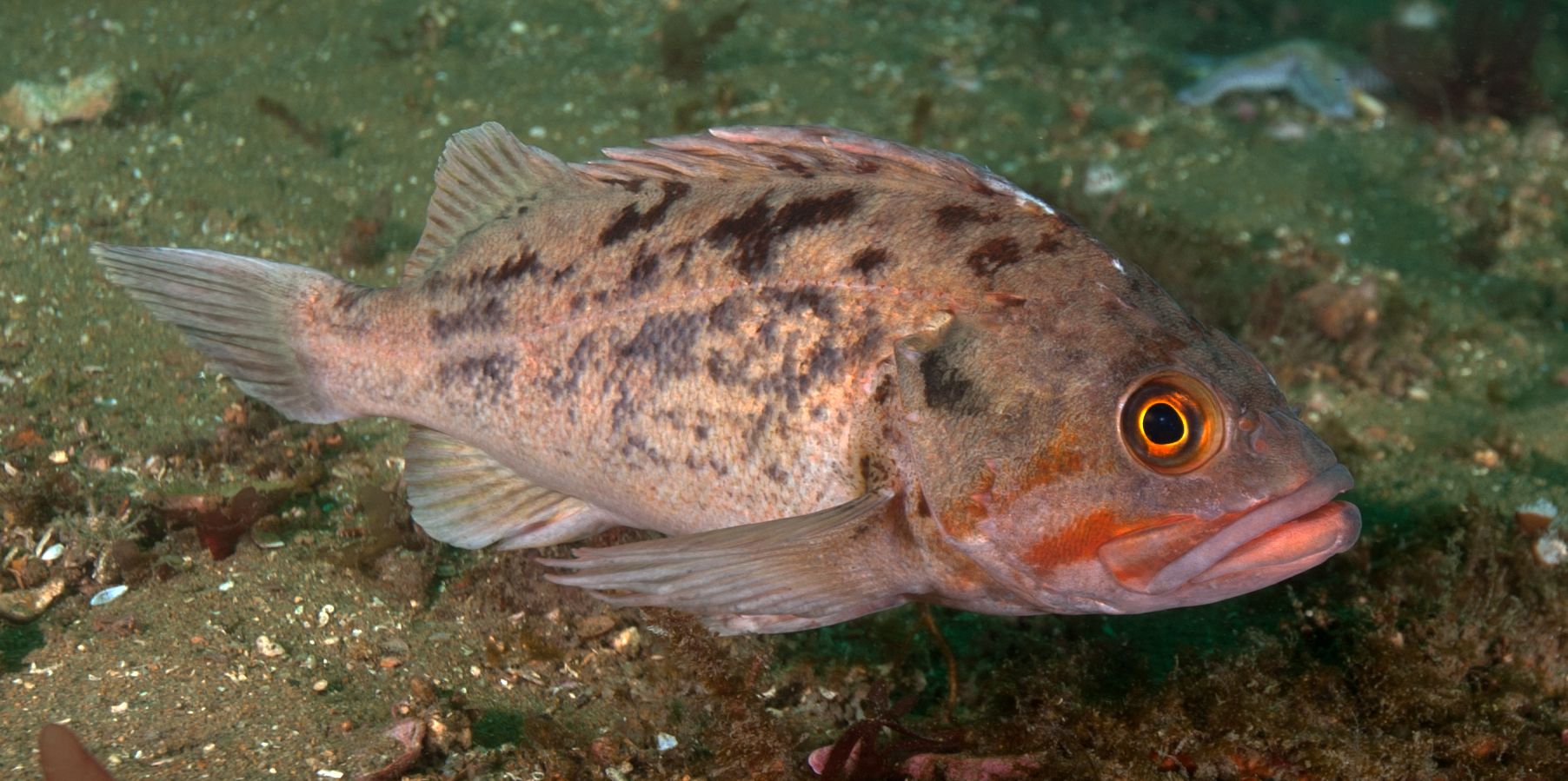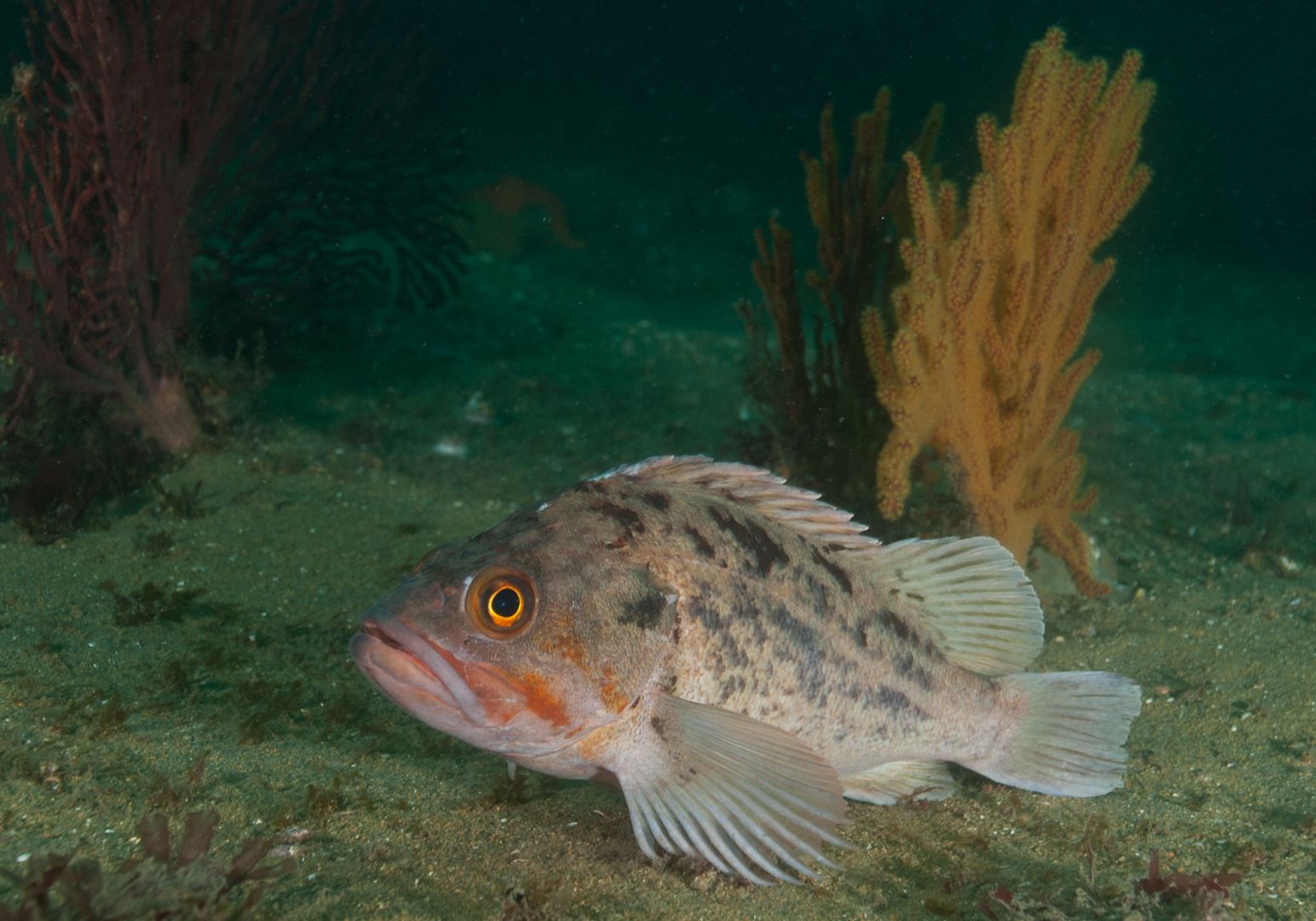 Brown rockfish, Sebastes auriculatus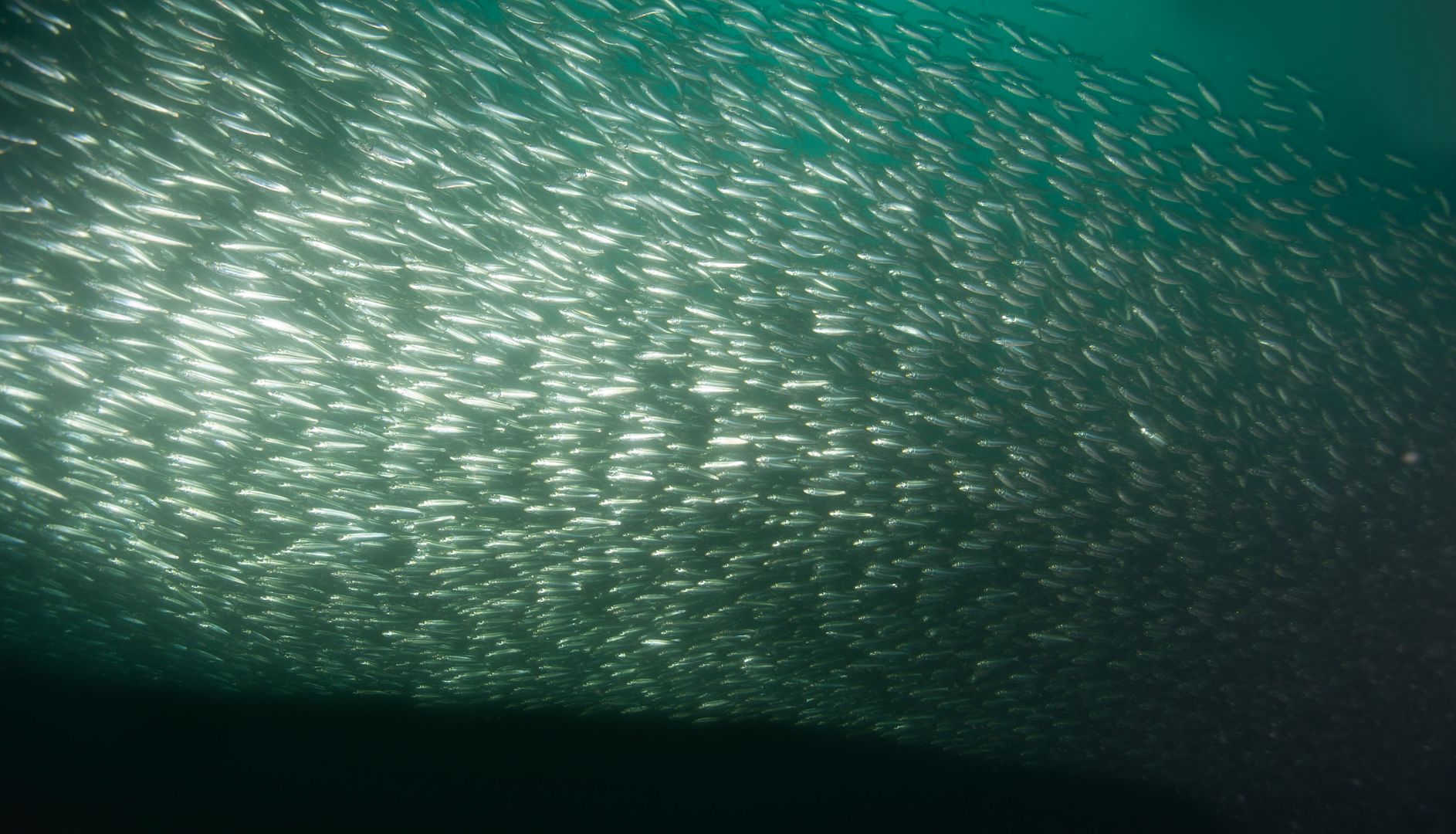 Holy mackerel!