Posted by Max Bottomtime on August 24, 2014 at 19:15:05:

This is the time of year divers in SoCal lick their chops and look forward to the frenzy known as Lobster Season. If today's dives were any indication it is going to be a fruitful season. The west side of Palos Verdes was like a crustacean parking lot. Lobsters were stacked one on top of one another competing for parking spaces.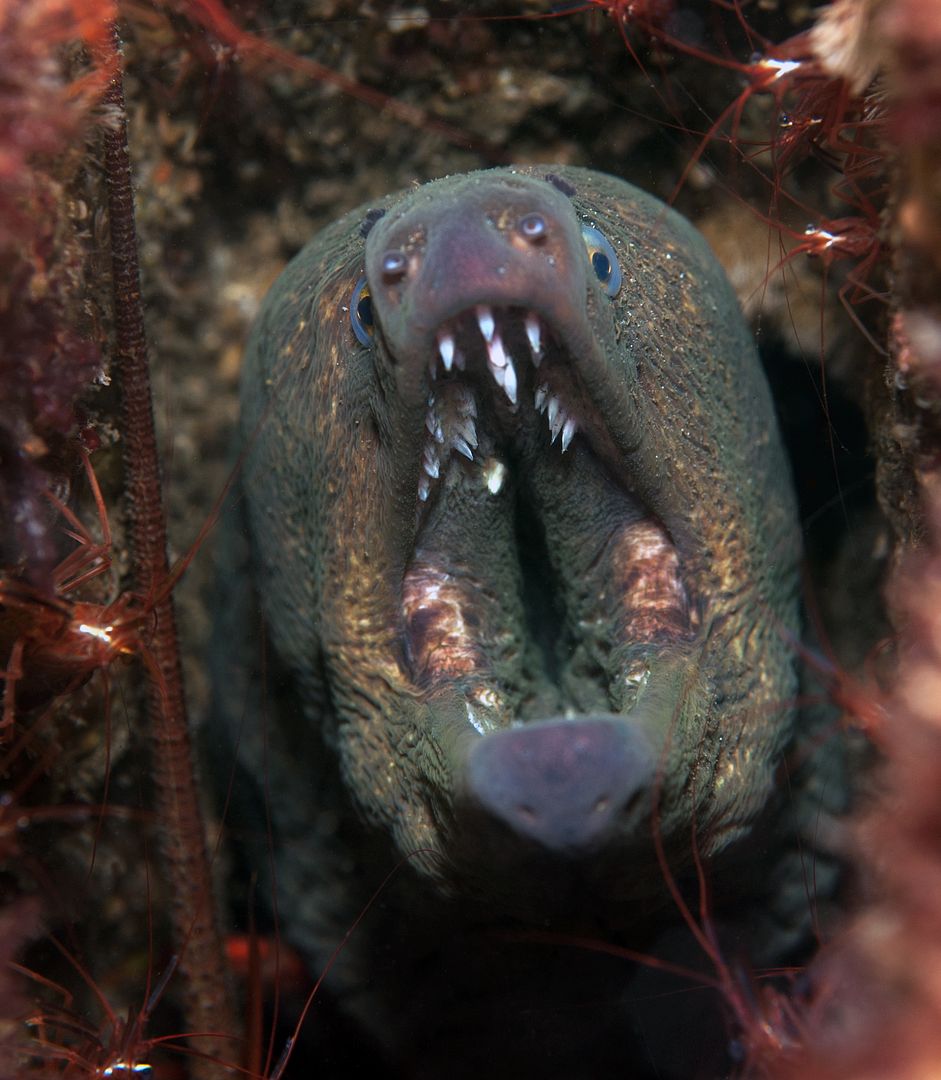 Be careful when reaching into holes for lobsters. Some of those holes bite back.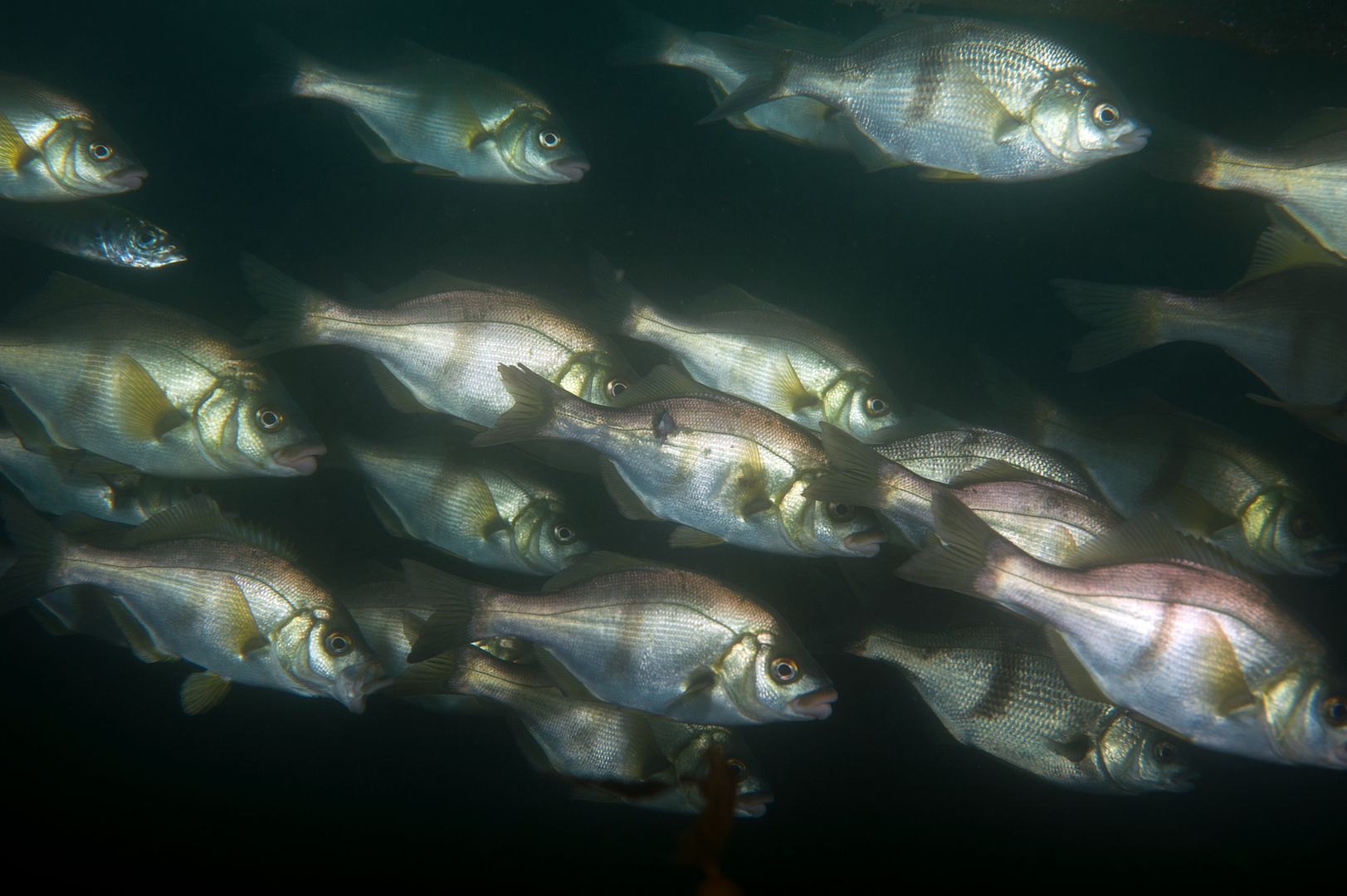 Windmill worm
http://i1179.photobucket.com/albums/x384/MaxBottomtime/Haggertys/Haggertys7_zps8fff0e58.jpg

Sea star wasting disease continues
Visibility was slightly better than average during our first dive. I found a tiny orange fringehead and pointed it out to Kevin Lee. He of course found a yellowfin fringehead on the same rock.

We moved offshore for our second dive at Golfball Reef. Visibility was poor here, but there were a few unusual sightings. Leaning against the barrel was one of the "Chinese anchors". I found an Ategema alba, my first at GBR. Nearby I spotted a purple dot moving across a rock. It was a juvenile blue-ring topsnail.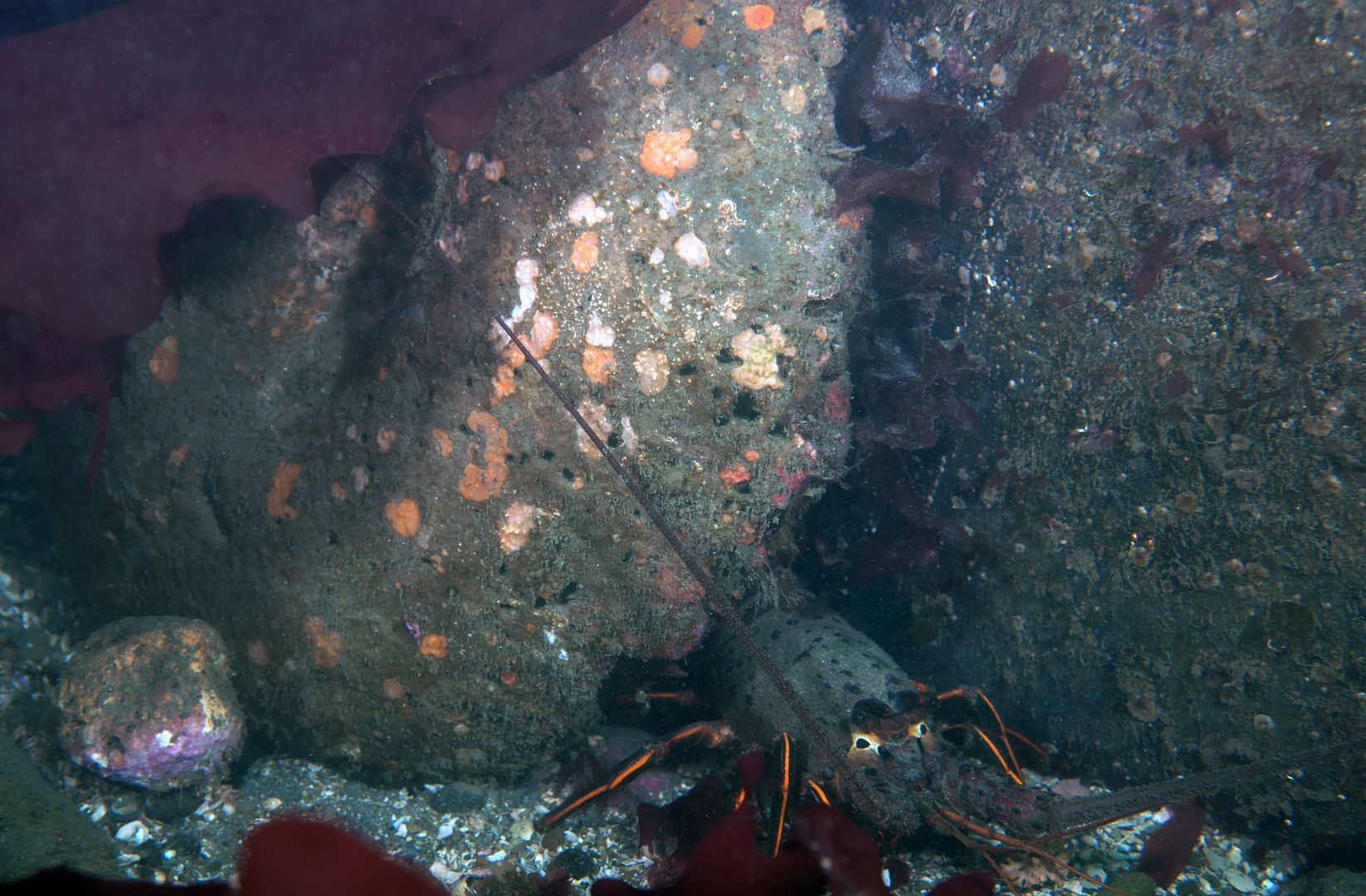 "Chinese anchor"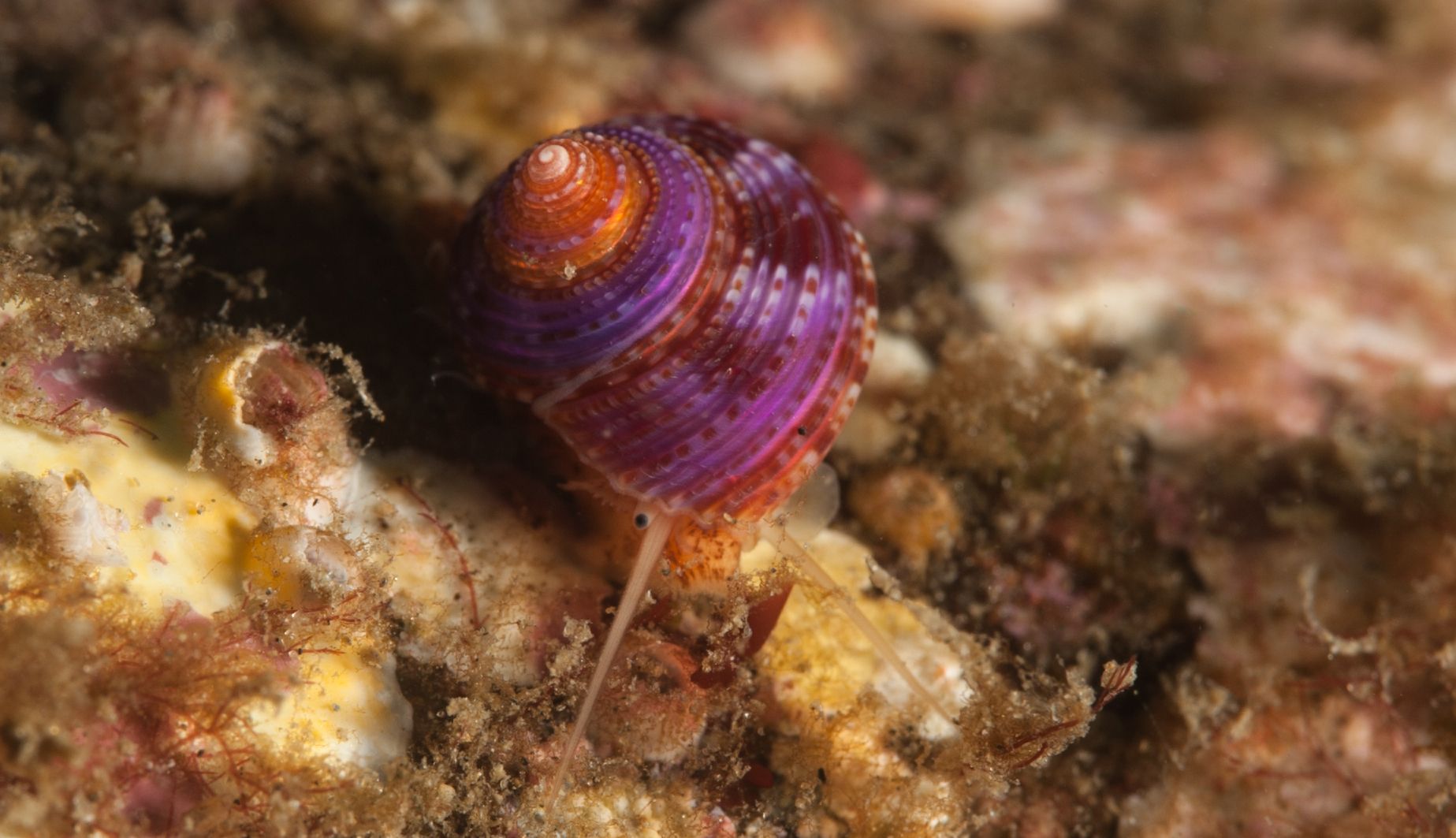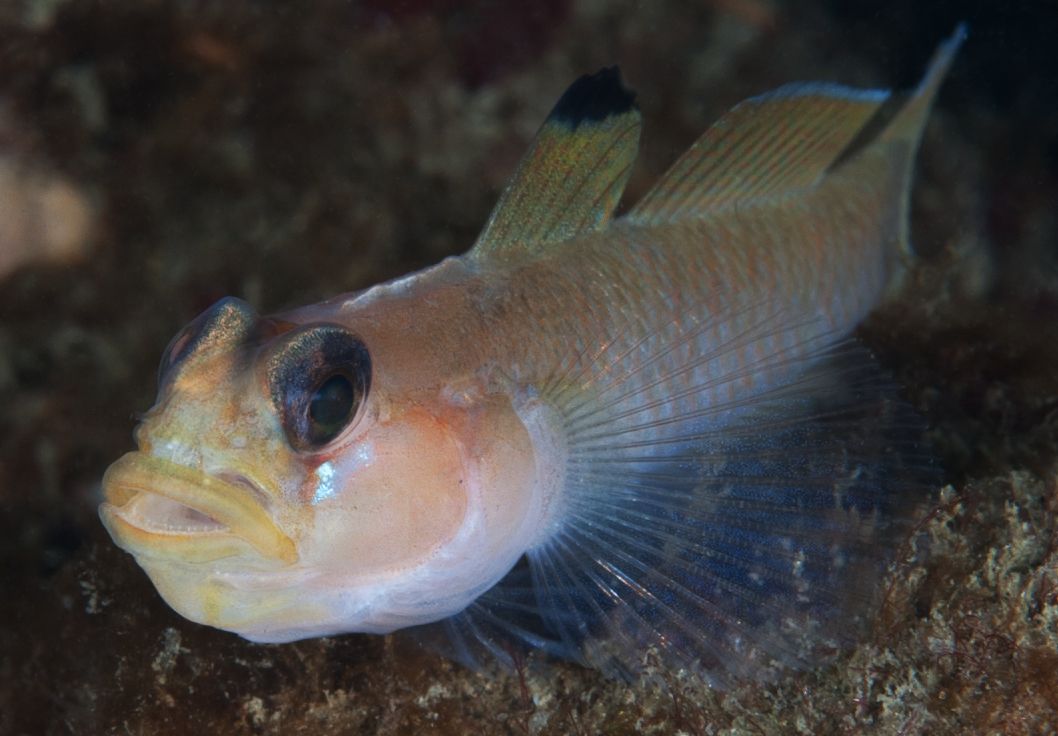 Visibility was barely a body length here with water temperatures of 59° on each dive.