Posted by Max Bottomtime on September 01, 2014 at 19:26:46:
With the high surf pounding SoCal all week we weren't sure if we would get in the water this weekend. Facing another week of overtime at work, I was determined to get wet today no matter what the conditions were. It was flat enough and the hurricane brought so warm water up from Mexico, but visibility was less than fantastic. It was barely a body length on our first dive and much less during our second.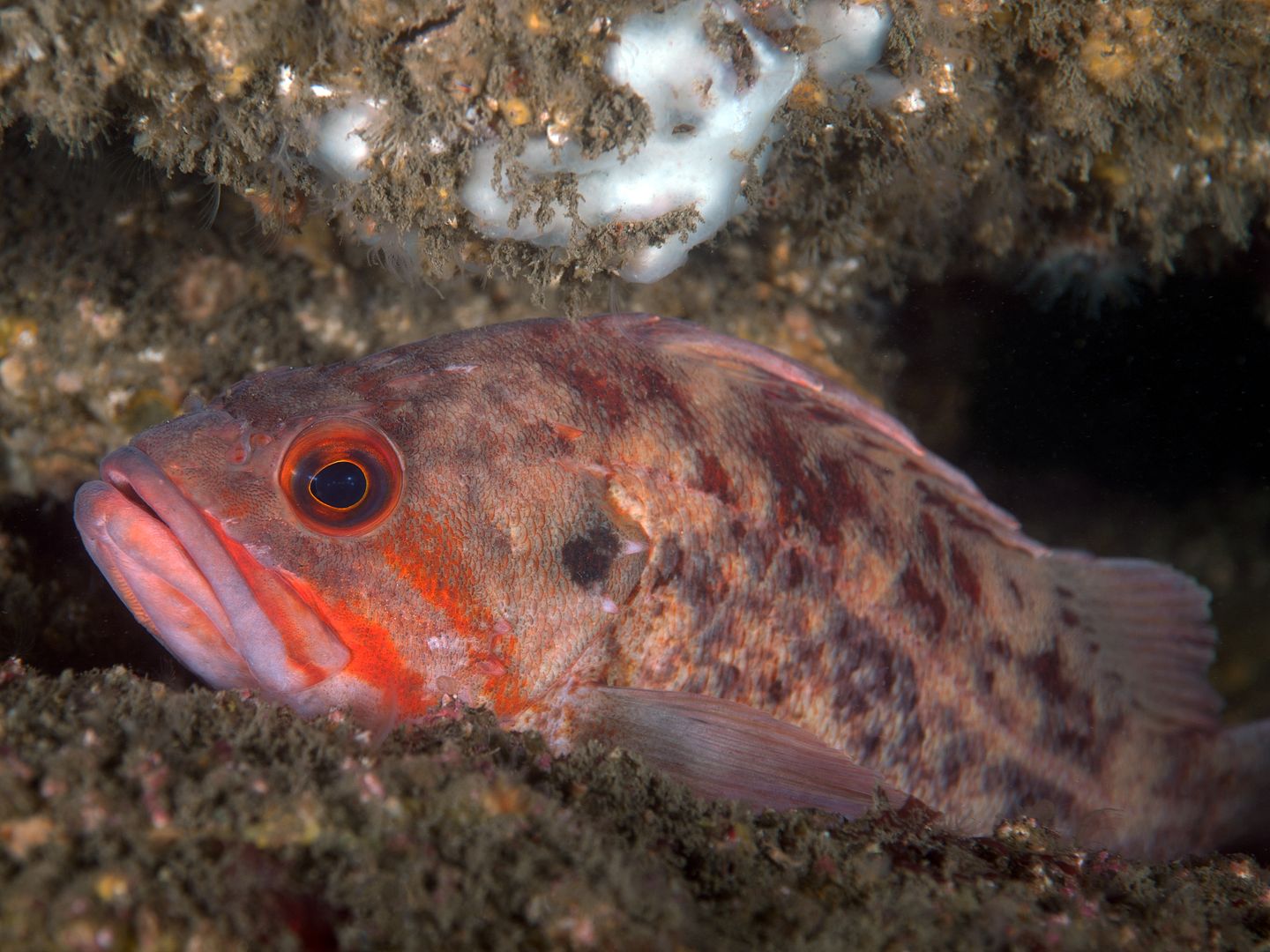 Between dives we had a winged visitor sharing our surface interval. A small cormorant decided our stern made a perfect perch. It stayed there even while we climbed the ladder within a foot of it. It finally flew into the water when it caught a glimpse of Kevin Lee. I've done that myself a few times.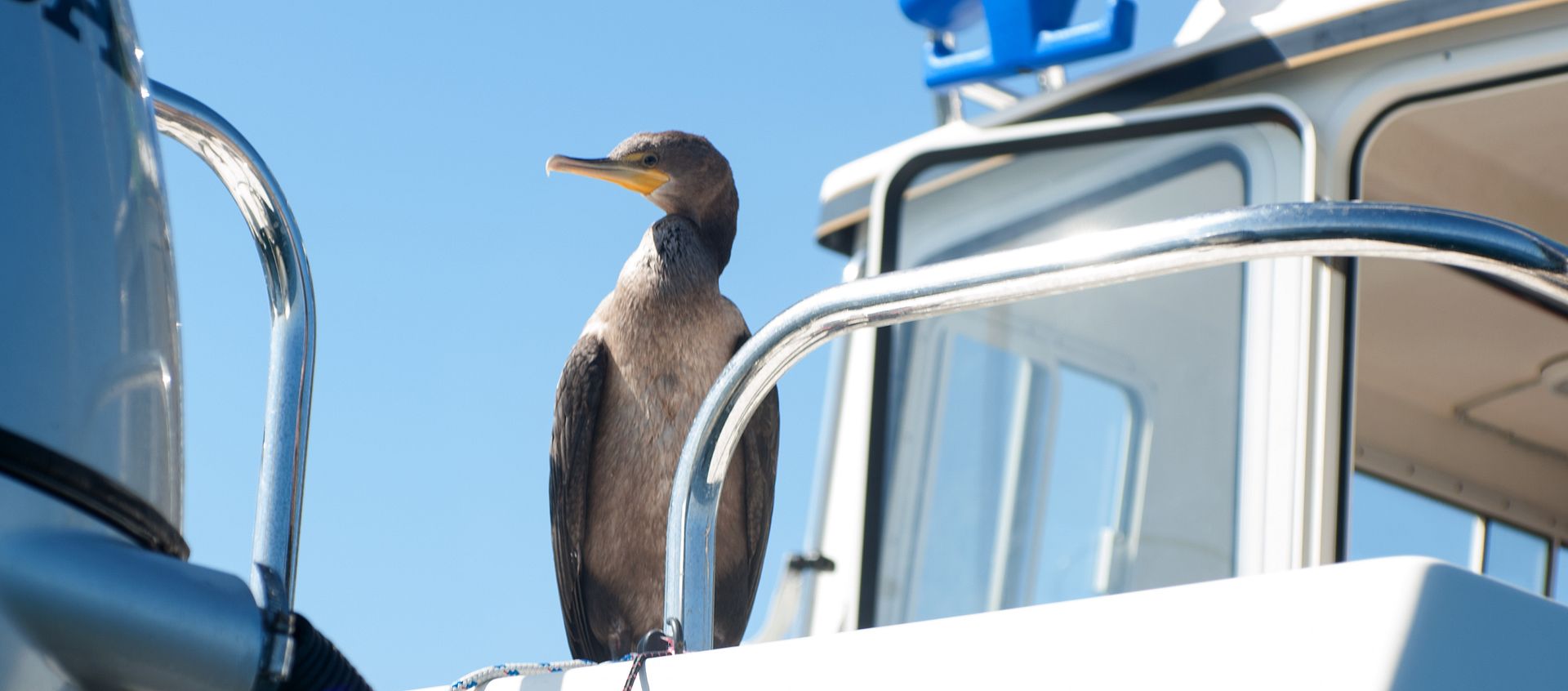 I searched for 45 minutes for Felimare californiensis and was about to give up when I spotted a tiny specimen. A few minutes later I found three more on the same rock. One of them was as large as my thumb.