Posted by Max Bottomtime on November 09, 2014 at 16:27:45:

Visibility was variable along Redondo Beach this weekend. We had excellent conditions on the Barge, but much of the marine life was missing. The sides of the barge have been wiped clean of the hydroids, nudibranchs and barnacles found there before. I ended the dive early due to a leaking mouthpiece, but I wasn't finding any interesting photo subjects anyway.
Our next dive was at Golf Ball Reef. Visibility here was not very good, but we found enough to keep us busy for an hour or so.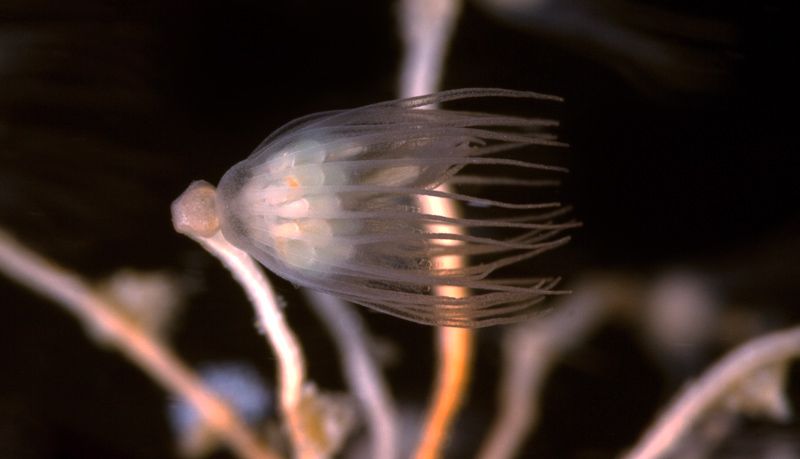 Doto amyra
Merry suggested we dive shallow today, so we checked out Haggerty's. I didn't turn my camera on for the first fifteen minutes and considered aborting the dive due to boredom. I finally began finding some of the gray sponge favored by Felimare californiensis. The only nudibranch I found on the sponges and surrounding rocks was a single Mexichromis porterae.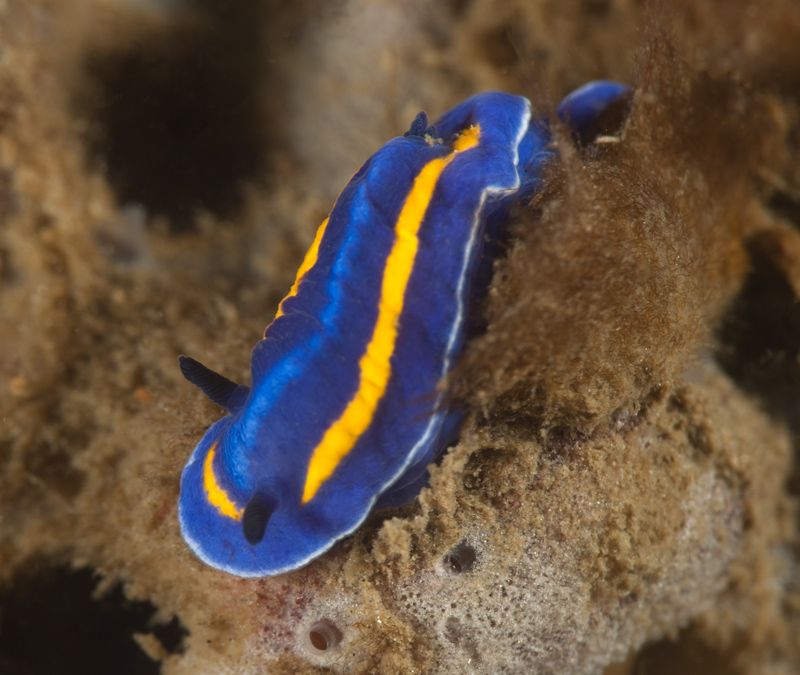 Eubranchus rustyus with eggs.
I saw a coffee bean snail, Trivia solandri fall from a rock. I watched for thirty minutes while it slowly extruded its mantle. I had to hang onto a rock with my left hand and operate my camera with my right to avoid being swept away with the surge. Visibility at Haggerty's was nice if you stayed off the bottom where a sand storm kept the area free of lush reefs.