Posted by Max Bottomtime on November 30, 2014 at 19:04:23:

After being kept out of the water the past two weekends I was willing to try anything to get in a dive or two today. The swell models and surf reports looked promising for today. The south side of Palos Verdes look flat enough on the webcams to finally hit White Point for the first time in ages.

The sea was relatively calm as we left Redondo Beach. After rounding Rocky Point the wind waves began beating us. We fought our way as far as Marineland before giving up and turning around. Back to the west side...again.

We made a dive on the crane off Haggerty's only to find visibility of less than five feet. Some fish were in the kelp and Merry found one of the moray eels but photography was going to be tough. I looped the line from Merry's spool around the anchor and hung the spool on top of the crane. Thirty minutes later a small octopus was dragging the spool and bolt snap into its den. I was unable to get any decent photos due to the sandstorm so I checked out the rock with two Yellowfin fringeheads. They were obliging.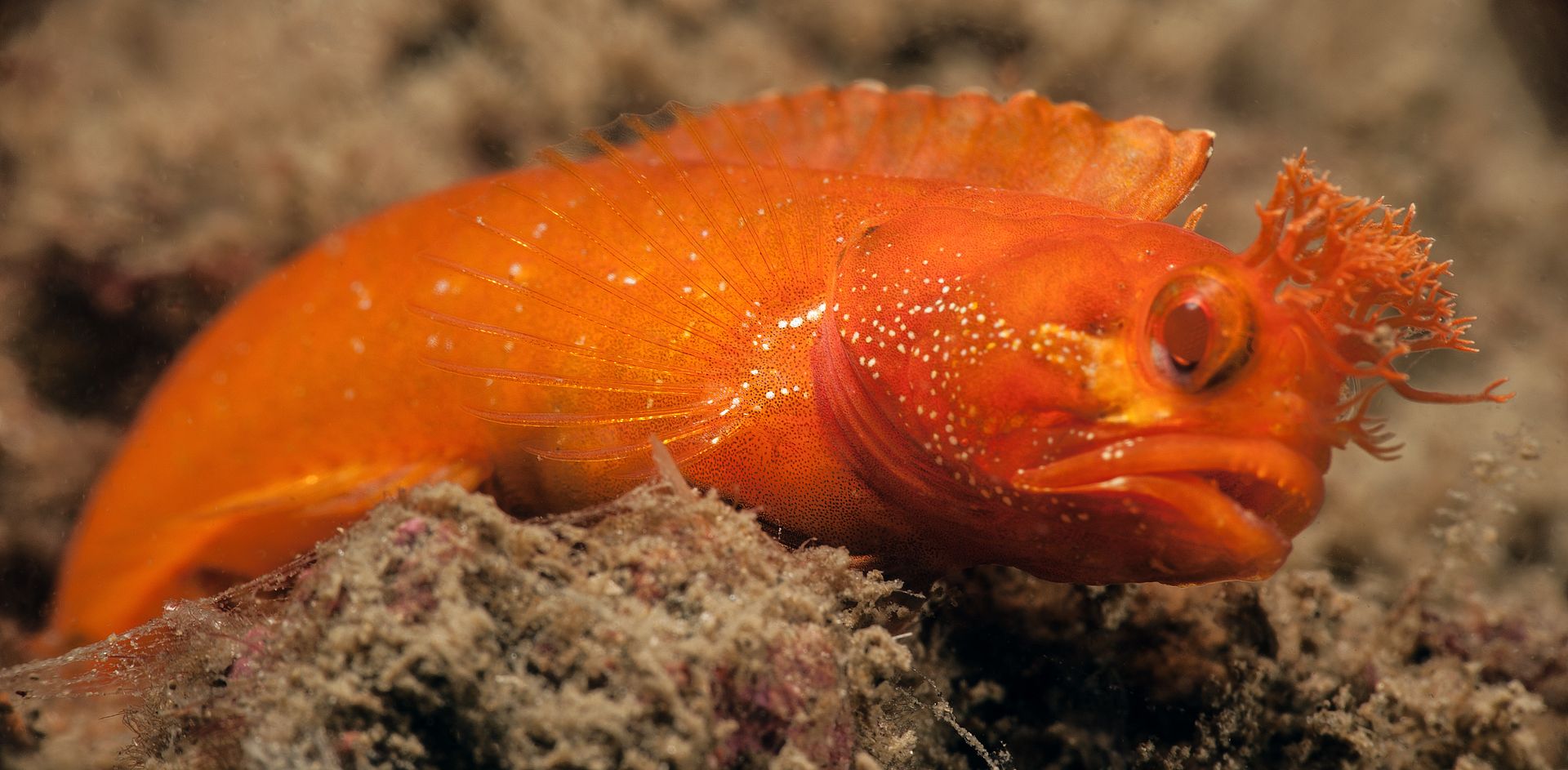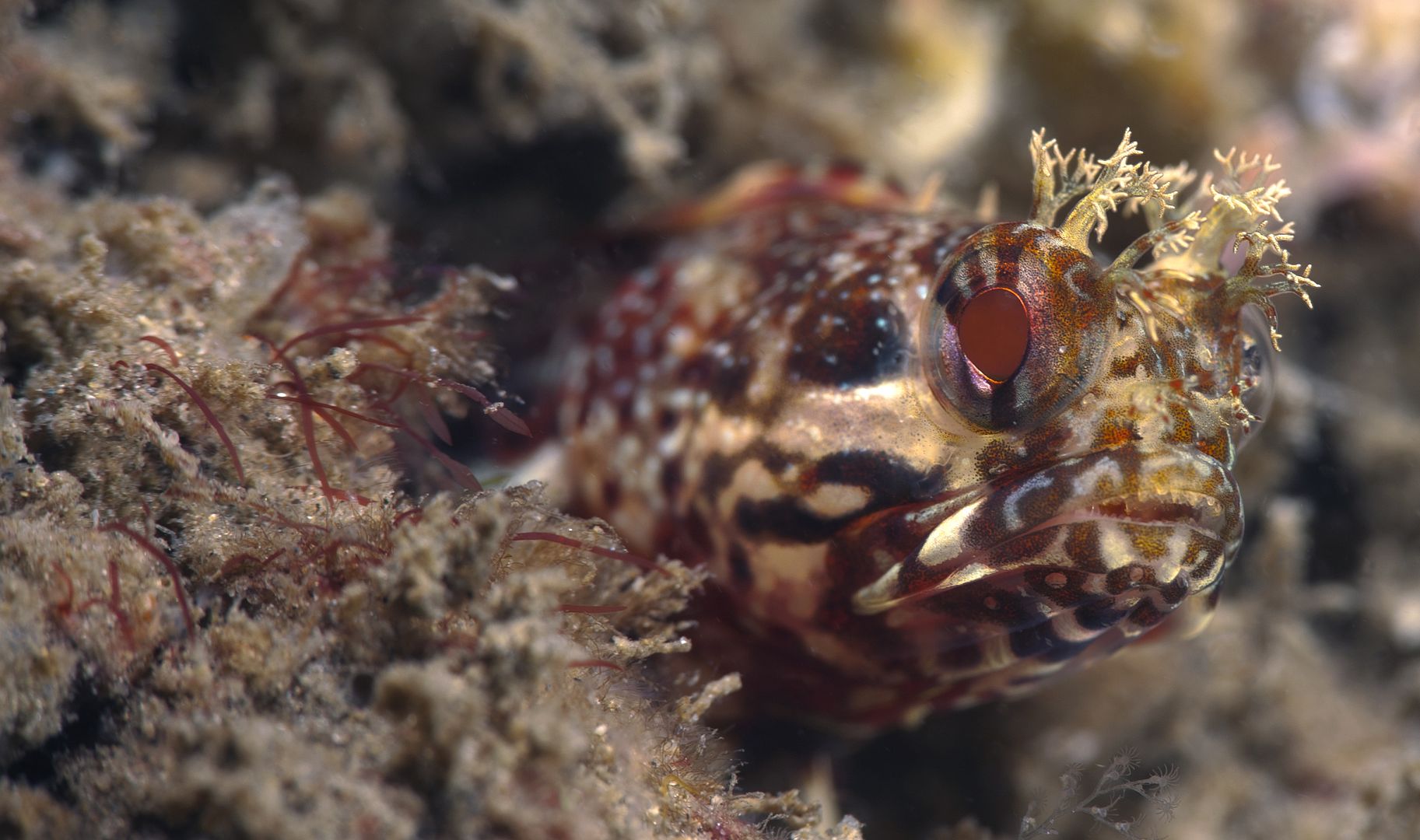 We hoped for better luck at Golf Ball Reef but found more of the same. I found more microscopic nudibranchs in the kelp but was unable to get anything in focus in the low vis. I took two shots of an abalone because he doesn't move very fast. The water was a warm 62° but the poor visibility left us hoping for better conditions next week. We seem to be saying that every week lately.