Posted by Max Bottomtime on January 01, 2015 at 21:11:46:

2014 was one of my worst years as far as diving goes. I made less than one hundred dives for the first time in more than a decade due to poor conditions. We had great visibility last week but it came with a ripping current. This year began on a much brighter note.

Shutterbug Merry wanted to dive Rocky Point again to shoot Christmas Tree worms. I decided to go with wide angle to show what the reefs look like. Visibility was better than thirty feet with no current this time. The rockfish that filled the cracks last week were nowhere to be found. Lobsters and Sheephead were the dominate bunch today.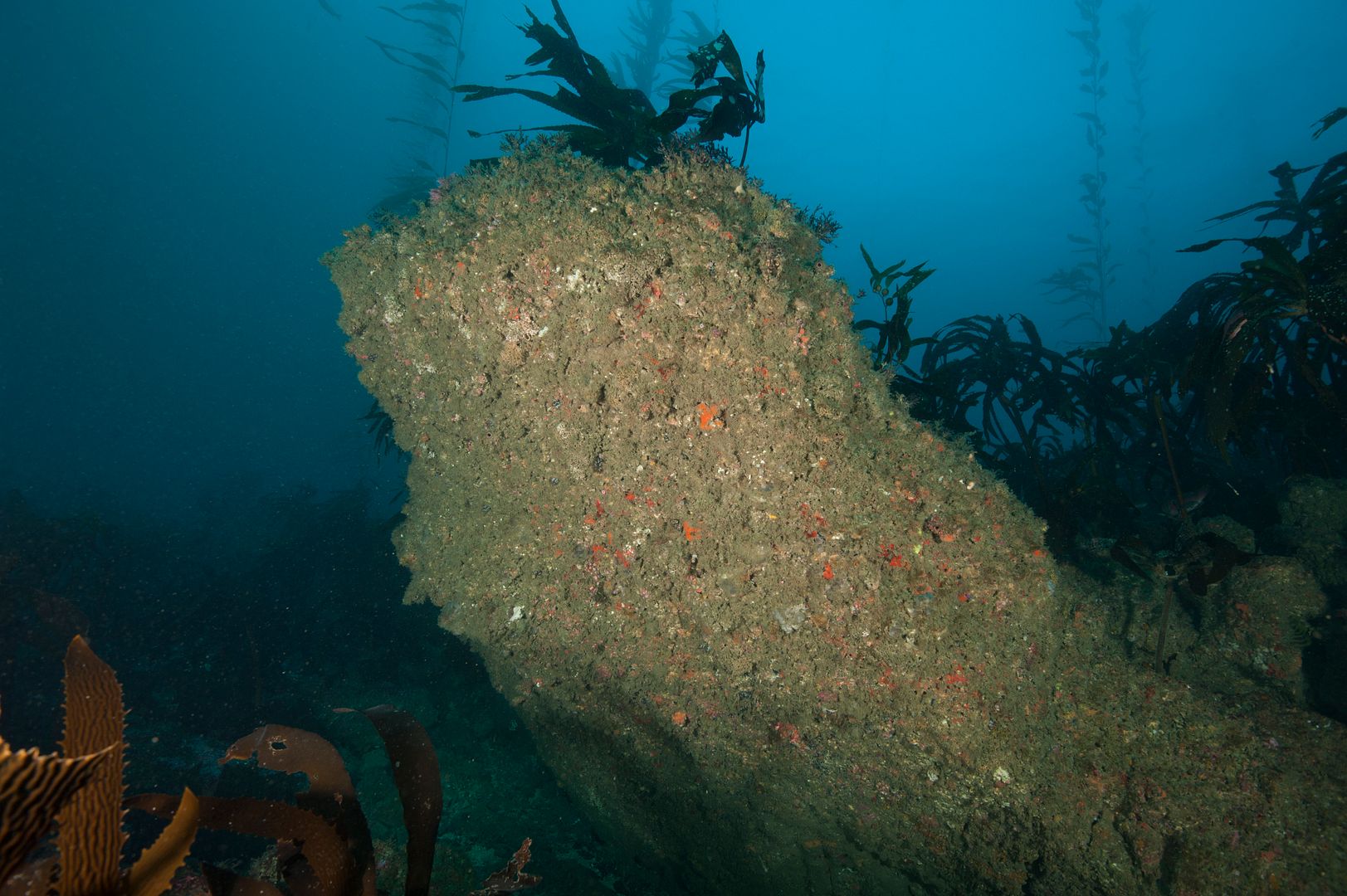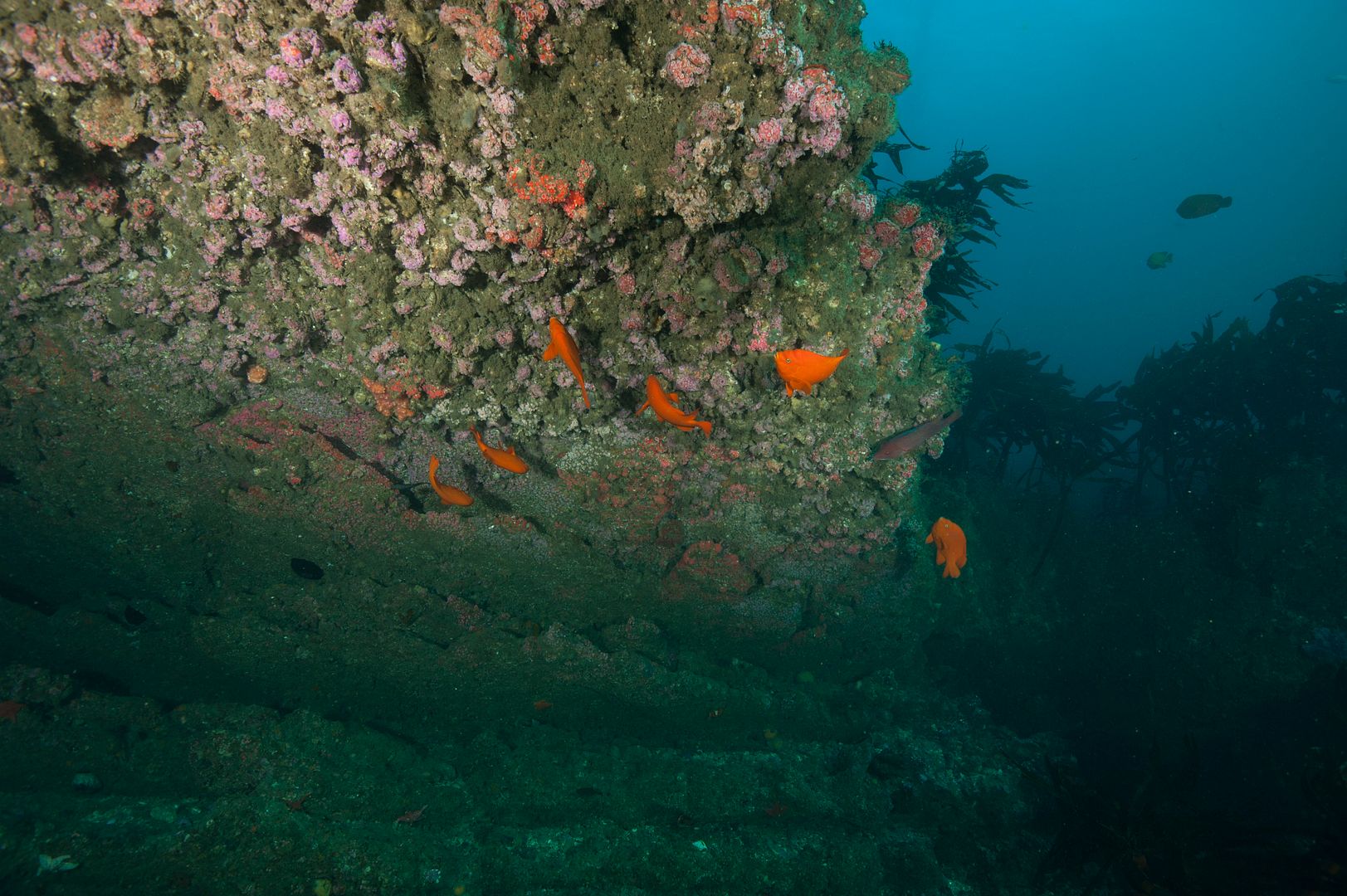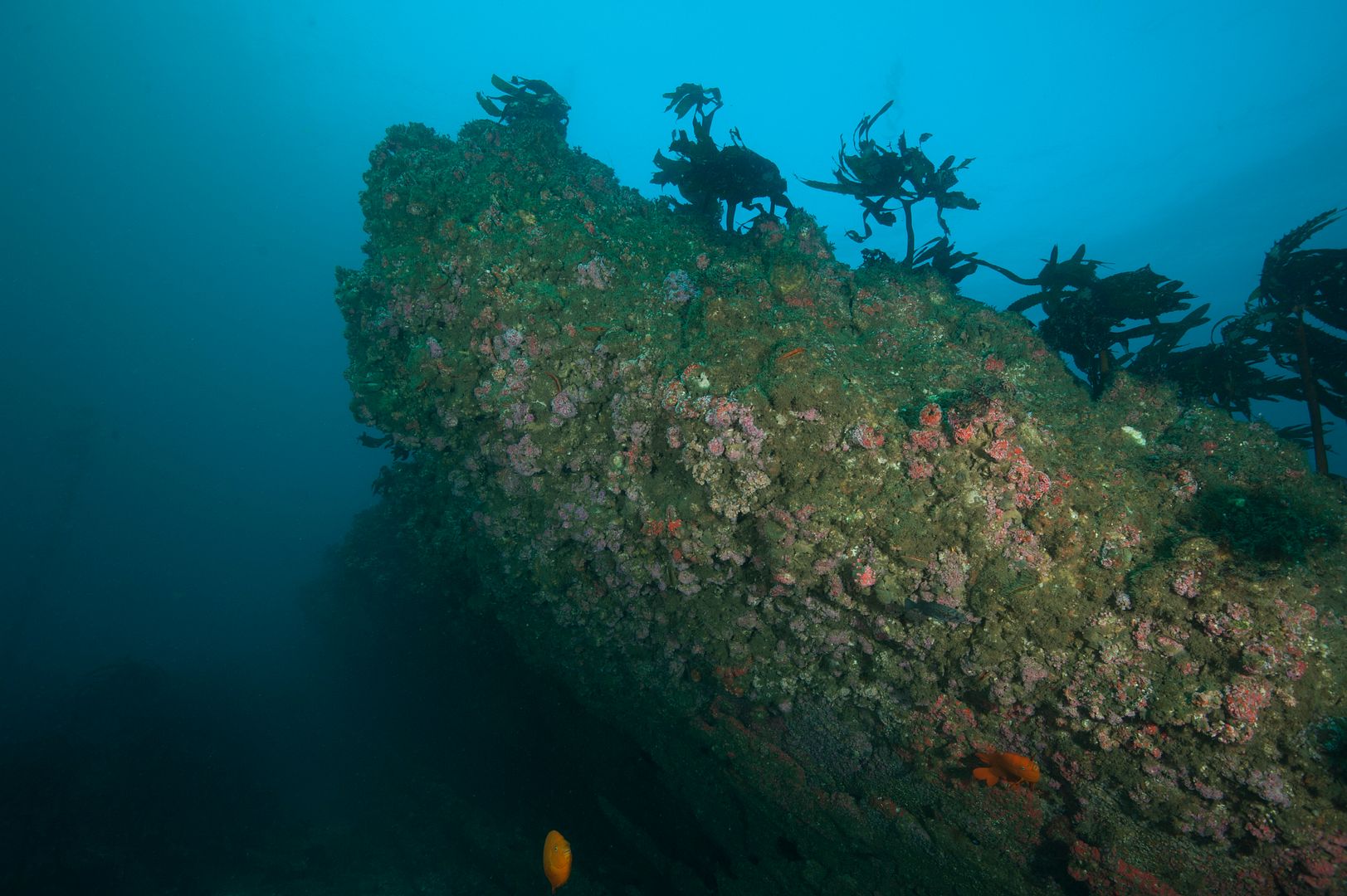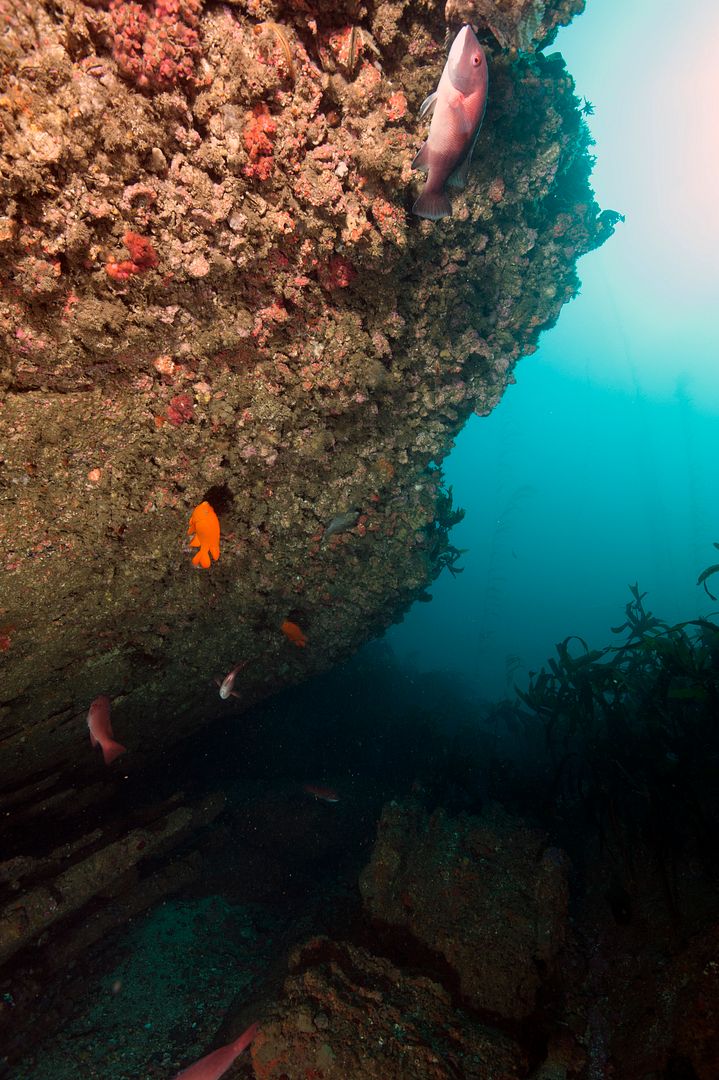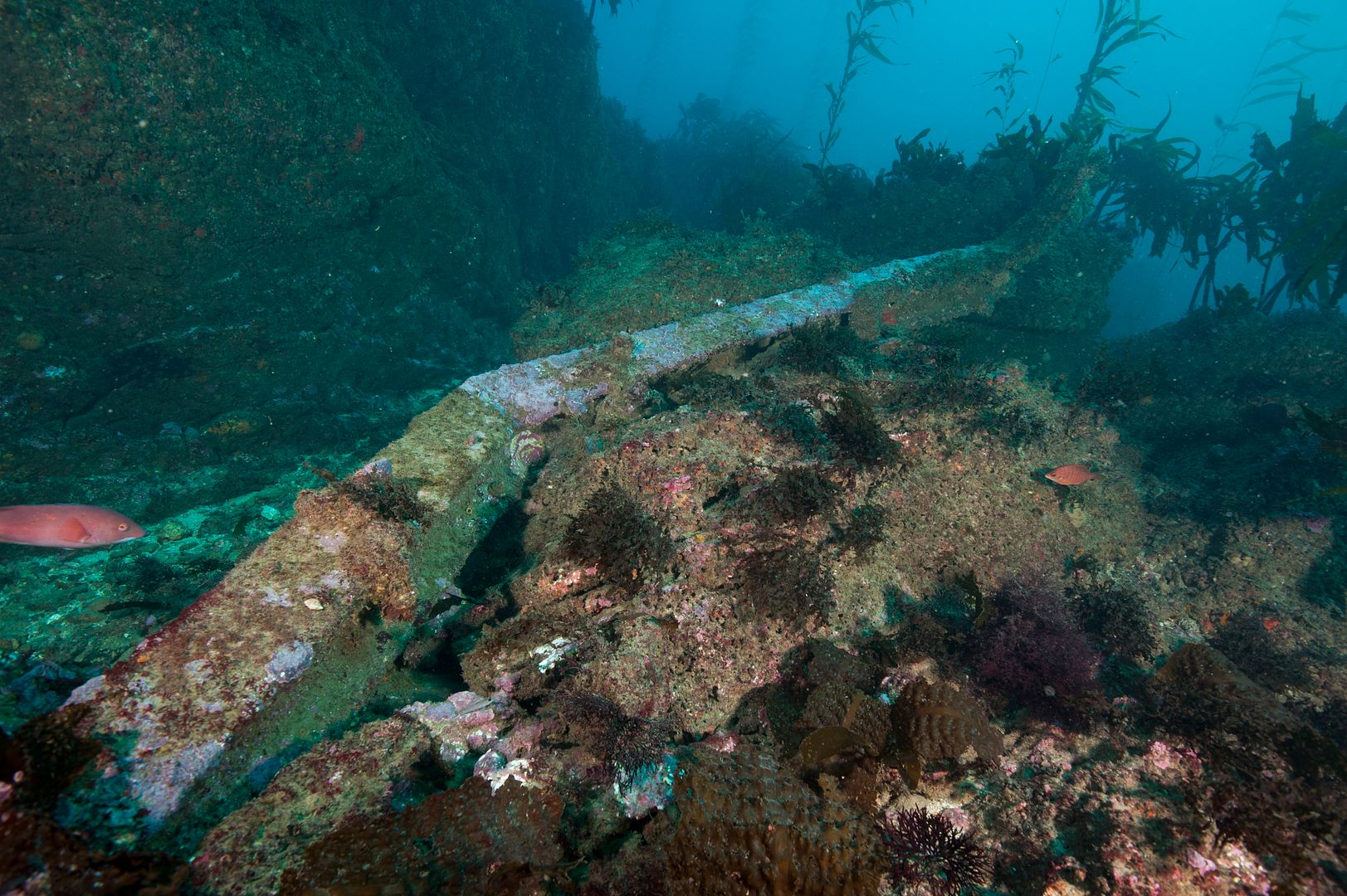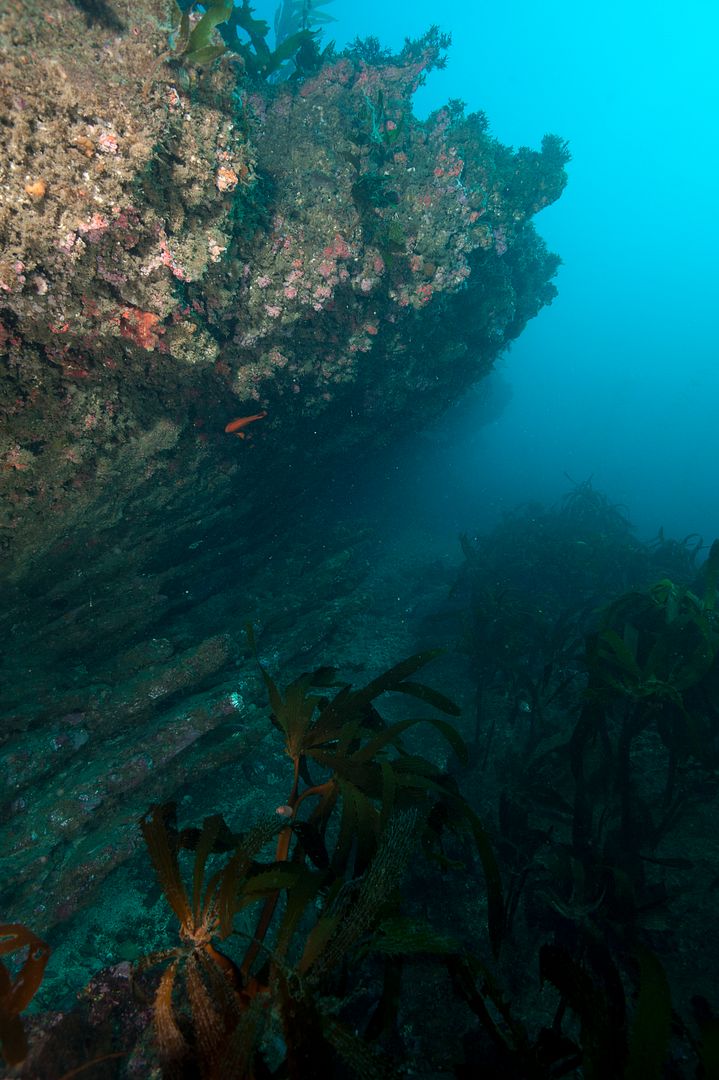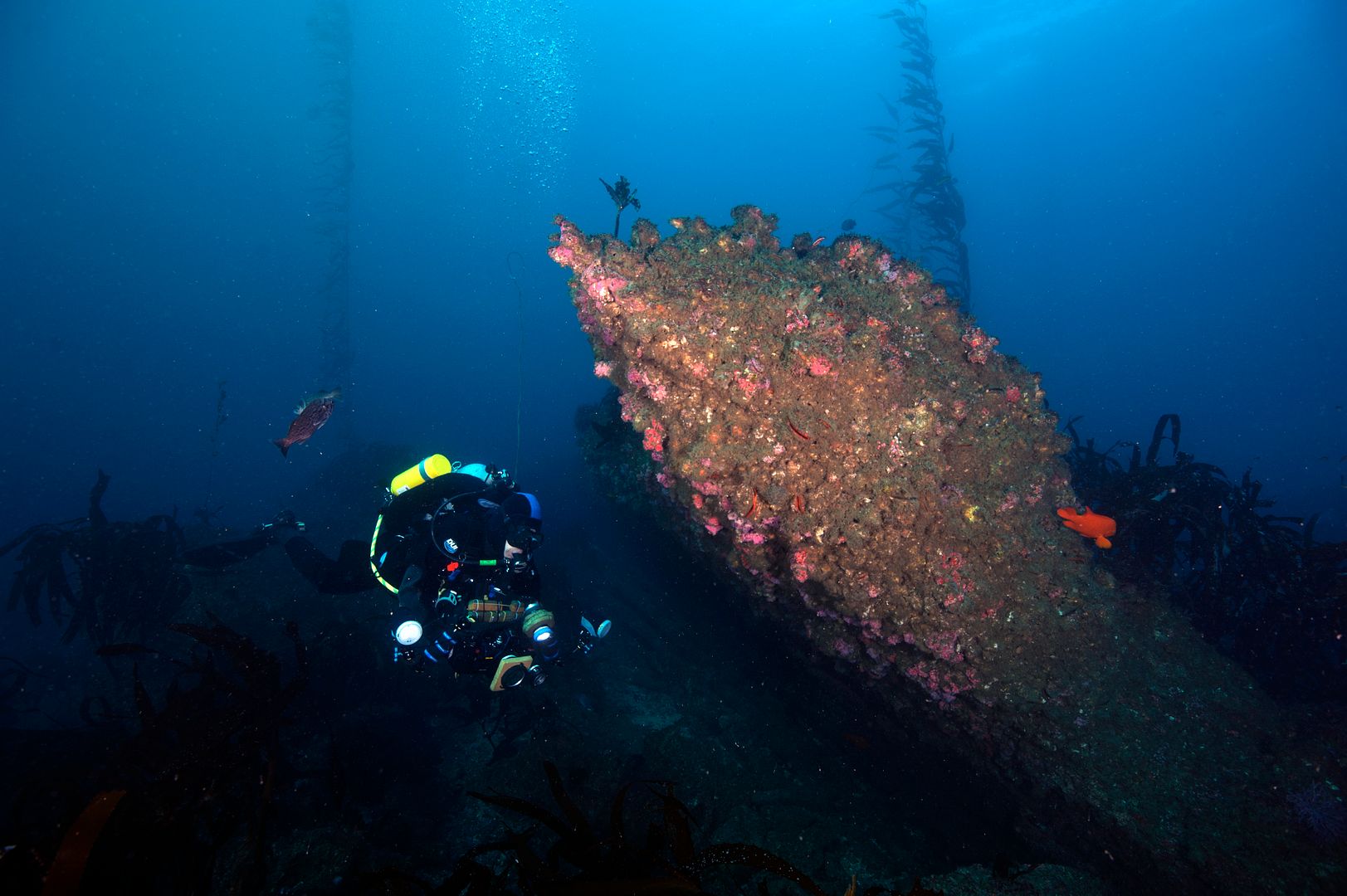 After watching a pod of Pacific White-sided dolphin we slip over to Golf Ball Reef for some macro work. Visibility was great here as well.