Posted by Max Bottomtime on January 25, 2015 at 18:05:37:

It was too rough to dive yesterday so we waited for better conditions this morning. We arrived at Golf Ball Reef to find green water with cloudy surface visibility. The bottom was worse. Two feet vis and surge forced Merry to abort the dive after six minutes. I stuck it out for seventy minutes but came away with only two photos.

After surfacing, washing gear and changing clothes the visibility began to improve. Merry decided to finish her tank while I had lunch. While cleaning the deck I spied a floating strand of kelp with some bryozoan on a few of the fronds. I found several nice looking nudibranchs and hoped Merry would surface soon so she could photograph my find.

I finally got tired of waiting and put my freshly scrubbed gear back on. I got just enough images to salvage what would have been a lousy dive.

Eubranchus rustyus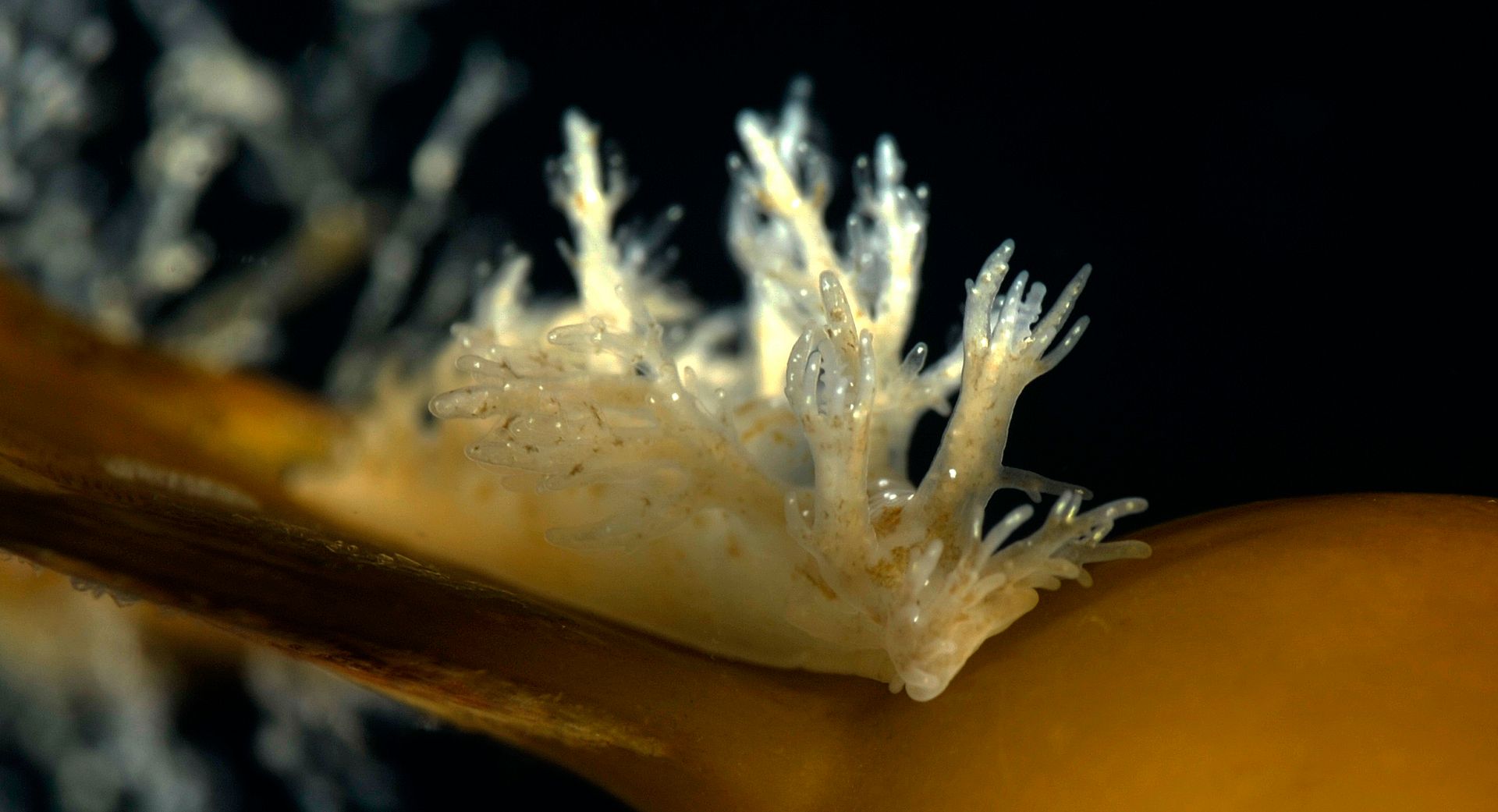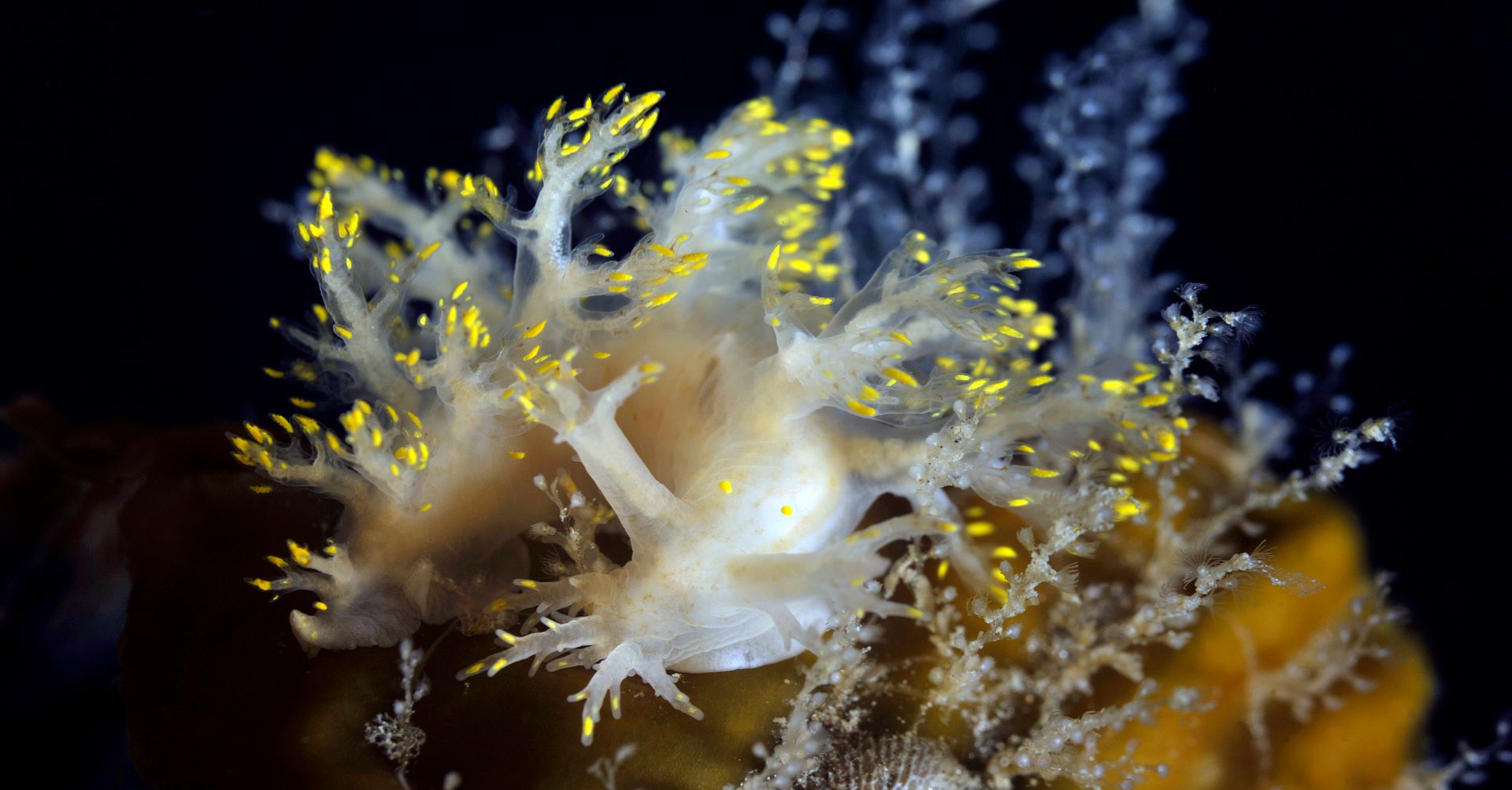 Dendronotus venustus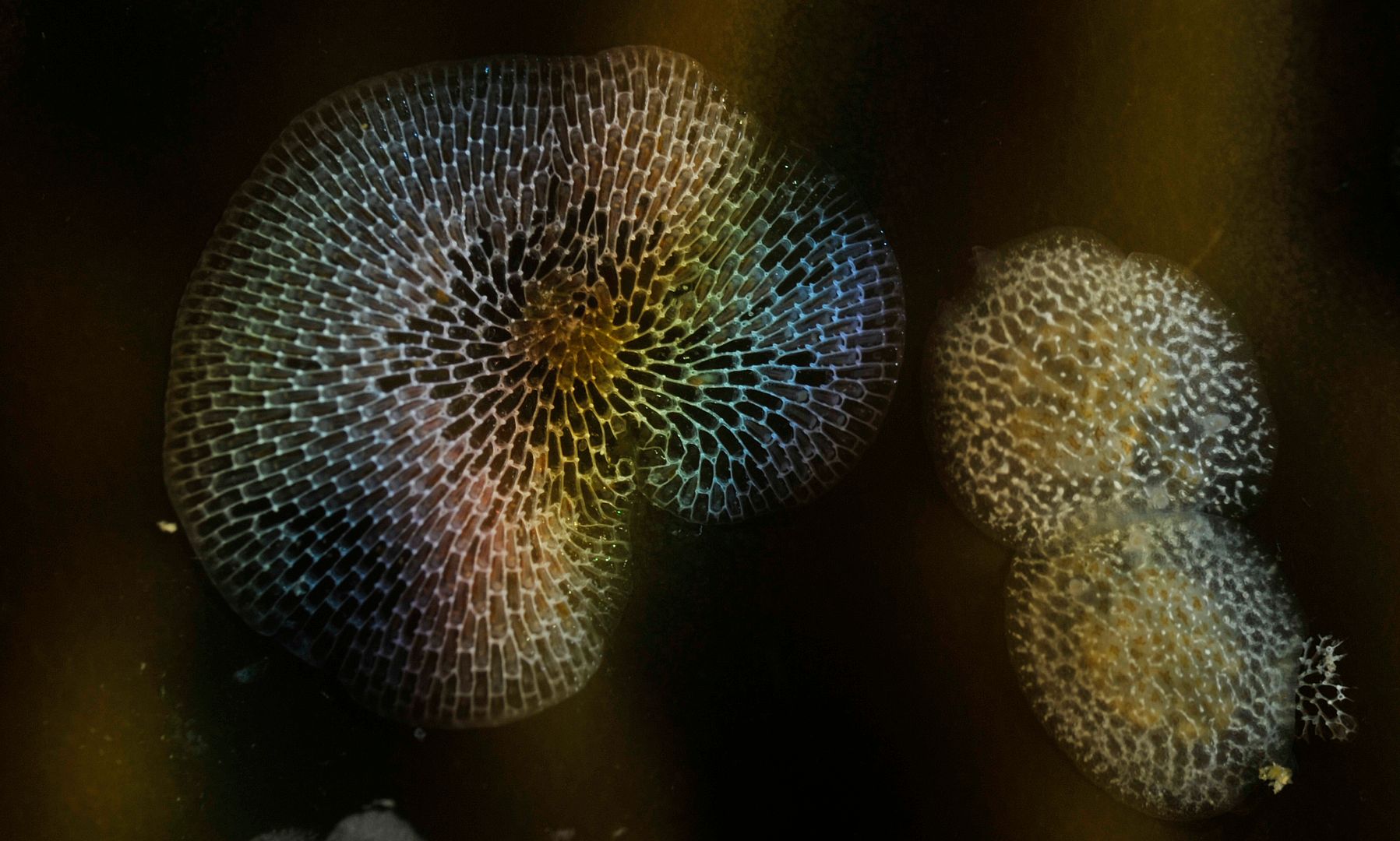 Corambe pacifica

While I was waiting for Merry I watched a flotilla of boats checking out the Humpback whales that have been hanging around Redondo Beach for the past couple of weeks. Once Merry was back onboard we motored over to see the whales. Before we could turn our cameras on one of the whales breached almost completely out of the water next to some paddleboarders. We watched as the whales tail-slapped the surface and inverted their flukes high out of the water. It was as if they were showing off for us.