Posted by Max Bottomtime on March 14, 2015 at 18:49:50:

The only waves on our beaches today were from the rising heat. A flat ocean and sunny sky tempted us to get out early today. We skidded over to the Garden Spot to try our luck again. I have better luck with the Lottery. Green water filled the water column all the way to the sand. In spite of the five feet visibility we found a few interesting subjects.

Clumps of Bugula are filled with Polycera atra eggs. I found one cluster filled with Doto amyra. Perhaps due to the poor visibility my photos look like they were shot through wax paper.

We met up with Scott and Margaret Webb at Marineland and insisted they dive with us at the Underwater Arch to look for Trapania velox. Visibility was much better here but a little surge and fin kicks easily took care of that. I was able to find a mating pair of Trapanias and the usual fringeheads but not much else.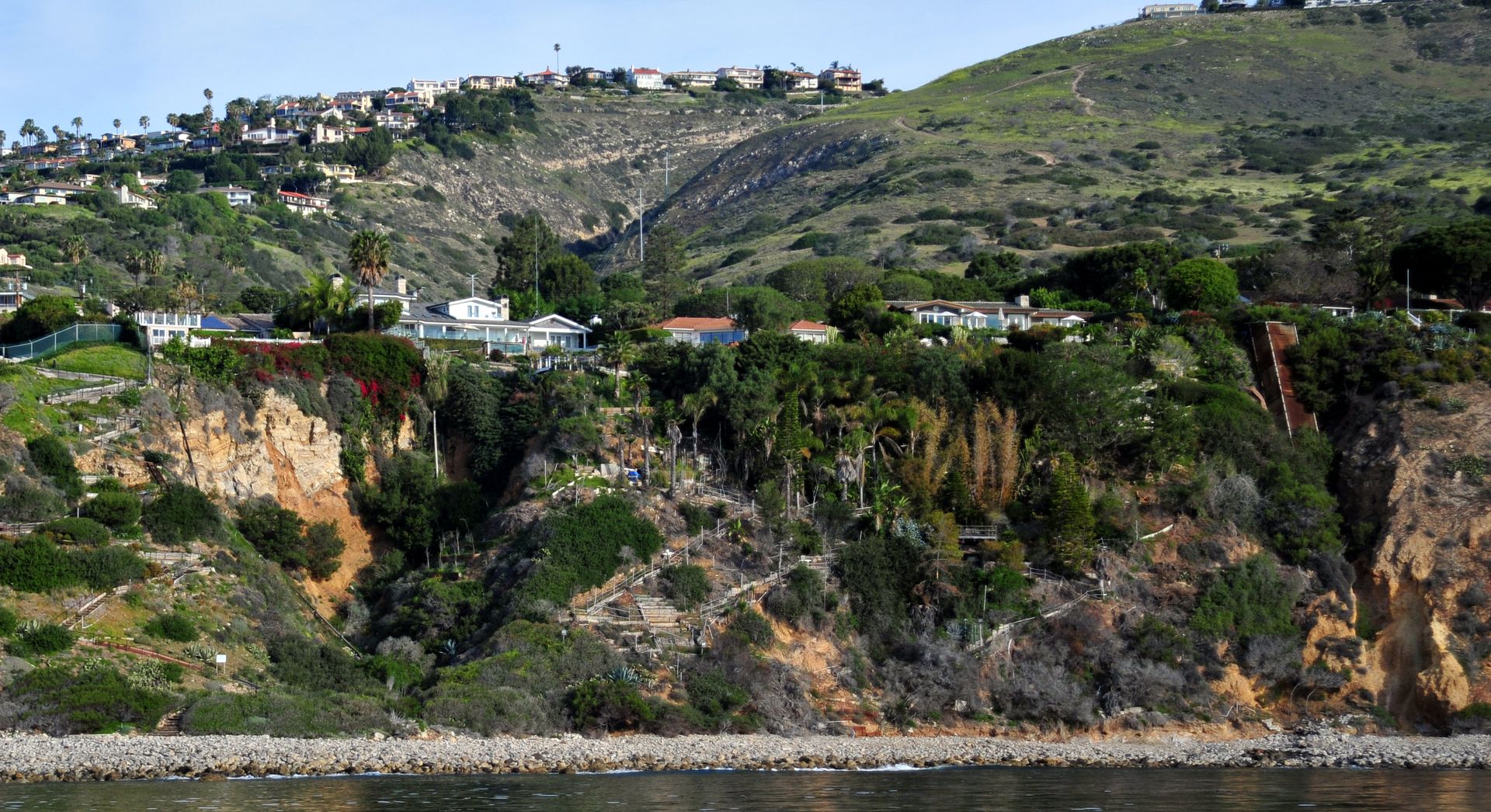 Garden Spot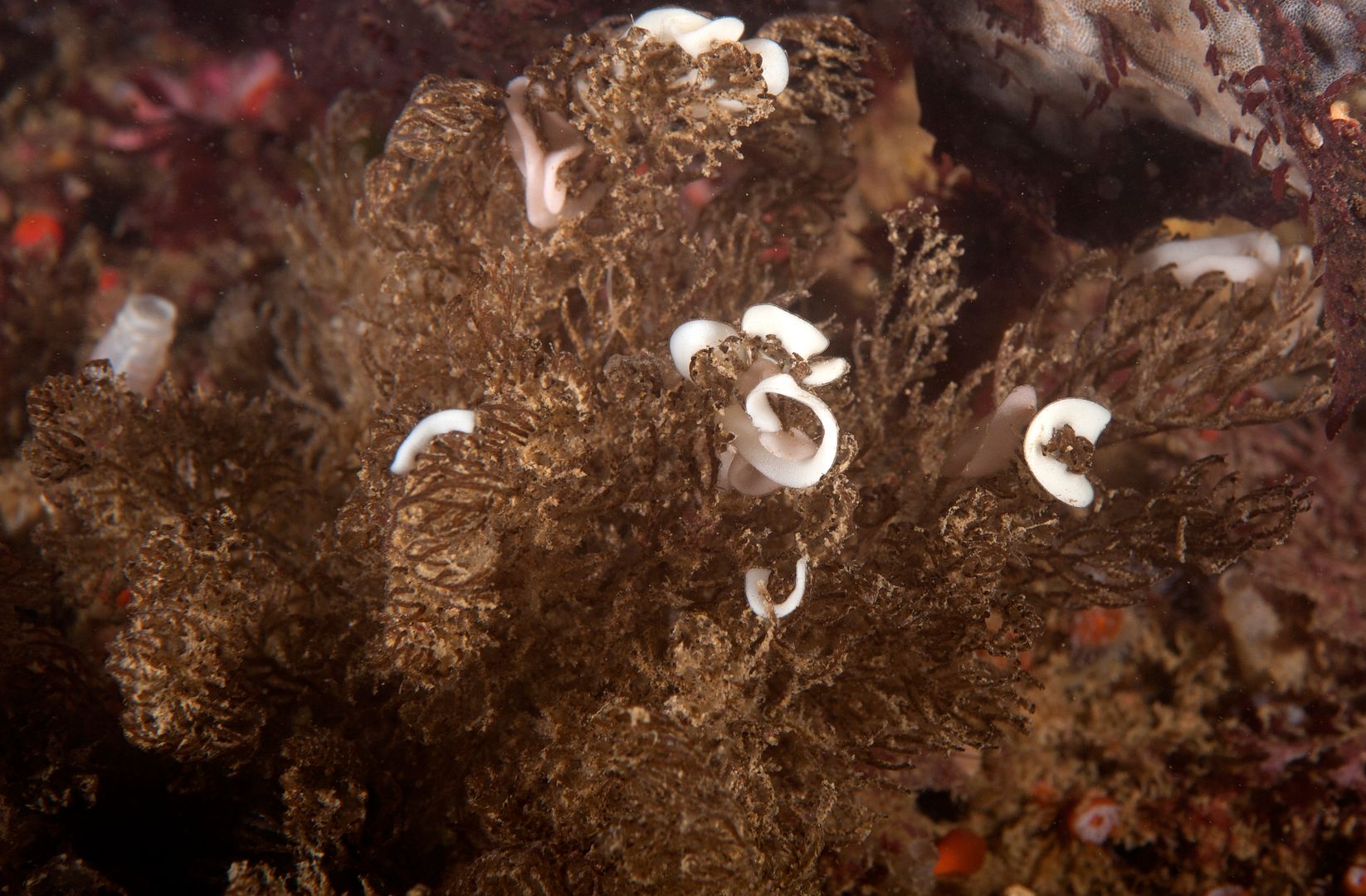 Bugula with eggs

Polycera atra

Doto amyra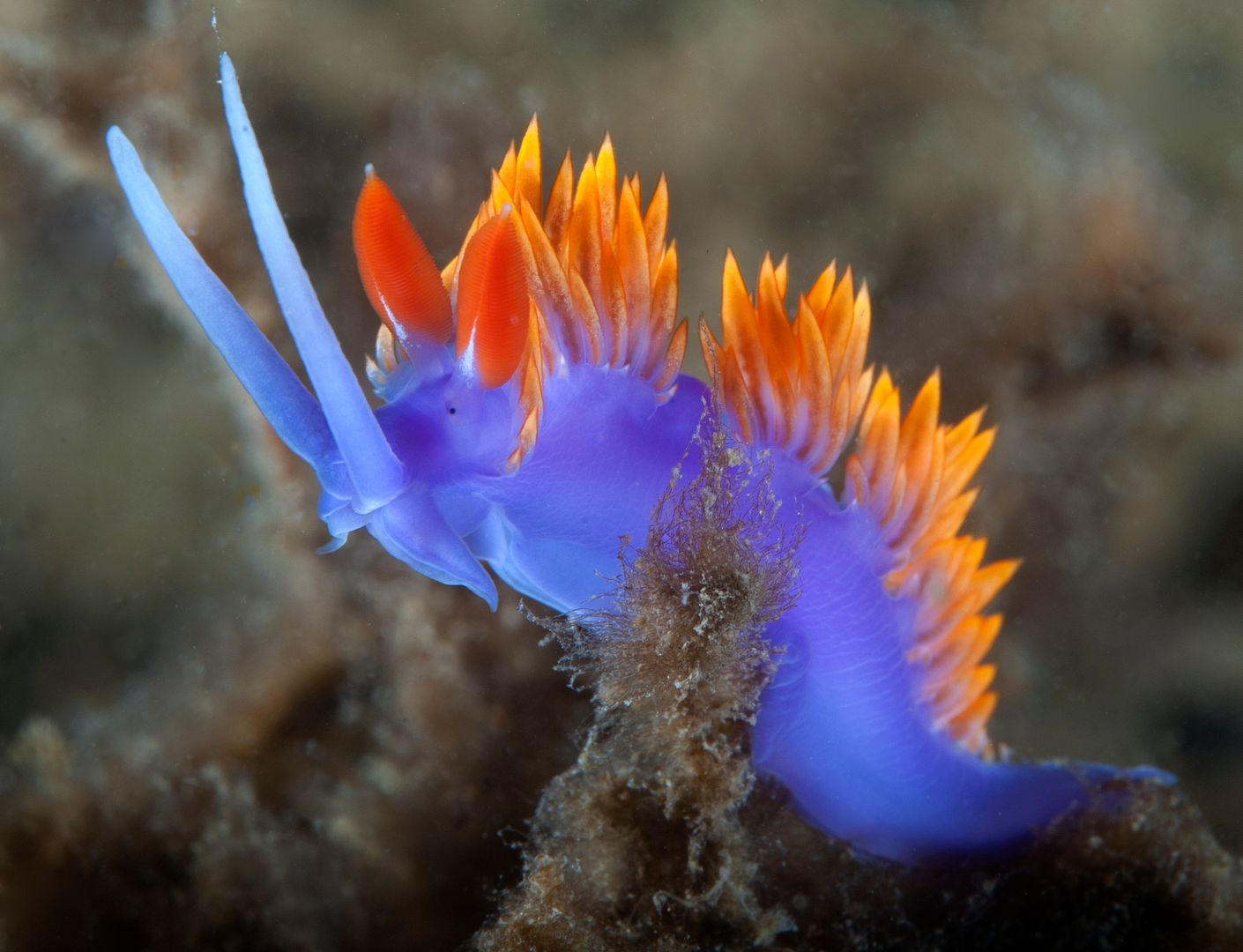 Obligatory Spanish Shawl shot

Austraeolis stearnsi

Scott Webb at Marineland

Margaret crying like a little girl because her new camera rig is so heavy.

Scott to the rescue

All better now.
(Just kidding Maggie)
[IMG]http://i1179.photobucket.com/albums/x384/MaxBottomtime/Neptune%20Cove/Neptune%20Arch%202_zpsjniekgnf.jpg[/IMG]
[IMG]http://i1179.photobucket.com/albums/x384/MaxBottomtime/Neptune%20Cove/Neptune%20Arch%201_zpsmsmurhrb.jpg[/IMG]
Trapania velox laying eggs
[IMG]http://i1179.photobucket.com/albums/x384/MaxBottomtime/Neptune%20Cove/Neptune%20Arch%203_zpsww5xxs6t.jpg[/IMG]
[IMG]http://i1179.photobucket.com/albums/x384/MaxBottomtime/Neptune%20Cove/Neptune%20Arch%206_zpsy2fx0izo.jpg[/IMG]
[IMG]http://i1179.photobucket.com/albums/x384/MaxBottomtime/Neptune%20Cove/Neptune%20Arch%208_zpsoempmhnj.jpg[/IMG]
Making more eggs

Octocoral

Yellowfin fringeheads