Posted by Max Bottomtime on August 29, 2015 at 17:02:40:

We left King Harbor in search of the great visibility I found on Wednesday. We found several promising sites but the pounding swells kept us from trying our luck avoiding surge. After reaching Abalone Cove we turned around and didn't get in the water until we reached the barge, 3/4 mile from King Harbor.

Conditions had deteriorated quite a bit in the past few days but we found enough subjects to keep us firing away.

Octopus nests were everywhere. Kevin found five on top of the barge.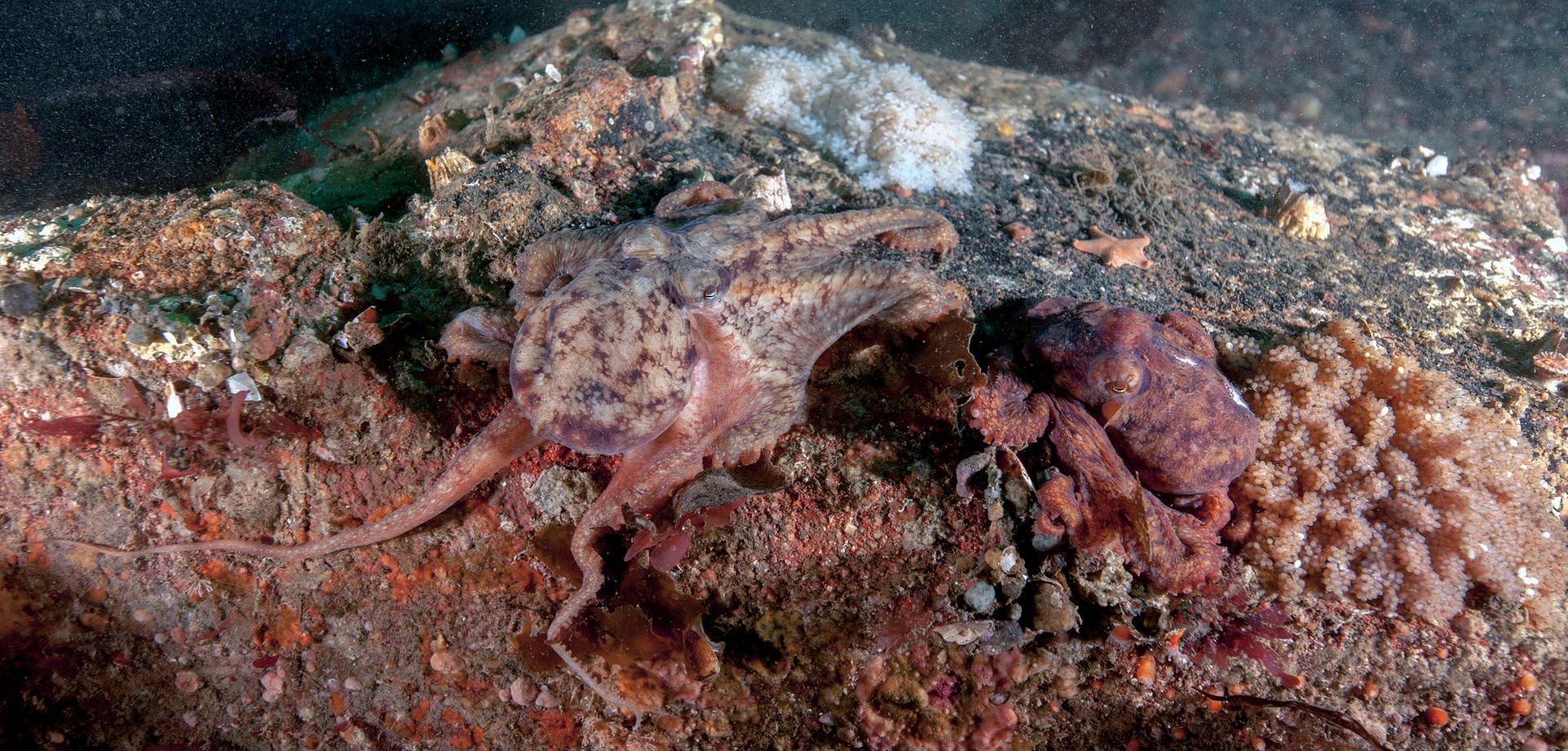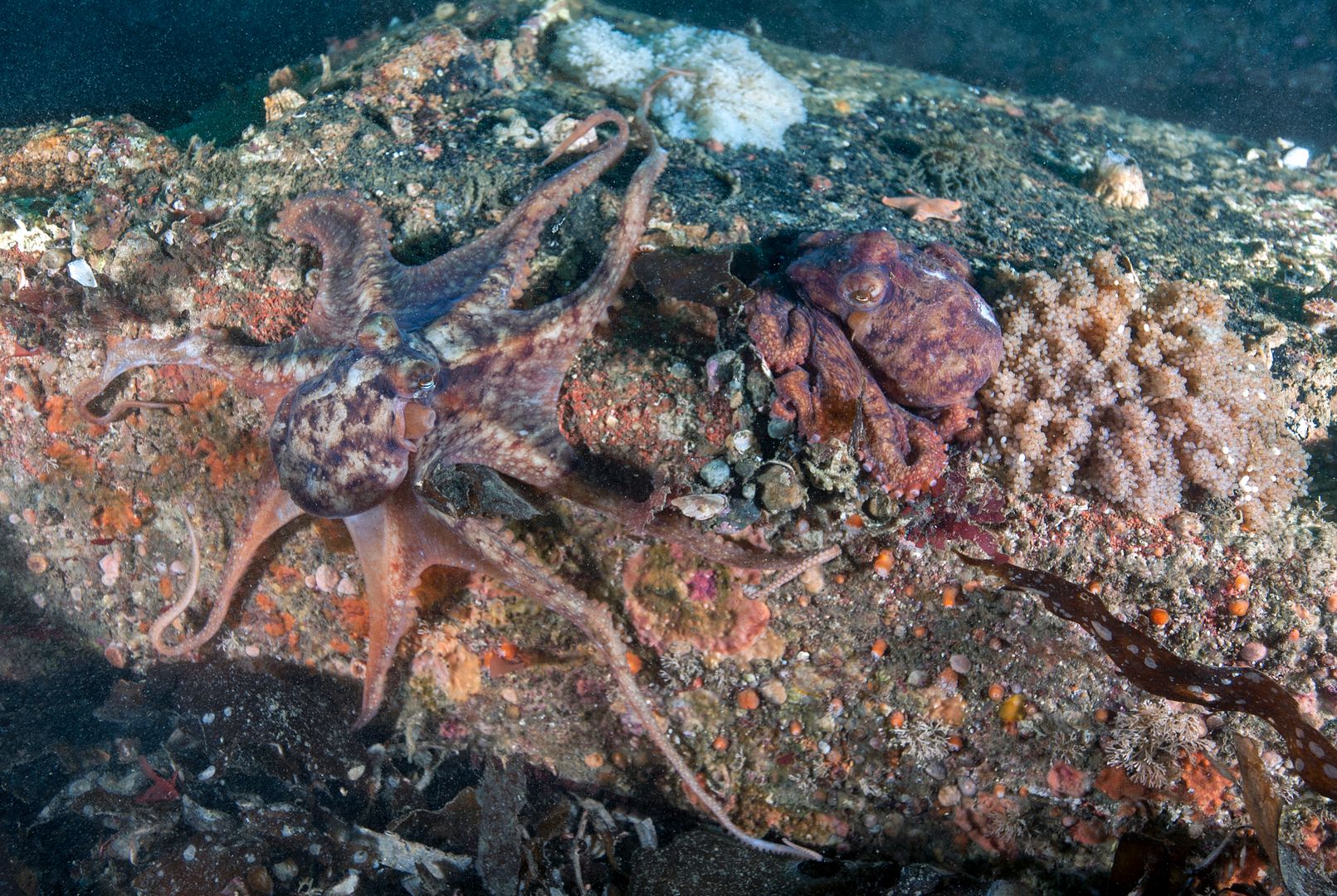 Somewhere behind that contraption is Kevin Lee.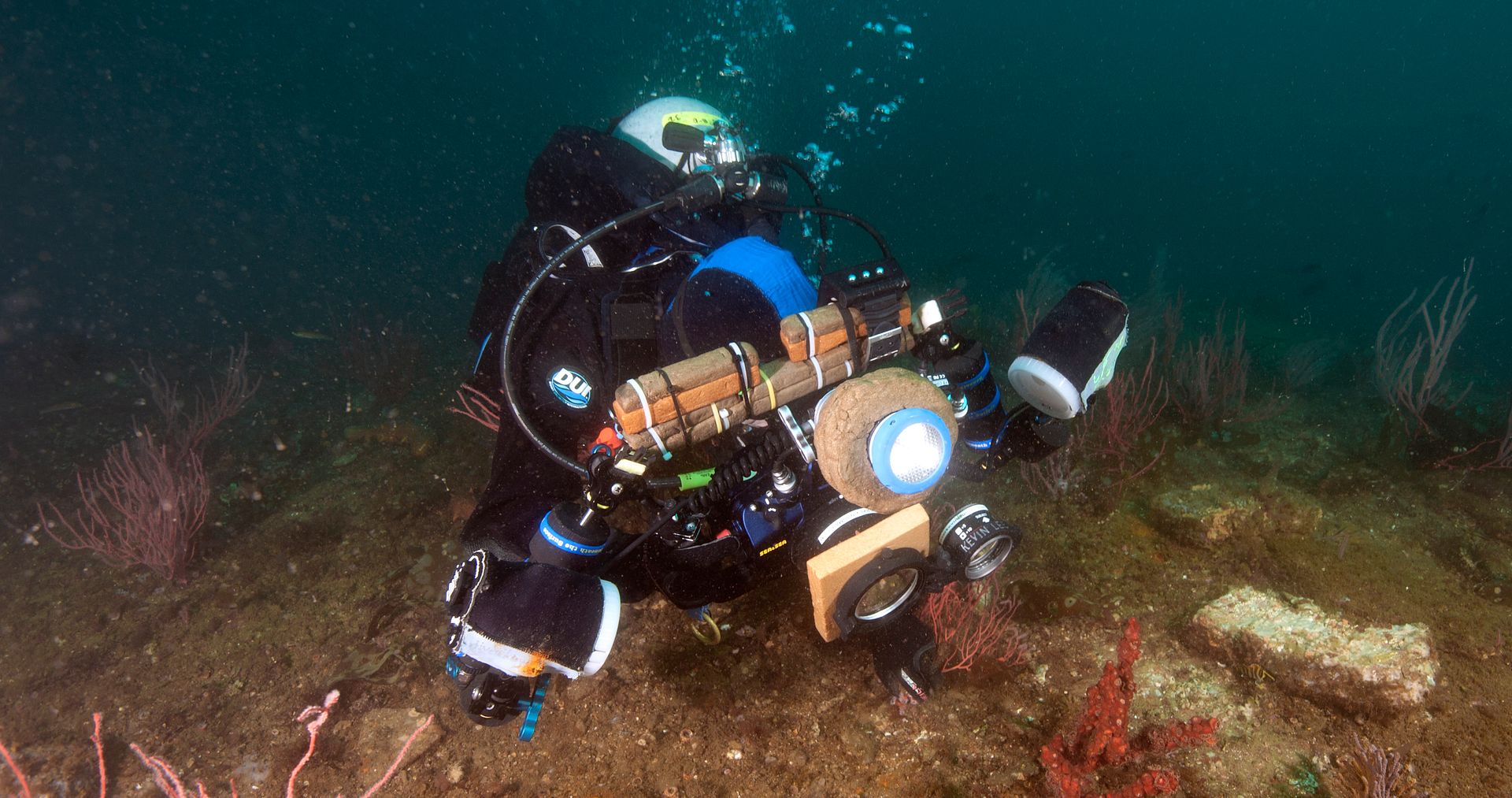 Dive N Surf instructor Tony Toniolo lost this weight pocket a long time ago

The Man in the Little Boat

Cabezon and Blacksmiths

The barge will probably be a small pile of rust in a couple of years

Merry Passage enjoys safety stops in clear water. No jellies were seen. :(