Posted by Max Bottomtime on June 11, 2016 at 18:44:21:

Not a single Thordisa rubescens was documented from Palos Verdes in twenty-seven years until Merry Passage found one two weeks ago. Yesterday she found another one laying eggs. Today I took Kevin Lee and we were later joined by six members of the Los Angeles Underwater Photographic Society aboard the Giant Stride in search of these rare nudibranchs.

Following Merry's directions I made a bee line for Thordisa Rock. To my pleasant surprise there were two of them on the rock tailing. There was also a second set of eggs. Three Thordisa rubescens in two weeks! I guess they are no longer rare.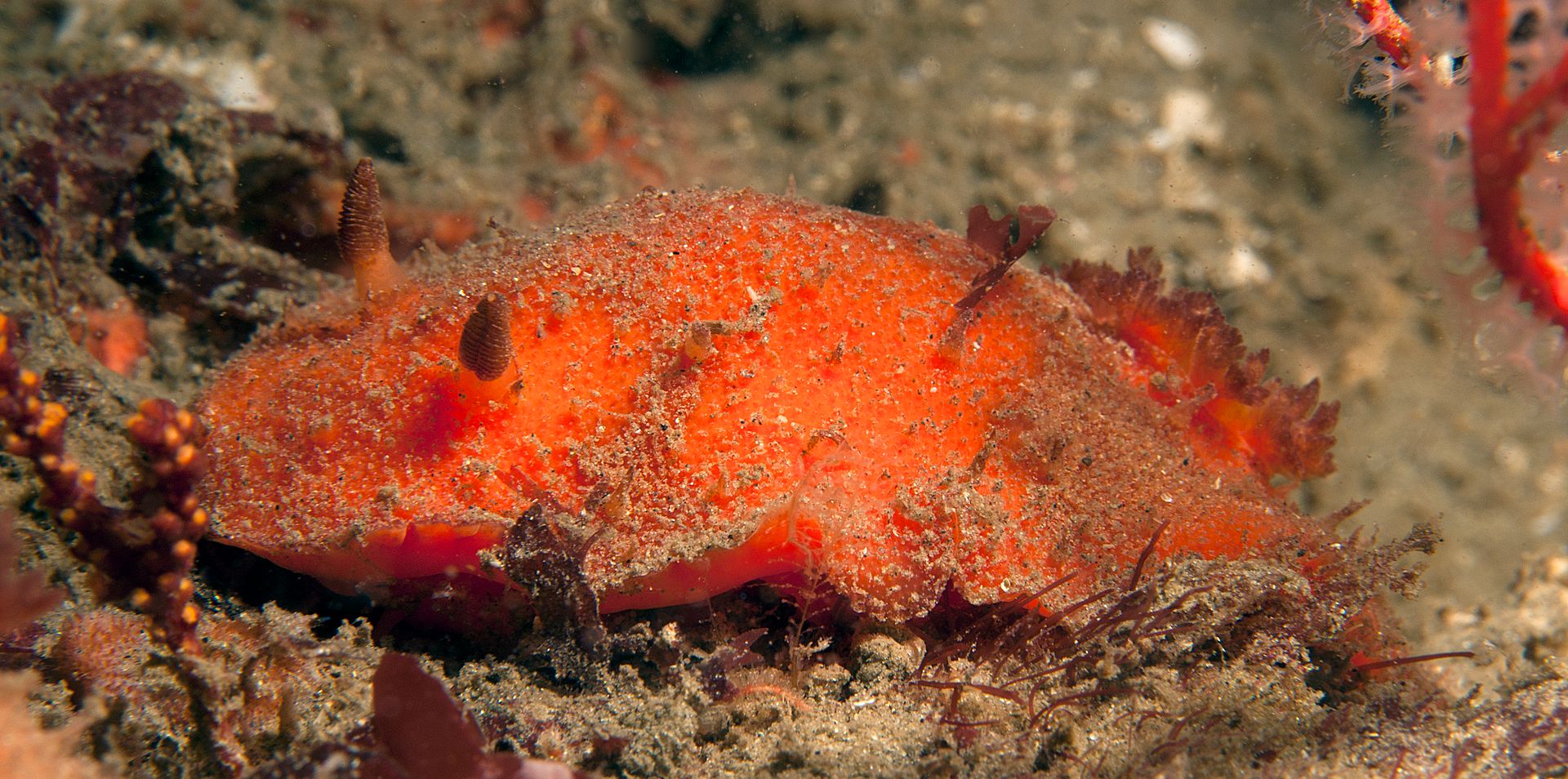 I was happy to spot this cryptic California scorpionfish before putting my hand near it.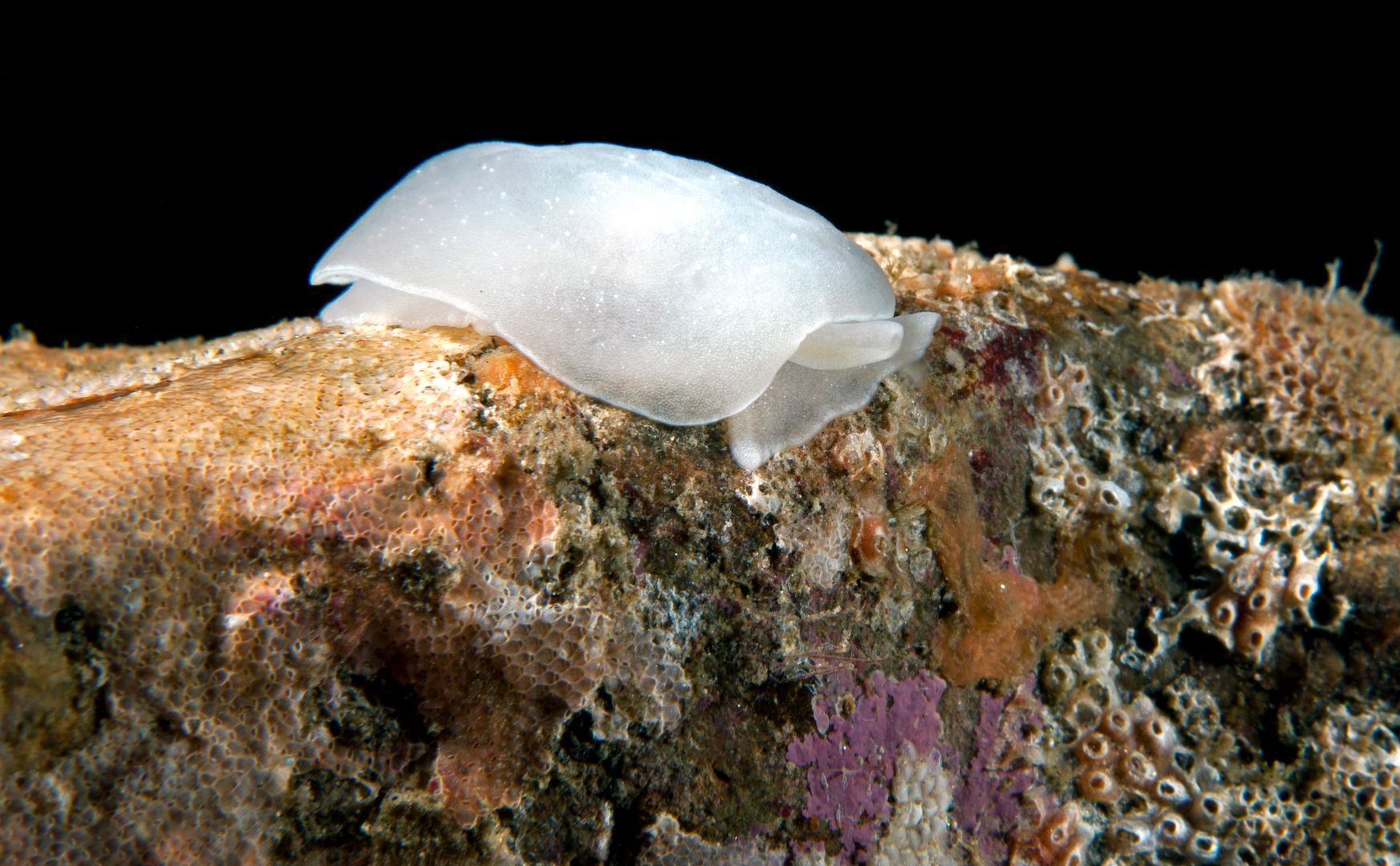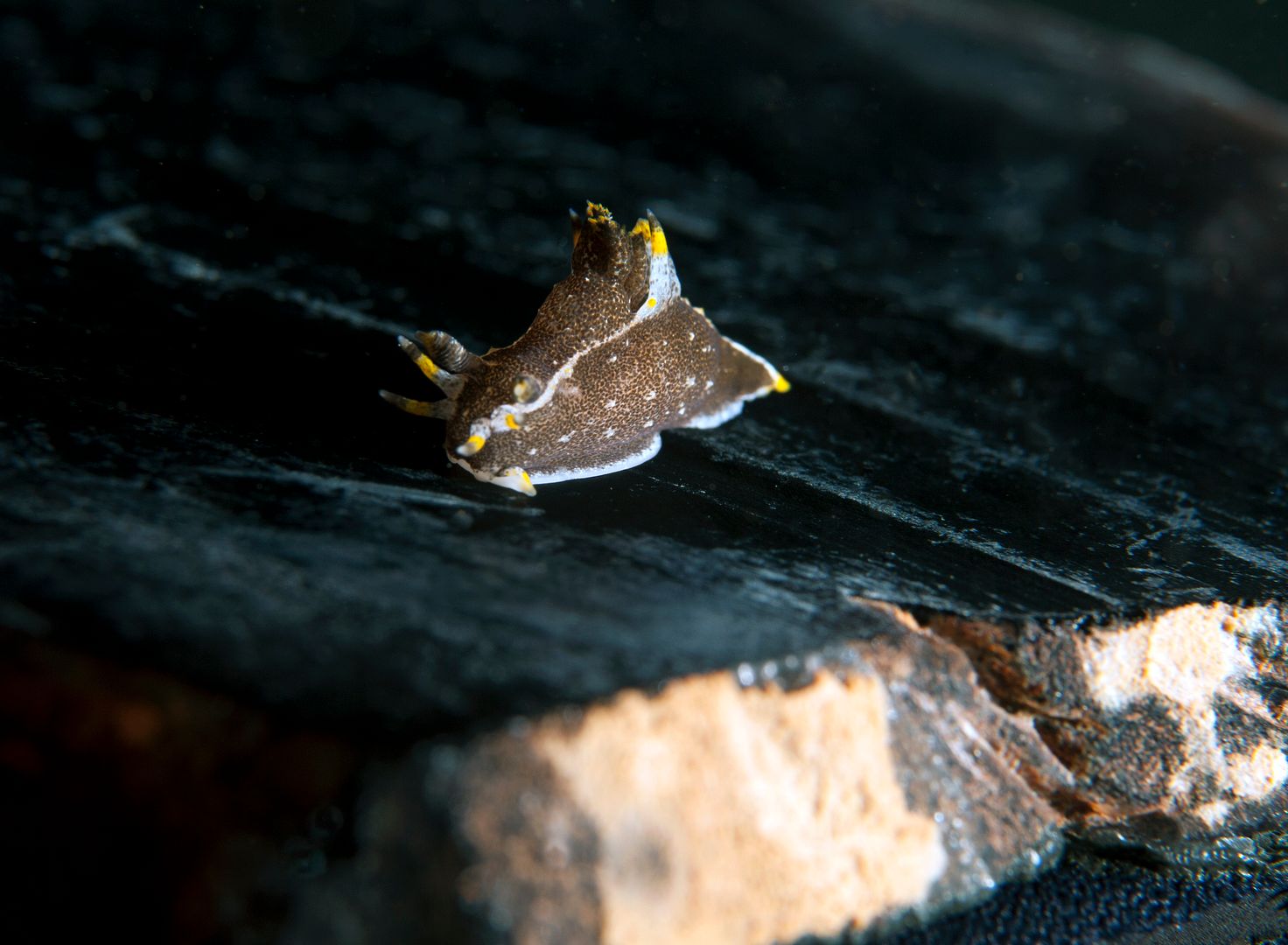 I thought this Polycera hedgpethi was small until I found the next one.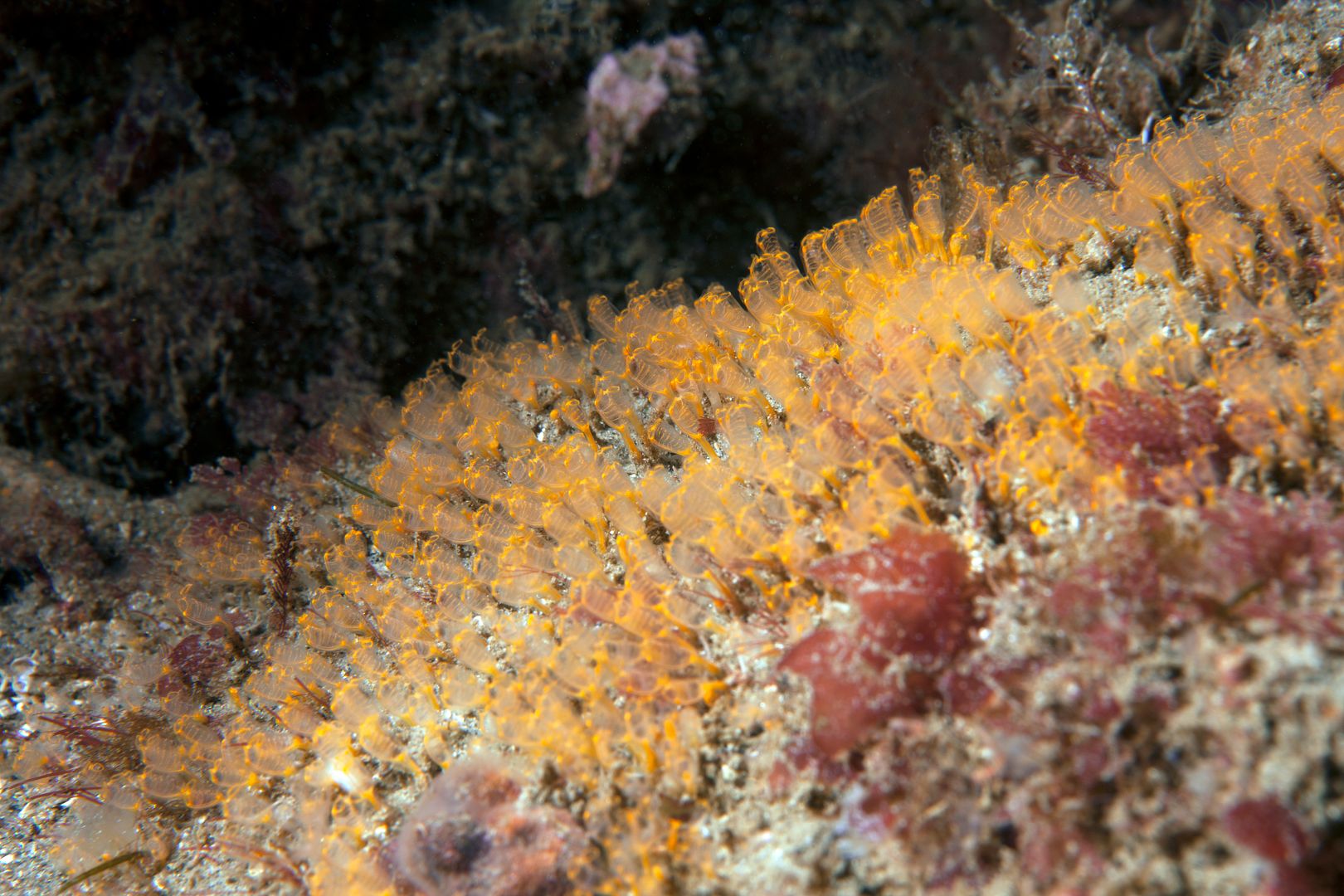 Field of Pycnoclavella stanleyi

Janolus barbarensis
I gave the little Santa Barbara janolus to Kevin who placed it on a stage made by Bill Van Antwerp. It gave me an artistic end for an exciting day.