Posted by Max Bottomtime on September 19, 2016 at 19:09:38:

In Reply to: Double Wide posted by Max Bottomtime on September 18, 2016 at 20:53:49:

I've been working overtime every day including Saturday, so I was too drained to work on photos last night. Here's a few more from Kevin's Reef.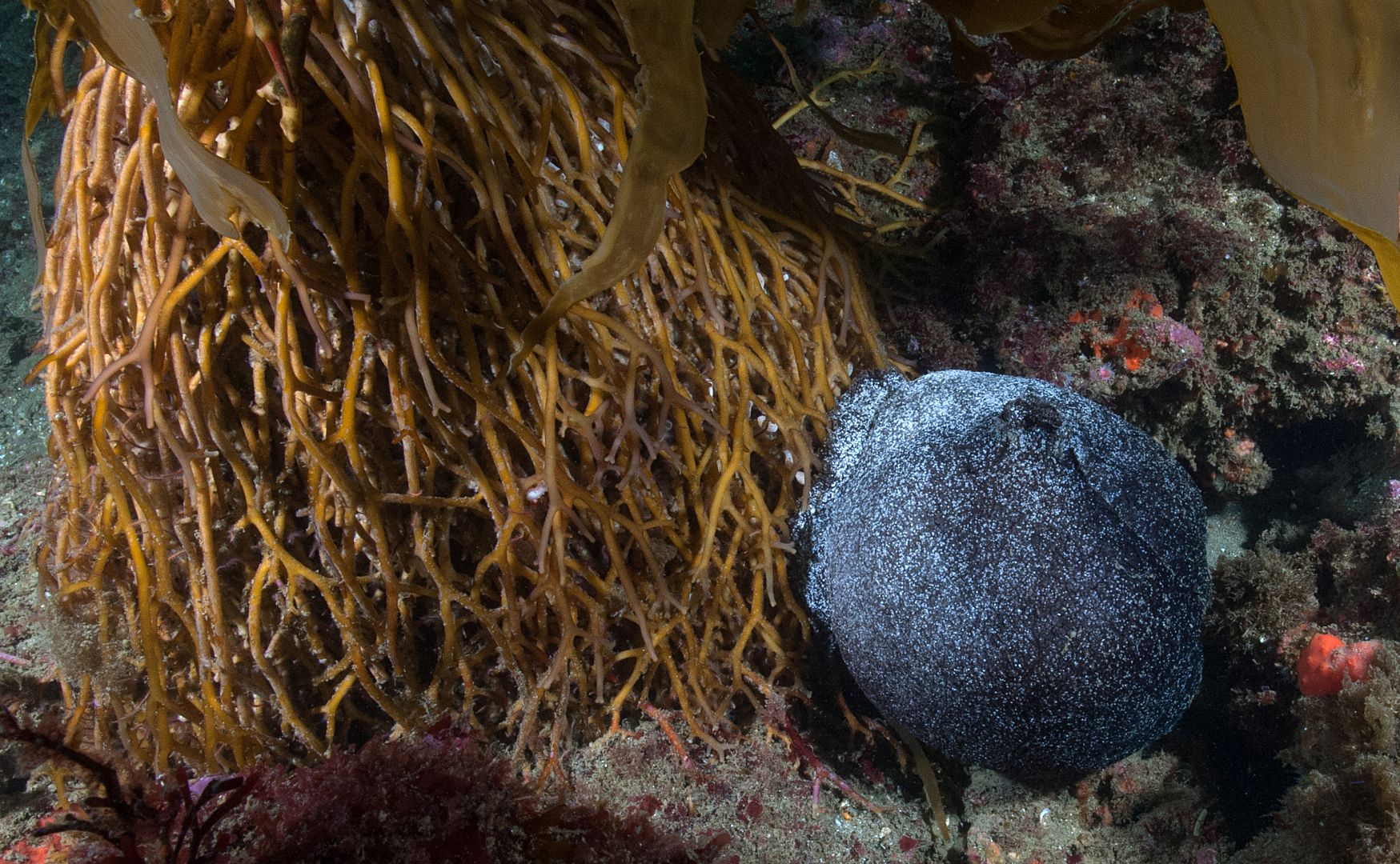 Black sea hare doing its impression of a powder sugar coated volleyball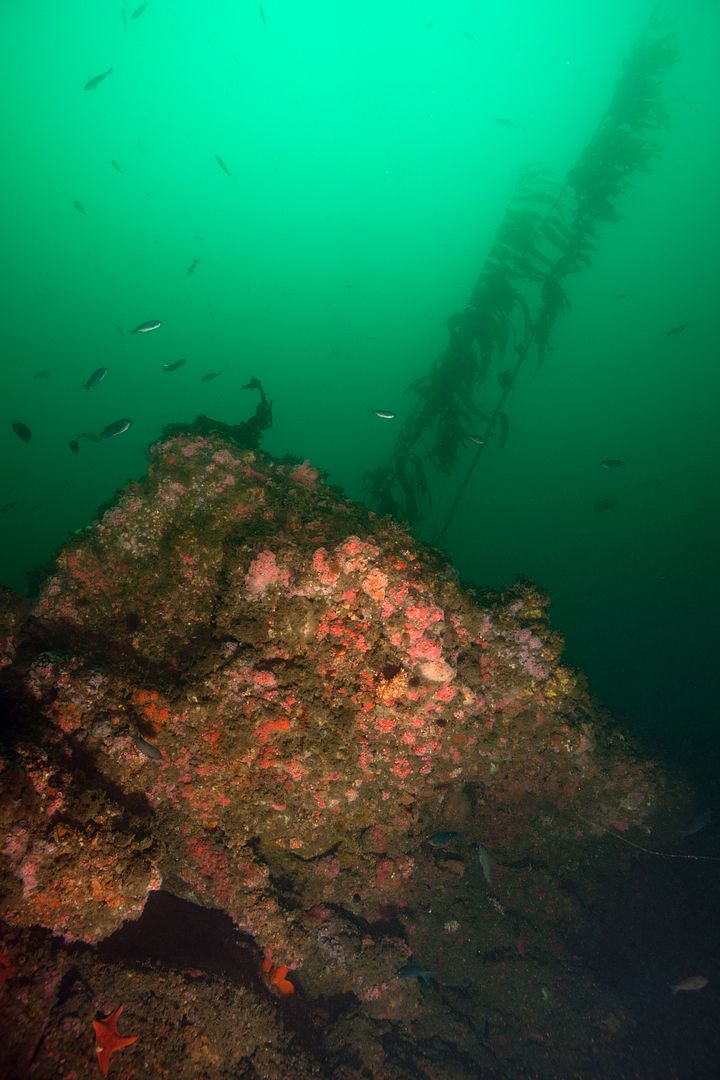 The real excitement began at the end of our day. As we motored past the Avalon wreck I stopped to retrieve a large plastic bag. Instead, we were treated to a very large Mola Mola who hung around for several minutes. Nobody got in the water after our long day so any photos were taken from the surface. We missed the best photo opportunity. The sunfish suddenly bolted away, diving a few feet before rocketing out of the water. Lots of oohs and ahs were heard but no shutter clicks.