Posted by Max Bottomtime on December 10, 2016 at 19:49:39:

We made our first post-election dives this morning and it felt great. Between visiting Merry's Mom in Phoenix, each of us getting sinus infections and bad conditions we've been dry docked for five weeks. Even the fog couldn't keep us out of the water today.

We made a dive at Hermosa Artificial Reef followed by a second dive at Redondo Beach Artificial Reef. We didn't find anything out of the ordinary. We didn't even find anything we hadn't already photograph too many times before but we enjoyed the day.

Swell models called for 3-5 feet swells today but during our surface interval it was as flat as a lake. Visibility was a hazy 18-20 feet with temps in the mid 50s.

It was either dive today or stay home and clean the bathroom

Don King Rock

Crab Sculpture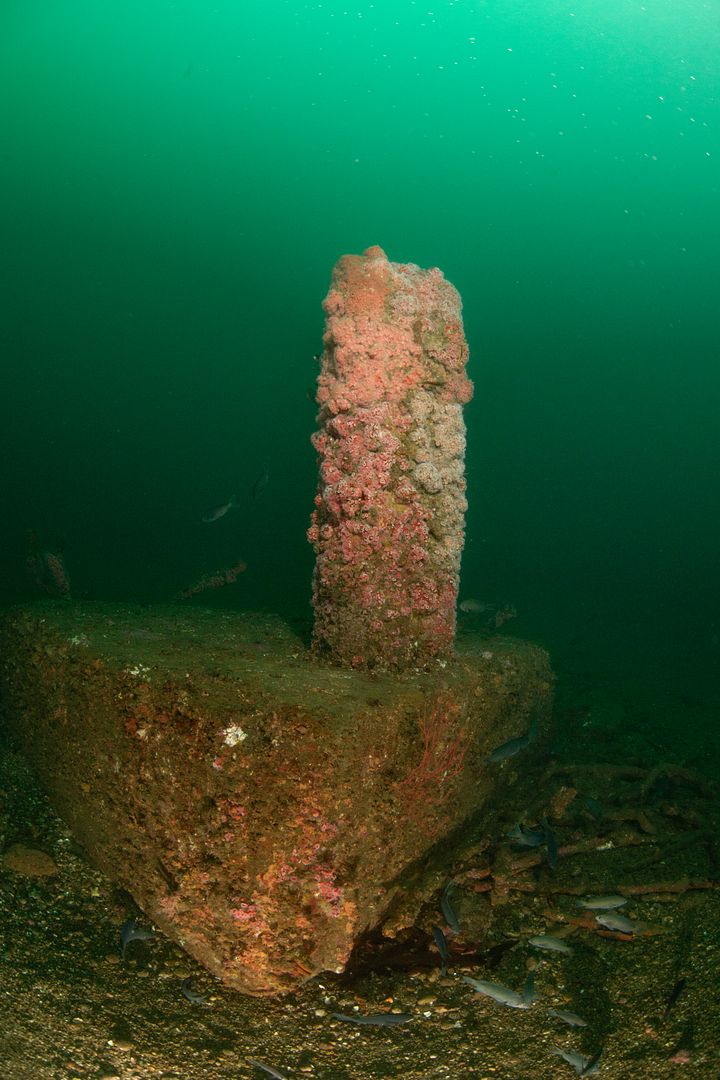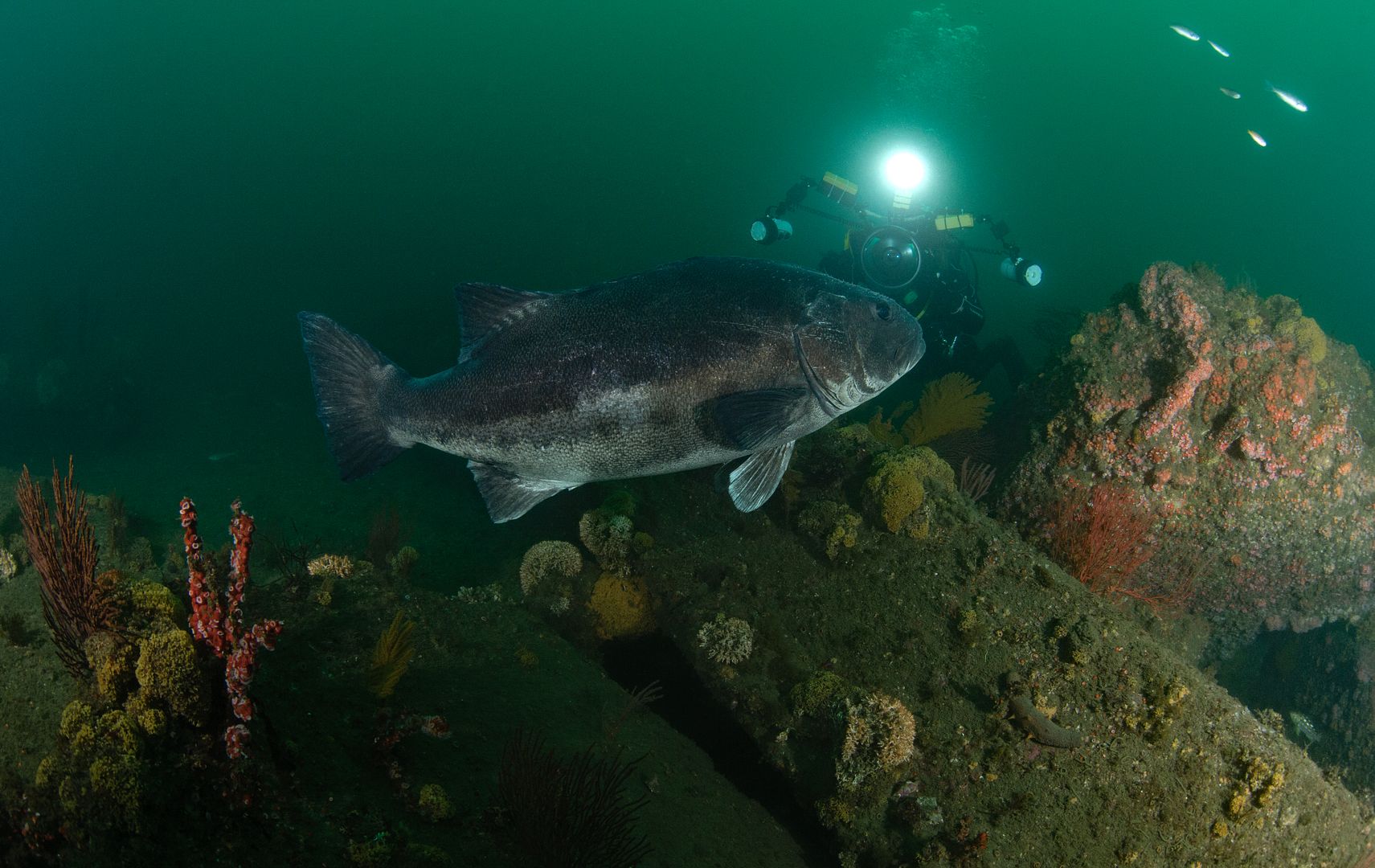 Merry and a friend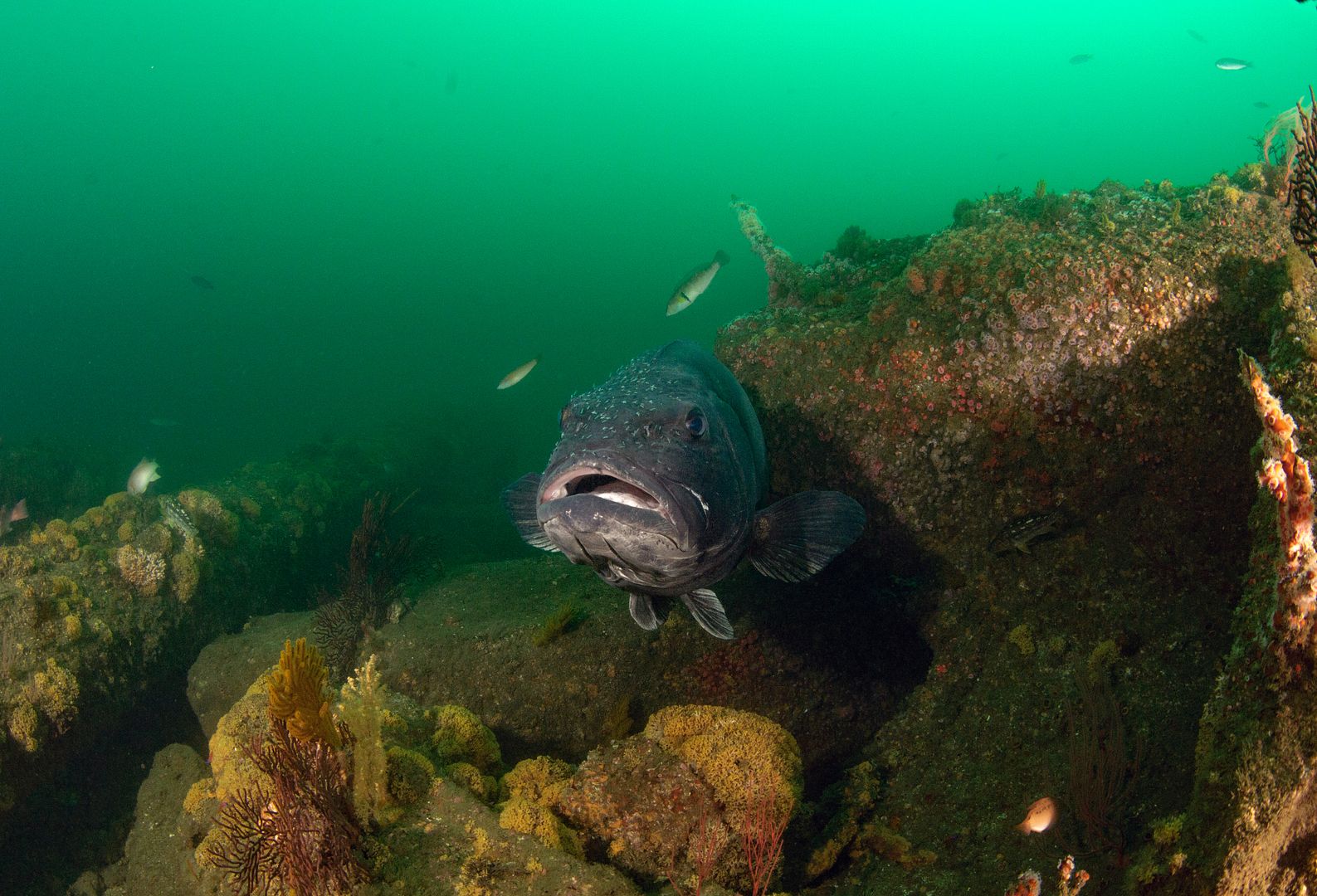 Not a Giant Sea Bass