Posted by Max Bottomtime on May 21, 2017 at 20:35:09:

The swell models were wrong again. It was supposed to be calm today but we had four foot swells at six seconds interval. The surface water was green and I was anticipating another poor dive. I was downright giddy as I saw the sand ripples and reef come into view from high above. Kevin Lee and I dived this same reef two weeks ago and could barely see five feet. It was close to twenty-five feet today.

I decided to call this spot Halfway Reef. It's between Kevin's Reef and Merry's Reef and it sounds better than Kevin's Reef North. Not only is it a great reef to dive but we saw things we haven't seen in a long time and one animal we have never seen.

A large six inch feather duster worm waved in the surge as I swam along the west side of the reef. I approached slowly so I could get a photo or two before it closed up. Not only did I get a dozen shots but Kevin spent a long time firing away as well. I finally saw it close during our second dive but it opened again within thirty seconds.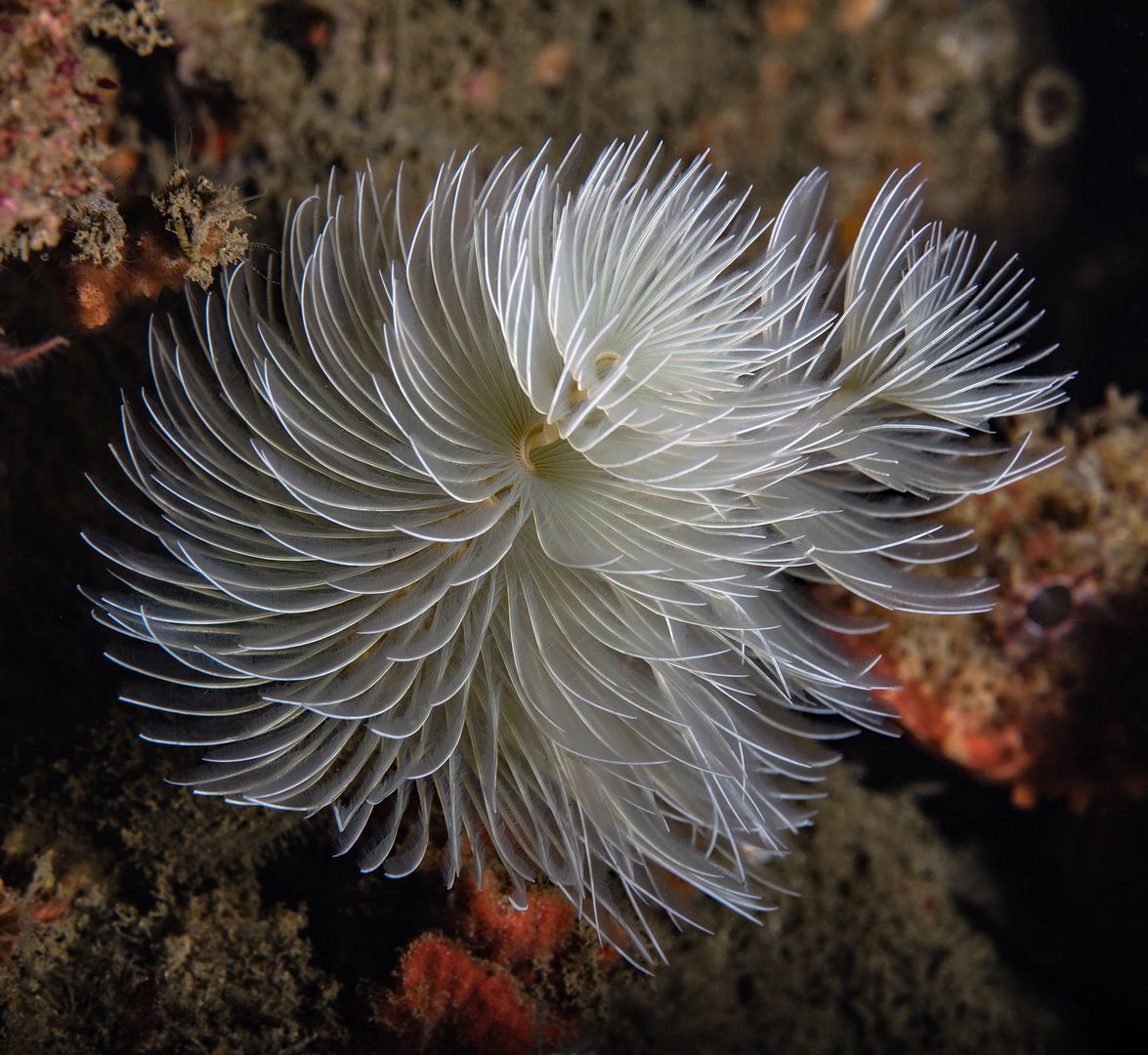 We also found twenty-one species of nudibranchs, more than we've ever found in one day.
As I ascended from the first dive I spotted a thirty feet siphonophore. It took me a few moments to get Kevin's attention but once he saw it his strobes began flashing away.
The photos from these dives can be viewed at https://www.flickr.com/photos/southern_california_marine_life/albums/72157681198810381