Posted by Max Bottomtime on June 23, 2013 at 12:53:11:

With the ever-persistent swells and dirty water around Palos Verdes lately, we decided to stay close to home this weekend. We made two dives on the crane off Haggerty's and were able to make lemonade out of lemons. Despite the brown surface water and greenish colored soup on the bottom, we found quite a few subjects for what is usually a boring dive.

Both moray eels were home. Merry saw both heads at the same time in her viewfinder, but a garibaldi blocked her shot before one of the eels retreated inside the crane.
There are several garibaldi nests on the crane. The nest on the top wheel has had several eggs hatch this week. The rest of the eggs eyeballed me while I tried to get a shot. The male guarding the nest wasn't quite as happy to see me. I had never been flipped off by a fish before.
The area around the crane had a few interesting critters but we had to look very closely to find them. The nudibranchs here are few and far between. The fish have learned the exact distance our cameras will focus in the gloomy water, and stay just beyond that line. A few allowed me to get a shot or two before disappearing.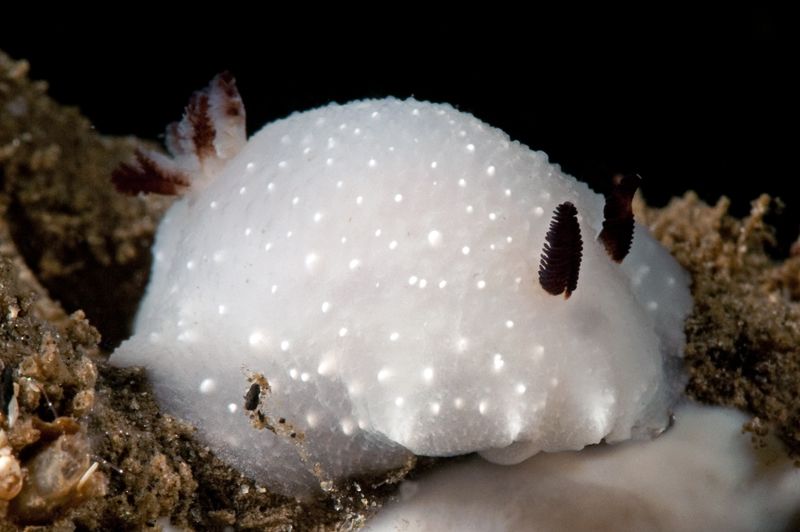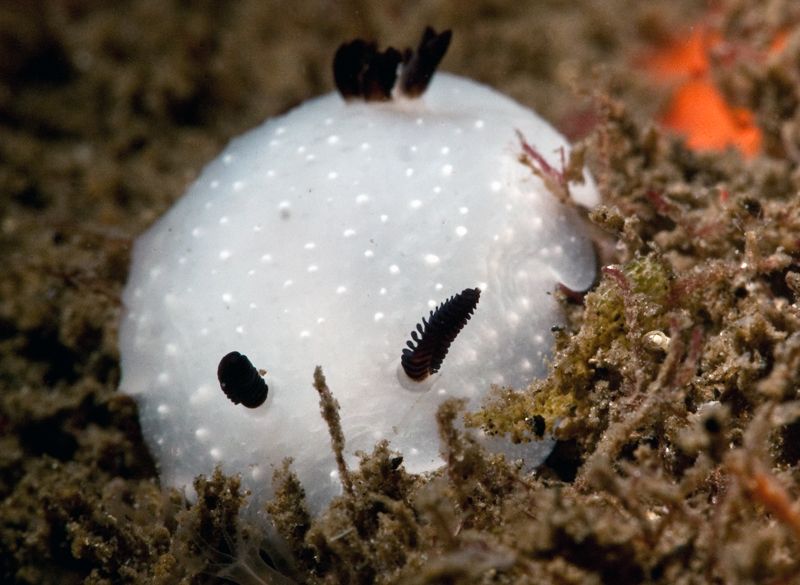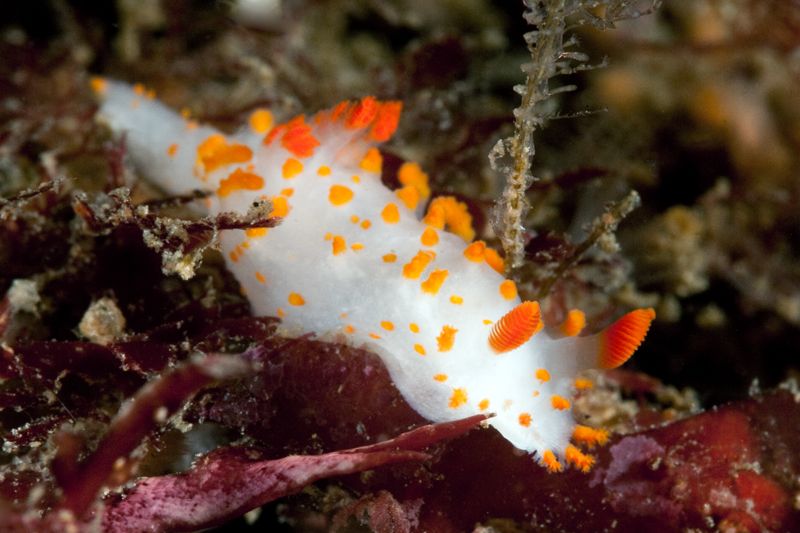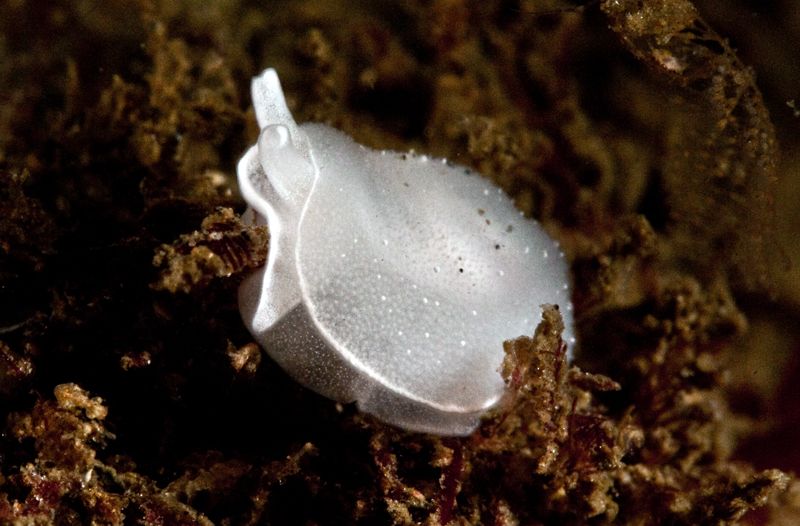 A sea star guards his box of Chiclets

Piddocks stand at attention